Formula 1: Performance and Design, the Role of Aerodynamics - Willem Toet
Description
The Institute of Mechanical Engineers (Oxfordshire Automotive Division) in association with the University of Oxford e-Research centre is pleased to invite Willem Toet to give this exciting talk. This lecture will consider the main performance differentiators for a Formula 1 car. We will look at how a car is designed and the difference aerodynamics can make to the performance of the car. We'll also address the main tools used for aerodynamic research, considering their strengths and limitations, looking in more depth at wind tunnel testing and computational fluid dynamics (CFD). In this talk Willem will try to explain how things are done and what's really important.
Speaker info:
Willem was born in Amsterdam, but grew up in Australia. While at university he spent his spare time racing motorbikes and cars and then working part time as mechanic / engineer in the different Australian motorsport series. This led to full time motorsport employment. In 1982 Willem moved to England, working as a motorsport engineer, initially on sports cars. His sports car work also meant doing some tests using a hand-crafted wind tunnel model – which then made the car faster – and further stimulated Willem's fascination with aerodynamics. In addition Willem wrote lap time simulation software which helped with his understanding of what really makes a car work as it should.
In 1985 Willem moved to Formula 1 with Benetton where he was soon responsible for all aerodynamic development and in 1992 started the Benetton CFD resource. Willem joined Ferrari as Head of Aerodynamics in 1995 setting up a state-of- the-art wind tunnel and CFD facilities. Since then Willem has worked for BAR /Honda and Sauber. As well as specialising mainly in Aerodynamics for his work, he also got involved in the overall design of hillclimb cars and drove them with some success. If you're feeling brave you may want to challenge him to a downhill mountain bike race – but you'll have to be fast to beat him because he's keen!
While most of his work has been about developing cars, Willem has a lot of experience relating to the methodology behind effective research. He has a number of educational videos on You Tube.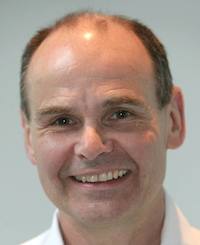 Sponsors:
TotalSim Ltd (UK) - www.totalsimulation.co.uk