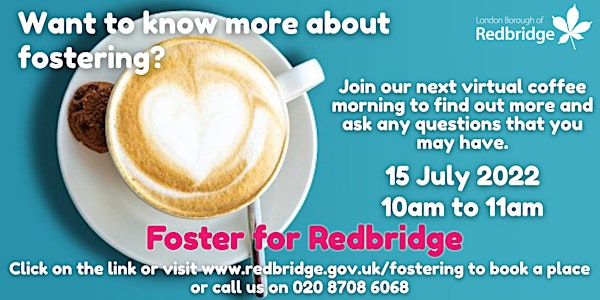 Foster for Redbridge Coffee Morning, 15.07.22, 10-11am
Want to know more about fostering for Redbridge? Join our virtual coffee morning to find out more and ask any questions you may have.
About this event
Can you change a young person's life?
Over 200 children in Redbridge are unable to stay at home with their families. Children are our priority and we believe that every young person deserves to be cared for, loved and supported.
If you are interested in finding out more about becoming a foster carer in Redbridge, please join our virtual coffee morning to find out more about what fostering is, the different types of fostering, what we can offer you and what the process entails.
We can't wait to meet you and answer any questions that you may have to see if you are the right person to change a child's life.