Chapter 3: What and Who is the University of the Highlands and Islands for? The next 10 years.
About this event
As we celebrate the 10th anniversary of the University of the Highlands and Islands, the theme of this year's UHI Foundation public meeting and conference is to discuss what and who the University is for, and what the next decade will look like as we undertake our curriculum review.
The timetable for the day is:
10.00-11.15am - Public Event
11.30am-13.00pm - Foundation Members
This year, as we hold the conference virtually, we invite all members of the public in attendance to also join us in the second session of the day.
Please read the events privacy notice
We look forward to welcoming you.
The event will be hosted on Microsoft Teams.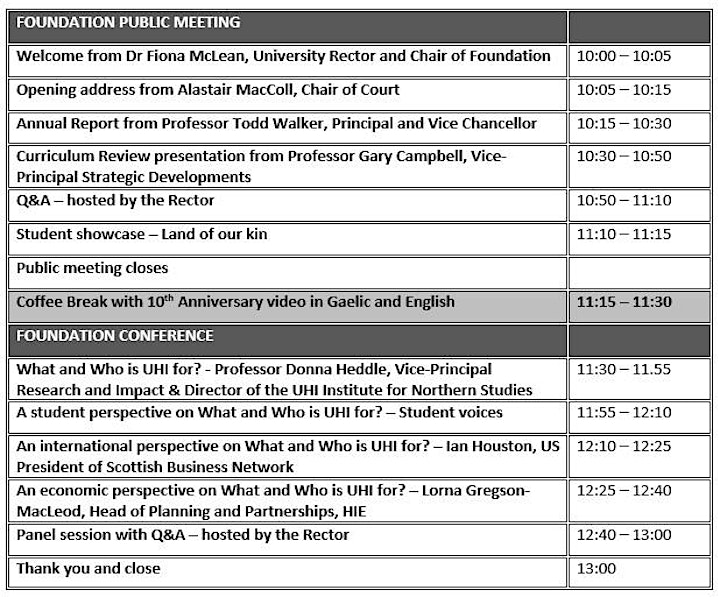 Organiser of Foundation Public Meeting and Conference