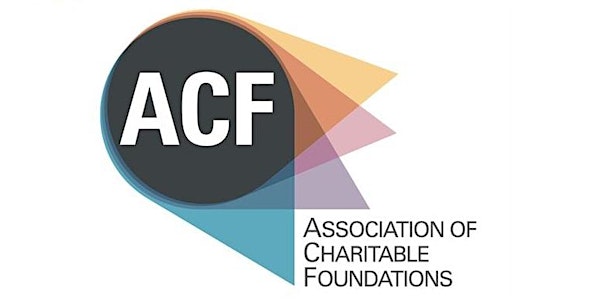 Foundations, Covid-19 and racial disparity: A time for urgent action
An ACF event on racial disparity and Covid-19, exploring how foundations have responded so far, and what they can do next
About this event
Covid-19 and the resulting lockdown are having a disproportionate impact on BAME communities. There is an urgent need for action. An effective response now needs BAME voluntary organisations to be at the heart of it, as well as in the thinking about how the country comes out of the current crisis.
To achieve that, national and local government, foundations and other funders need to work with BAME organisations to build long-term sustainable funding for the sector. Many charitable foundations have a long history of commitment to social justice, reducing inequality and countering prejudice in society, but recent research has found that BAME-led organisations are highly vulnerable to the financial impact of Covid-19 and risk closure.
The #CharitySoWhite campaign has asserted that the actions of funders to date to support BAME communities and address racial disparities are not matching the urgency of the situation.
Last year, ACF published its report on Diversity, Equity and Inclusion (DEI), and the 'pillars of stronger foundation practice', which we hope will play a part. But we know that we, and the foundation sector, still have a long way to travel. We are developing a programme of events, meetings and training opportunities for foundations on aspects of DEI, which we will launch later this year.
In the meantime, at this event we will hear from key expert organisations about their take on the current response by foundations to racial disparity in the context of Covid-19, and what they'd like to see happen next. We will also hear from ACF members who are trying to implement changes in their practices, who will share practical advice for foundations looking to make progress in this area.
We invite all ACF members to join this important discussion, which will also be recorded for those not able to attend live.
It will be chaired by ACF Trustee, Fozia Irfan, who launched the DEI Coalition of funders six months ago and will update on its progress.
Fozia will be joined by four experts and foundation representatives engaged in change:
- Fatima Iftikhar, #CharitySoWhite
- Debbie Pippard, Funders for Race Equality Alliance
- Derek Bardowell, Future Foundations UK
- Dilhani Wijeyesekera, Comic Relief
The event is exclusively open to grant-making charitable foundations, and is free of charge for ACF members (a fee of £20 is applicable to grant-making foundations that are not ACF members). We look forward to seeing you online as we work together to address this critical issue for our sector.