Description
Interested in entrepreneurship and identifying how you can build your business in 2018?
Founderfest 2018 is a start-up festival by and for ambitious young founders.
The festival won't replicate the models for start-up events, festivals and conferences that currently exist. Instead, we will explore where business meets networking, community and inclusion in the start-up community.
Our sessions have been designed for millennials with low attention spans but high ambitions. We know that starting up is tough, so our sessions explore key concepts in a fun, easy to understand way. We're bringing together a community of amazing entrepreneurs, business professionals and expert advisors to help you achieve your business goals in 2018.
Expect high-profile keynote speakers, engaging Q&A panels, interactive sessions and really high-energy networking.
Speakers on the day include:
Ronke Lawal | Award-winning PR consultant and Founder of Ariatu Public Relations.
Bayo Adelaja | Founder & Head Coach at Do It Now Now
Junior Ogunyemi | Founder, Jr Entrepreneur and Entrepower Academy
Dirk Bischof | CEO, Hatch Enterprise
Danielle McDonald | The Clarity Architect & Founder, Brands of Colour
David Fisayo | Manager, Customer & Digital at KPMG LLP
Mitchell Fasanya | Co-Founder & CTO, Fanbytes
Yvonne Haizel | Investment Professional - Mitsui & Co, Rare Seed Capital
Michael Wilson | Deputy Regional Director, Santander Business Banking
Elizabeth Uviebinené | Marketing Manager at HSBC UK and Co- Author of Slay In Your Lane
Oloni | Editor & Founder of Simply Oloni
AND MANY MORE...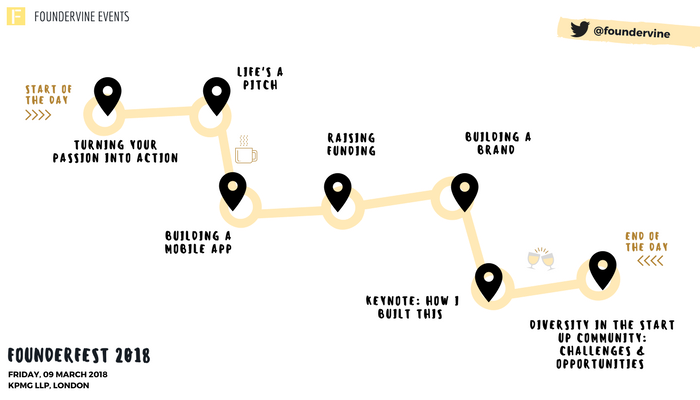 **FULL PROGRAMME TO BE ANNOUNCED!**