Event Information
Refund Policy
Contact the organiser to request a refund.
Eventbrite's fee is nonrefundable.
How can we fuel ourselves and our teams better? Let's get the answers from those who know a thing or two about performing when it matters...
About this Event
FounderFuel LIVE: How to crack team dynamics to perform under pressure with Laura Penhaul: 2x world-record holder for rowing the Pacific unsupported with 3 other women
Live on Zoom with weare3Sixty ~ 24th November 1pm
Event access details will be sent to all ticket holders prior to the event.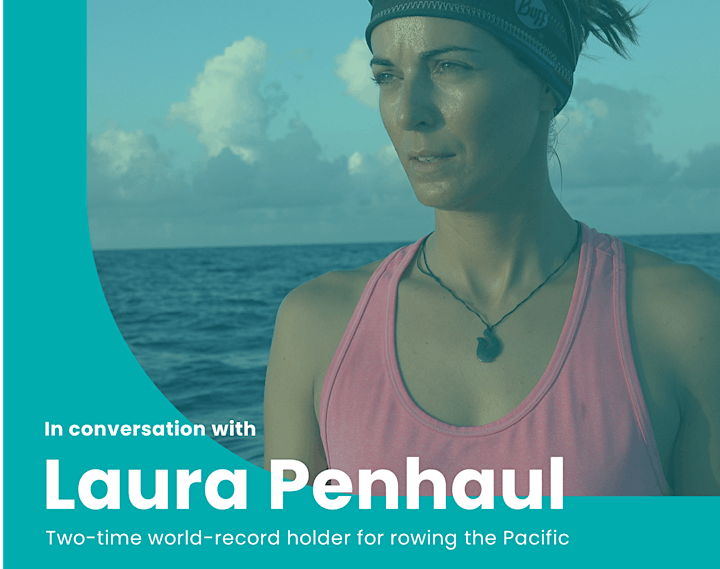 Laura Penhaul is the initiator and Team Leader of the Coxless Crew who set two world records in January 2016 by rowing unsupported across the Pacific with three other women. Covering 9,000nm, it took 9 months to complete and 4 years to prepare for. This remarkable expedition was captured in the Netflix documentary "Losing Sight of Shore".
On this journey she learned a lot about team formation, team dynamics and how to set up the effective communications and behaviours that allow teams to succeed together.
Laura will be in conversation with weare3Sixty founder Christina, where they'll be exploring:
How to form a team that can deliver under pressure
What builds the bond of a highly effective team
How open communication, feedback and conflict should all be embraced in a team
How to deal with uncertainty when it really matters
How to create 'space' when you can't get away from the 'job'
Find our FounderFuel LIVE events line up here
All FounderFuel LIVE events are FREE, or you can add a 'Pay-What-You-Can' donation to Shout, the UK's first free 24/7 text-service for anyone in crisis anytime, anywhere. Shout was launched in partnership with the Heads Together mental health initiative spearheaded by The Royal Foundation of The Duke and Duchess of Cambridge
More about Laura Penhaul
Prior to embarking on the incredible Pacific challenge, Laura was Lead Physiotherapist for the Paralympic Programme of British Athletics and worked at Vancouver, London and Rio Paralympic Games. Currently she is Lead Physiotherapist for the Olympic British Sailing Team.
She is also passionate about helping athletes complete extreme challenges, just like hers: In 2017, Laura was the Performance Manager for Mark Beaumont, where she supported him in his preparations and during his World Record achievement of cycling the World in 78 Days. Laura is releasing a book with Mark Beaumont about their journey very soon.
Alongside the challenge with Mark, Laura was also the Performance Lead for the Adaptive Grandslam, where she has supported the first ever veterans with disabilities to summit the 7 peaks and 2 poles in their Performance preparation.
In her spare time, you'll find Laura on the North coast of Cornwall, where she's an RNLI lifeboat crew volunteer and loves to stay active running or swimming on the coastline.
More about the FounderFuel LIVE online event series
Inspiring stories and practical strategies for how you can perform at your best
During our FounderFuel LIVE events we'll be dissecting human-performance to understand how we can fuel ourselves and our teams better in business, by learning from those who know a thing or two about performing when it matters.
We'll be talking to leading experts on how to train the mind to perform, and hearing from some of the world's highest-performers on how they survived and thrived to achieve what they did – from sporting heroes to adventurers, entrepreneurs to military leaders.
Being an entrepreneur is a tough job. Physically, emotionally, and mentally. More akin to being a pro-athlete than to your average day-job, self-worth is inextricably linked to the role, making it as much a mental battlefield as a cognitive or physical one.
What is it that makes one person resilient and another less so? How do we learn to adapt and push on, when we are under pressure, or feel like a failure? When should we pivot or seek recovery to go-again with renewed energy?
These are just some of the questions we'll be diving into with our experts and peak-performers. Plus, with our entrepreneurs we'll be talking about those times when it got tough - exploring how they survived, thrived and it all turned out ok in the end – smashing the stigma that we must all be "doing great" all of the time.
Find our FounderFuel LIVE events line up here
FounderFuel LIVE is brought to you by weare3Sixty
Created to help the humans behind the UK's startups, weare3Sixty is on a mission to ensure every founder in the startup ecosystem has the support to reach their full potential, without sacrificing wellbeing. Through coaching, training, and a community of founder peer-groups they empower entrepreneurs to be resilient, high-performing startup leaders. If you're a founder, join the family at weare3Sixty.org
The host of this episode will be Christina Richardson, who founded weare3Sixty after suffering debilitating post-traumatic stress after running her second tech-startup. After publishing a report that exposed the poor mental state of the UK's entrepreneurs which was discussed with MPs in Westminster, she went on to build a passionate team of experts behind doing something about it. Now thousands of founders engage in the FounderFuel community. Founders develop and support each other via peer-coaching group Circles and weare3Sixty startup-leadership training is delivered throughout the UK startup ecosystem in partnership with accelerators, incubators and VCs.
Date and Time
Location
Refund Policy
Contact the organiser to request a refund.
Eventbrite's fee is nonrefundable.