Description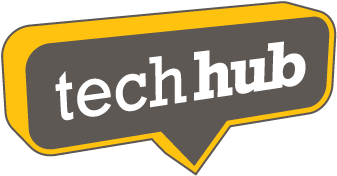 FOUNDERS SECRETS
Psstt...! Would you like to know the secret to a successful startup?
Join us for an exciting new event series, where you can find out about the highs and lows, the stories and the secrets, and all the nitty gritty about what makes a successful startup - directly from those that have experienced the journey themselves!
This month we will be joined by Robin Landy of startup InvisibleHand and Paul Fisher of Forward Venture Partners. Together, they will share the ins and outs of the startup, the experience of bringing a concept to fruition and provide you with answers to all of your burning questions!
After founder Robin Landy grew tired of having to check price comparison websites, he created browser extension InvisibleHand a tool that helps to quickly and easily find the cheapest deal for products when shopping online. InvisibleHand discreetly notifies you if the product you're shopping for is available more cheaply from another retailer or travel site and provides a convenient link directly to the relevant page on the competing website, with all prices checked and compared in real time.
InvisibleHand supports over 600 retailers in US, UK and Germany. It also works with the most popular airline and travel sites in the UK & US and supports hundreds of airlines & thousands of hotels.
Since its conception, InvisibleHand has achieved phenomenal success, being voted as one of Mozilla Firefox's top 25 extensions of all time, becoming a featured extension on Chrome and Safari, and also being frequently recommended on Lifehacker. This year alone InvisibleHand has been nominated for four Performance Marketing Awards and also for 'Best Add-On' in About.com's Readers' Choice Awards.
Founders Secrets is Sponsored by Kingston Smith – Kingston Smith are a top 20 UK accounting firm, specialising in working with early-stage tech and digital businesses through to large global businesses. To find out more about Kingston Smith go to www.kingstonsmith.co.uk/technology
The format of this event is as follows:
6.30pm Doors, then drinks & networking
7.00pm Event
8.00pm More drinks & networking
Cancellation Policy
Tickets for events at TechHub and sold through Eventbrite are non-refundable, except in the following circumstances:
In the event of a sold out event and where we are able to resell the ticket (TechHub will not be liable for unsold tickets);
In the event of postponement of the event, where your ticket will be valid for the rescheduled date or you will be entitled to a refund;
In the event of cancellation of the event in which case a refund will be made.
TechHub retains the right to refuse entry
To get to TechHub @ Campus
Take Exit 4 at Old St tube station to City Rd

Walk down City Road (past Pod & Sainsburys) and then take Epworth Street on your left

Take the first right down Tabernacle St

Then the first left onto Bonhill St - TechHub @ Campus is no. 4-5 on your right
See you @TechHub!
About TechHub
TechHub is a new and exciting project creating a physical space in London for tech start-ups not just based nearby but entrepreneurs and others in the tech industry from across the UK, Europe, the US and beyond.
We've created a new community space reflecting the vibrancy and global outlook of the technology scene.
TechHub is affordable and accessible, with a great environment to bring together the right people in one place - the people who really do want to change the world through their businesses. We're right on 'Silicon Roundabout' in the Old Street area of London where there is an existing cluster of tech start-ups.
Please note that we usually add people who come to our events to our email list to keep you updated on what's coming up @TechHub . Please let us know by emailing info@techhub.com if you'd prefer not to be added.
Organizer of Founders Secrets @TechHub - April 2012
TechHub is the community for tech entrepreneurs and startups.
We offer flexible coworking to over 400 technology companies in London with teams from 1 to 80.
We provide a growth support programme giving you access to VCs, free one-to-one legal and accounting advice, as well as promotional opportunities.
1 in 5 of our member startups have received a partner or a customer from a direct introduction by the TechHub team.
To join our community come for a tour or a trial day.
www.TechHub.com
@TechHub