Description
Have you been sitting on an idea for a while but haven't had time, money or confidence to start it?
Are you curious to know what it takes to start up and want to hear more from current entrepreneurs?
We believe life is too short to spend time doing work that doesn't matter!
Foundervine is committed to sharing stories of extraordinary people, brands and businesses for the benefit of entrepreneurs worldwide. Through our live events and original content, we find ways for diverse entrepreneurs worldwide to connect, learn and build sustainable businesses.
So, join us on the evening of Wednesday 11th October, where our panel of four entrepreneurs with very different career journeys will discuss their passions, what keeps them motivated and the challenges of running a successful business.
We'll be at Launch 22, at 31A Corsham Street, London for drinks from 6:30pm. The panel discussion will kick off promptly at 7pm.
Our launch event panel includes these brilliant entrepreneurs:
Yasmeen Opare, Co-Founder, Social Media Marketing & Designer - Ashanti Swimwear

Gerald Vanderpuye, CEO and Co-founder - BuyerDeck

Aji Ayorinde, Founder - MIA LDN
The event will be hosted by:
If there's something you want to make happen, you won't want to miss this event!
Please note that professional photography may be taking place at the event, and these images may be used on the Foundervine website. By attending the event, you are giving your consent for your image to be used on any Foundervine promotional material.
Speaker biographies:
Gerald Vanderpuye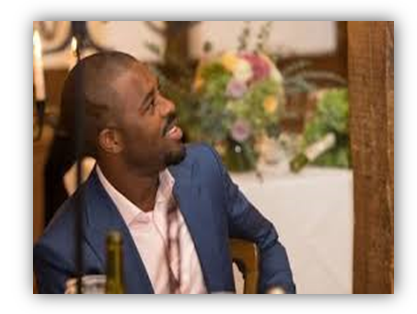 Gerald is CEO and Co-founder of BuyerDeck. He is creating the world's first B2B content collaboration portal for sales people and their buyers. BuyerDeck organises and manages all of a company's sales related content to allow them to find, share, track and measure the utilisation of all content across all sales interactions, company-wide.
Yasmeen Opare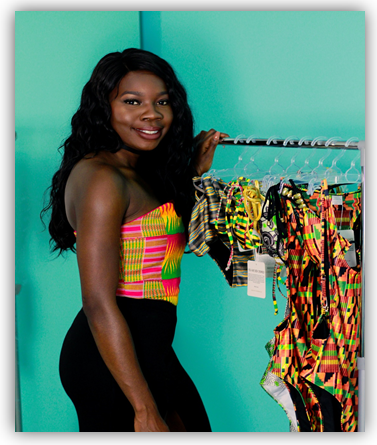 Yasmeen Opare co-founded Ashanti Swimwear in November 2016 from her bedroom in London. Her inspiration for the African inspired swimwear line came from living in Ghana for 6 years and often travelling back for cultural events. As the kente cloth of Ghana was originally created for Kings and Queens, all the Ashanti Swimwear pieces are designed with detail and quality to make customers feel like absolute royalty.
In less than a year Ashanti Swimwear has built a strong social media presence and has been featured in Essence, ELLE Magazine, Cosmoplitan.com, CNN, Huffington Post, Buzz Feed and many more.
Website | Instagram | Twitter | Facebook
Aji Ayorinde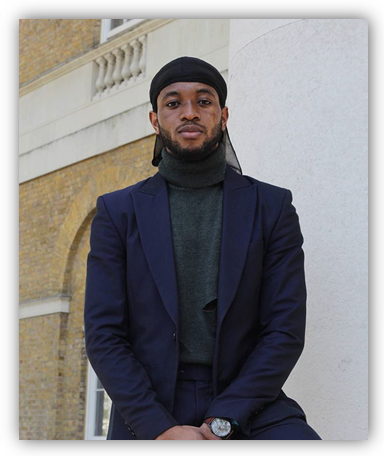 Aji Ayorinde is the founder of a fashion start-up named Made in Africa (MIA). The idea behind the MIA Project is to provide a platform for formalwear handmade by highly skilled tailors based across the African continent and to place the spotlight on other African based creatives. A derivatives lawyer by trade, Aji started MIA in response to frustrations with the way that trousers were designed, and at a wider level, frustration at the way that African fashion is represented globally. Aji sees no reason why an African brand cannot compete on its own terms. By continuing to focus on quality, MIA aims to position itself as a viable alternative to other global brands - the only twist being that all of their products are handMade in Africa.
Website | Instagram | Twitter | Facebook
Your Host:
Izzy Obeng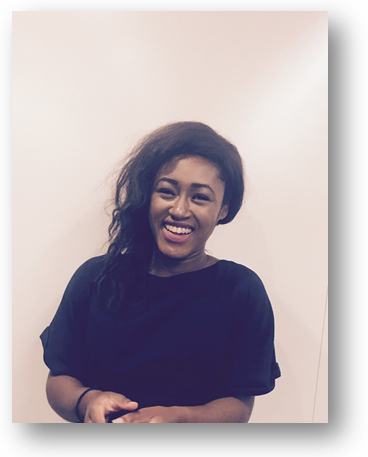 Izzy Obeng is a public speaker, start-up coach and founder of events platform, Foundervine.
Foundervine is a physical and virtual space that connects entrepreneurs to each other and those that can support them. At the very core of the platform is a commitment to ensuring that regardless of background or circumstance, every entrepreneur has the opportunity to build strong and sustainable businesses with a network of people around to support them.
Subscribe to the newsletter, follow her on LinkedIn and Instagram in order to stay in touch and receive updates on future events.
This event is limited to 40 places. Secure your free ticket now to get closer to launching your business.