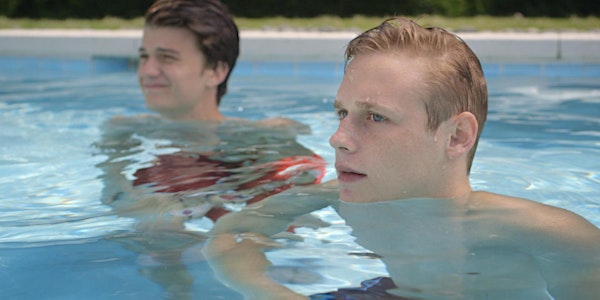 Four Films by Stephen Cone
Location
70 Oxford St
70 Oxford Street
Manchester
M1 5NH
United Kingdom
Bigger Than Life presents first UK retrospective of the films of American independent film director Stephen Cone, at Number 70, Oxford Road
About this event
Bigger Than Life and Research in Arts and Humanities at Manchester Met is excited to announce the first UK retrospective of the films of American independent film director Stephen Cone, at No. 70, Oxford Road this February. Recently named "the best queer filmmaker ignored by the film world" by Indiewire, the retrospective encompasses four features and accompanying short films, all of which will be receiving their Manchester premiere, including 2013's Black Box (Thursday 14th February) which will screen as a UK premiere. Delivered with a grant from Superbia, we are also delighted to be able to say that Stephen Cone will be joining us live from Chicago for streamed Q&As following screenings of The Wise Kids (Thursday 7th February) and Princess Cyd (Thursday 28th February).
"Stephen Cone is a humanist; he can't help but perceive that every person, even those we might write off as 'types,' has complexity," Sheila O'Malley, RogerEbert.com
Praised by critics for their nuance and humanism, Cone's films traverse subjects of community and sexuality, friendship and spirituality. The filmmaker was raised in South Carolina by churchgoing parents — his father was a Southern Baptist minister – but has since settled in Chicago, where he now teaches at Northwestern University. Cone's work reflects this biography; but while the films presented in this retrospective are split evenly between portrayals of tightly knit religious and creative communities, viewers can expect to find uncertainty, parties, sex and burgeoning queer romance across the board.
Drawing on Chicago's rich pool of acting talent, Cone's films concentrate on teenagers and young people, capturing their fledgling steps into adulthood, before spinning off to depict the mirrored trials and tribulations faced by the grown-ups in their lives. Throughout the work, there's a focus on gay, lesbian and bisexual characters, and while Cone is perfectly positioned to chart the conflict with the church, he approaches the subject of sex and sexuality with a empathetic, sincere matter-of-factness which avoids cliché.
"In both his features and short films, Cone has dexterously explored, and sometimes exploded the borders between comedy and drama, community and the self, faith and sexuality, sincerity and performance." Eric Hynes, Museum of the Moving Image, New York
Bigger Than Life will present four of Cone's films in chronological order, to allow Manchester audiences the opportunity to follow the director's evolution and ask questions directly along the way. In addition to Skype Q&A's, we are also grateful to Stephen for allowing us to screen some of his short films alongside the features.
This project is supported by a grant from Superbia. Superbia Grants provide financial support for LGBT events as part of Manchester Pride's commitment to the quality and diversity of cultural events taking place throughout the year in Greater Manchester. http://superbia.org.uk