Guided walks exploring the complex impact of human activity on the ecology of the small the small post-industrial 'Red River'.
About this event
Red River: Listening to a Polluted River is a research project exploring the complex impact of human activity on the ecology of the small post-industrial river that once ran red with mineral deposits from the tin mines. The project is led by poet and academic Dr John Wedgwood Clarke of the University of Exeter, who was born and raised in West Penwith and has spent the last eighteen months investigating the various histories and ecologies of the river. Over the course of the summer he will lead a series of walks each exploring a different section of the river and anyone with knowledge they would like to share about the river or who is simply curious to find out more is invited to join a small group to walk, listen and discuss. Reserve a free place on one walk or for several, for dates and details of each walk scan down the page.
Red River: Listening to a Polluted River is funded by the Arts and Humanities Research Council through their Leadership Fellowship scheme.
About the River:
Although only 7.5 miles in length, and little more than a stream, the Red River passes through a remarkably diverse physical and cultural landscape. It rises among neolithic standing stones on the moors above Camborne, flows through a valley that has been worked for tin since at least Roman times and is now part of a UNESCO World Heritage mining site, and then on through Pool and Camborne and under the shadow of the A30, finally emerging into the clear waters of St Ives Bay at Gwithian.
The Red River's sediments are rich in stories and ecology that reveal the human and non-human legacies of heavy industry. It even contains a unique sub-species of trout that has evolved to live in its polluted water. The combination of ancient landscape use, post-industrial economic deprivation, EU-funded environmental remediation, and the continuing growth in high-end tourism based on the image of Cornwall as a Romantic, rugged elsewhere, make the Red River an exciting site through which to question what is wild and what is natural, beautiful and ugly, rubbish and valuable.
About the walks:
There is no continuous path along the banks of the Red River, so we have plotted four circular routes which, when necessary, diverge, leading to key sites of interest and to higher ground permitting views of the river's course. Each walk will explore a range of themes and ideas, from the historic, botanic and ecologic to the mythic. John will share some of his research and his poetry, and invited guests including members of the Red River Rescuers group and visual artists commissioned as part of the project will also share their research, specialist knowledge and stories. If you have something you'd particularly like to share do let us know in advance, but there will also be plenty of open opportunities to contribute to discussion along the way. At the end of each walk we'll stop for refreshments and conversation on the themes of the day and we'd love you to share your reflections.
On a practical note, each route is close to six miles long and there will be around three to three and a half hours of walking with frequent stops, but without access to toilets, seating or an opportunity to escape the elements. You should expect mud, uneven ground, overgrown sections of path, and a variety of stiles and gates. There are also short sections of each walk which involve walking along country lanes without pavements. If extreme weather is forecast it may be necessary to reschedule, however we won't be put off by a little rain. Please come prepared with sturdy footwear, waterproofs, sun protection and your own drink.
We will provide some resources in advance, these will include audio to download to your smartphone or mp3 player and listen to during the walk. If you need to borrow a mp3 player and/or headphones let us know in advance and we can arrange this.
If you have any concerns or if the costs or logistics of accessing the walks are prohibitive, please email cat@fieldnotes.org.uk and we will endeavor to provide support.
Saturday 19th June, 10am - 3pm
Noise and Silence: an exploration of a silent valley haunted by the echoes of industrial noise.
The walk will set out from (and return to) King Edward Mine, tracing a route from the source of the Red River via Vincent's Well and Bolenowe (birthplace of the Cornish poet John Harris) and across the historic mining landscape. We'll be joined by photographer Jem Southam who documented the Red River in a series of works made between 1982 and 1987.
Lunch will be available to purchase from The Croust Hut at King Edward Mine, or bring a picnic if you prefer. There is free parking at King Edward Mine, the number 45 bus runs from Camborne Station to The Square in Troon, which is approx 14 minutes walk away.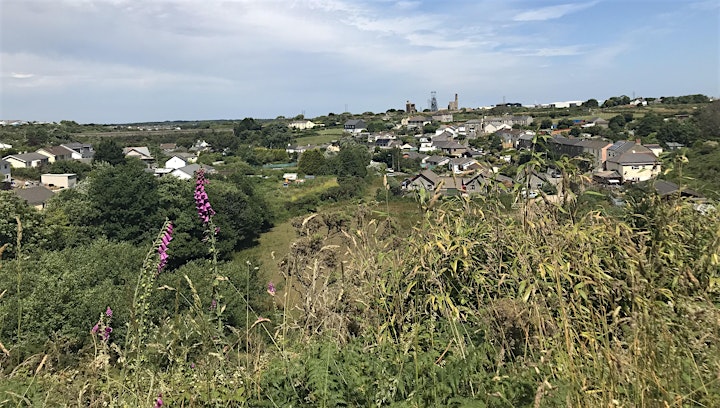 Saturday 10th July, 10am - 3pm
Clarity and Opacity: reflections on a river interrupted, hybrid landscapes and the hideous sublime.
Setting out from King Edward Mine, we'll walk through Carn Arthen, Brea and Tuckingmill, passing the South Crofty Site. Then, after crossing the A30 to Tolvaddon, will descend to Great Wheal Seton setting tanks, home of the scarce blue-tailed dragonfly, acid-mine-drainage loving bacteria. We'll be joined by Dr Laura Newsome, an expert in mine-waste bacteria, Karen Hudson-Edwards, Professor in Sustainable Mining at University of Exeter, Steve Jones dragonfly expert and member of the Red River Rescuers group and artist Naomi Frears who has been commissioned to make new work in response to the river.
From Tolvaddon, we'll return via Camborne's modern industrial estates to Heartlands, where lunch will be available to purchase from the Red River Café. From there it is approx 40 minutes walk back to King Edward Mine. There is free parking at King Edward Mine, the number 45 bus runs from Camborne Station to The Square in Troon, which is approx 14 min walk away.
Please note that this walk will be filmed and all participants will be asked for their permission to be included, in advance.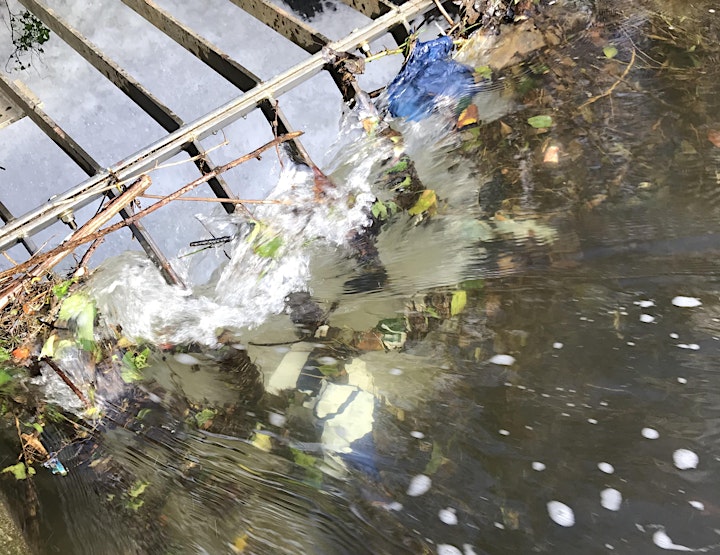 Saturday 14th August, 10am - 3pm
Eloquent Sediments: an exploration of what's gone into the river and what's been taken out, how the value of its flow has shifted from priceless to worthless, and what its current state may tell us about our sense of ecological value.
Setting out from Tehidy Country Park South Drive car park we'll pass through Roscroggan Works, pausing to see the EU-funded Filtration System and ponds, Reskadinnick (home to a number of writers, including the Irish writer Stephen MacKenna), then onto the Red River Valley Nature Reserve and Bell Lake, before returning via the Tehidy Stream tributary. We'll be joined by Steve Jones dragonfly expert and member of the Red River Rescuers group.
We'll picnic in Tehidy woods, a packed lunch will be available to pre-order or bring your own food if you prefer. There is free parking and public toilets at Tehidy which is also accessible on cycle routes, the number 47 bus runs from Camborne or Redruth Stations to Tehidy East Lodge, and the number 45 bus from Camborne stops at nearby Tolvaddon. Let us know if you are planning to travel by bus and we'll make small adjustments to the start times as needed.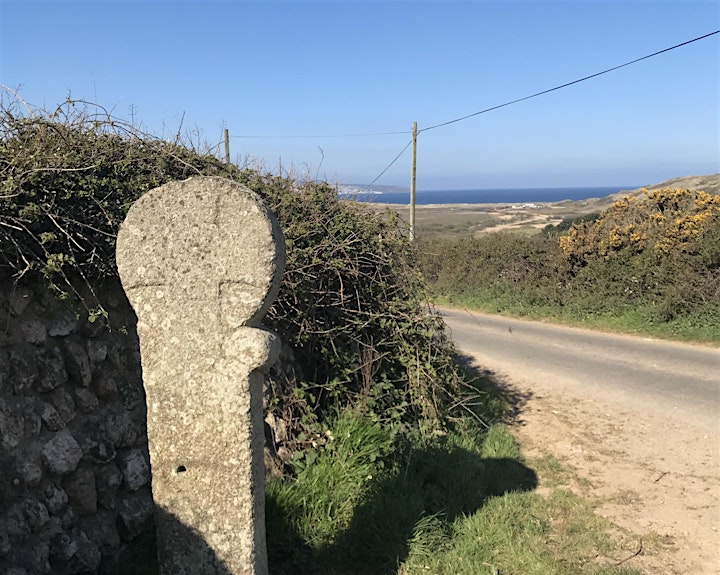 Saturday 25th September, 10am - 3pm
One Red River, a meeting of many Cornwalls: exploring the biological and cultural ecotones at the river's mouth.
Setting out from North Cliffs car park we'll head back inland to the Red River Nature Reserve following the river's course as far as Menadarva Manor, from where we'll be forced to divert back towards the coast rejoining the river at its mouth the former site of St Gothian's chapel, industrial sandworks and an explosives factory.
We'll picnic in the dunes with refreshments available to purchase from Godrevy Beach Café, you are then invited to follow the cliff path back to North Cliffs at your own convenience and pace. Parking at North Cliffs is free, if you do not have access to a car and would like financial and/or logistical support please contact cat@fieldnotes.org.uk
Organiser of Four walks exploring the Red River