Location
Fourpure Brewing Co.
London
SE16 3LL
United Kingdom
Description
Welcome on board Fourpure's Continental Collaboration tour! We're throwing 21 outstanding parties over 3 weeks all around the UK (and beyond) to launch our first Continental Collaboration series of beers; six beers, brewed with six different breweries, each from a different continent.

So, what exactly is the Continental Collaboration series all about?
Over the last few decades, brewing has changed significantly across the globe. It's an industry that transcends language or geography, that brings people together professionally & socially and increasingly it's an industry that loves to share, teach and collaborate. Our Continental Collaboration series explores the unique stories born from history, heritage or a sense of adventure that has led to innovation in brewing, spanning every major continent on Earth.
We're really excited to be teaming up with six pioneering breweries to showcase how provenance, innovation and a decent bit of storytelling can illuminate peoples idea of what beer is today. We believe this is a project truly inspired by Adventure.
Tell us more about these six beers...
Each beer reflects the history, stories and skills of both the collaborating brewery and their history. All six are incredibly unique and ridiculously tasty! Enough spiel, let's tell you what they are: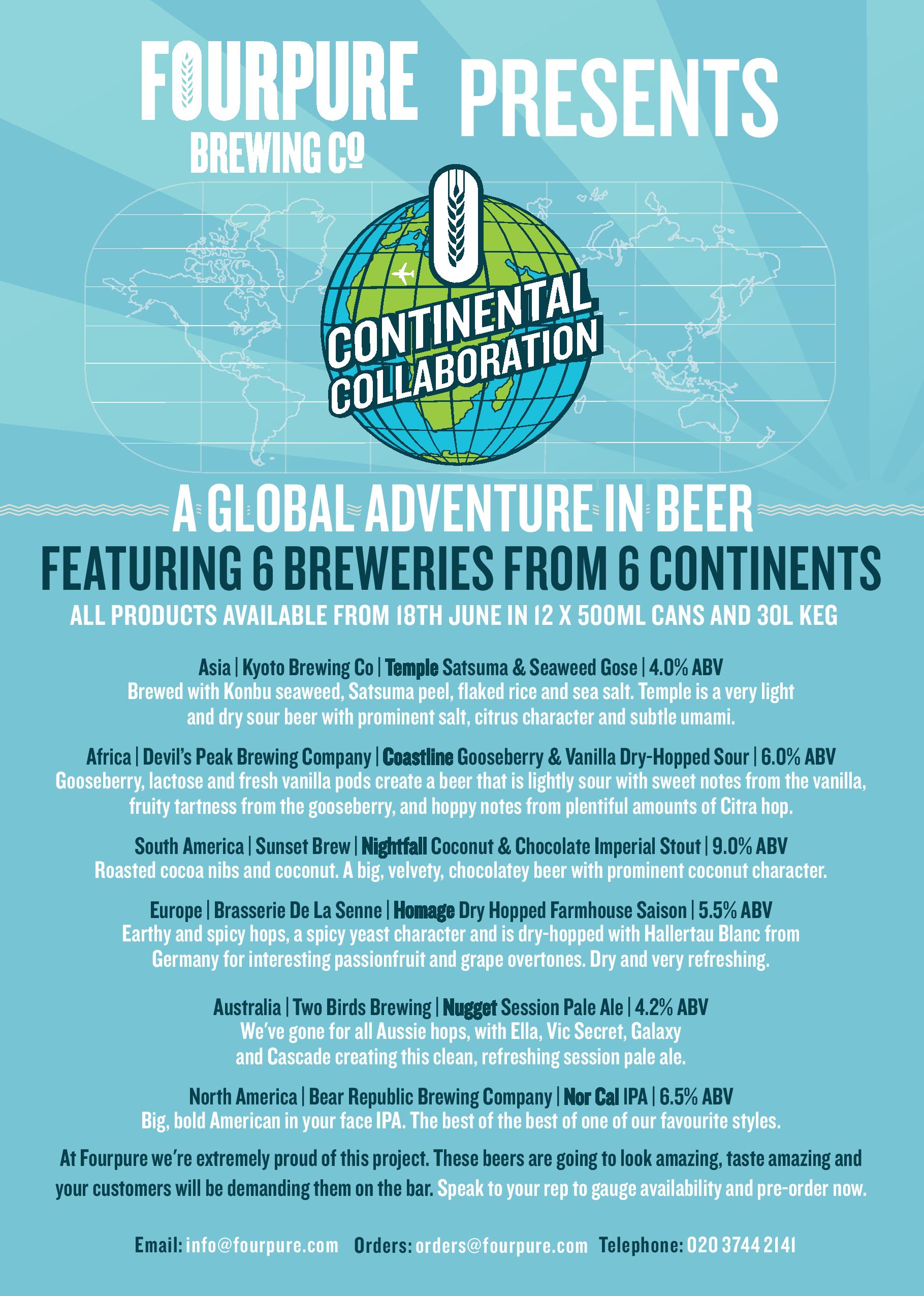 What's so special about the Homecoming Party?
Our three weeks of touring and partying our way around the UK finally comes to an end on Sunday 8th July, and we're throwing a HUGE brewery shindig at our Taproom in Bermondsey to celebrate the Continental Collaboration series beers, all the breweries involved and, above all, give you guys an awesome day/evening at our brewery! The whole day will be full of beer, street food, live music, DJs, merch and beer prizes for us to giveaway to you for free and brewery tours for those who fancy a walk around our pride and joy.
Doors open at 12pm and we will close at our usual Sunday time of 8pm.
Our food traders will be Horn OK Please (vegetarian Indian street food) and Oh My Dog! (gourmet hotdogs, burgers and sides with vegetarian and vegan options available)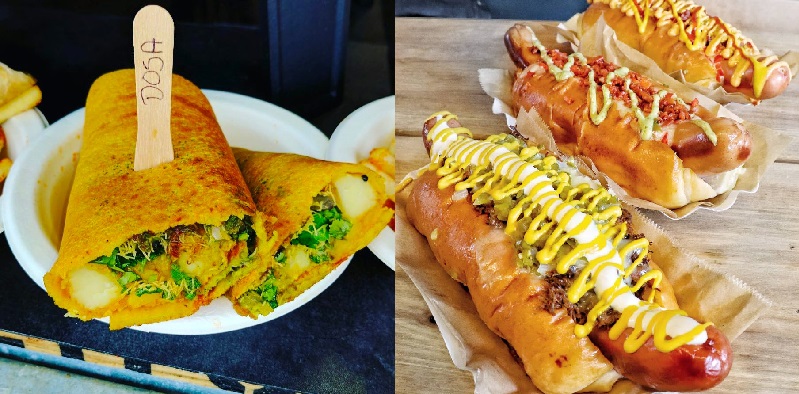 There are three ticket types are available, depending on just how much you want to treat yourself:
I Want A Beer: this ticket costs £5 and gets you guaranteed entry and a free beer when you arrive.
I Want Some Goodies: this ticket costs £10 and gets you guaranteec entry, a goodie bag full of Continental Collaboration merchandise, a Fourpure t-shirt and a free beer when you arrive.
I Want The Full Package: this ticket costs £25 and gets you guranteed entry, a goodie bag full of Continental Collaboration merchandise, a Fourpure t-shirt, a six pack of the six Continental Collaboration canned beers (to take home with you when you leave) AND a free beer to claim when you arrive!
Grab a ticket and we'll see you at the bar!