Description
The Fourth Industrial Revolution is evolving at an exponential rather than a linear pace whilst disrupting almost every industry across the globe and transforming entire systems of production, management and governance.
Is organisational learning currently evolving at the same rate? How will it cope with the emerging technology breakthroughs in fields such as artificial intelligence, robotics, the internet of things, autonomous vehicles, 3-D printing, nanotechnology, biotechnology, materials science, energy storage, quantum computing and, of course, cyber-crime.
Our 20th century Taylorist production line learning and knowledge management systems are fatally flawed in 21st century 'knowledge worker' organisations in which most individuals have probably reached 'peak memory' and are overloaded by both information and process. So;
How do we maximise learning in both individuals and organisations from a formal, informal and collaborative perspective?
How do we generate, capture, share and profit from knowledge in the most cost and time effective ways?
How does the learning profession adapt and facilitate collaborative systems?
In collaboration with Noddlepod, these are the questions we will try and begin to answer through a mixture of guest presentations, open forum discussions, system demonstrations and case studies.
'The illiterate of the future will not be the person who cannot read. It will be the person who does not know how to learn.' - Alvin Toffler
The Business Hub Kirklees team will be joining us at the event, Steve Moore from Kirklees Council will give a brief overview of the Hub and how a business can benefit from it and the team will be present throughout to offer to support to members old and new.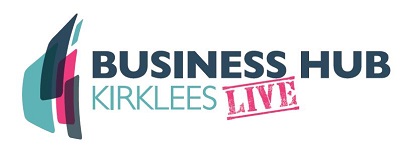 This is a free event and refreshments are provided through sponsorship by the Kirklees branch of the Federation of Small Businesses.
Organiser of Fourth Revolution Organisational Learning and Knowledge Management