About this Event
"Since I was little I've been fascinated by photos, but at the same time I always wondered why the frames for them were so plain and boring! So I started to create and customise my own unique frames!"
This workshop is suitable for all ages and has a maximum capacity of 15 people with all materials provided.
Note: This workshop will only cover the embellishment of frames. Light boxes or memory displays are not included, but you will be advised on the techniques to create these at home.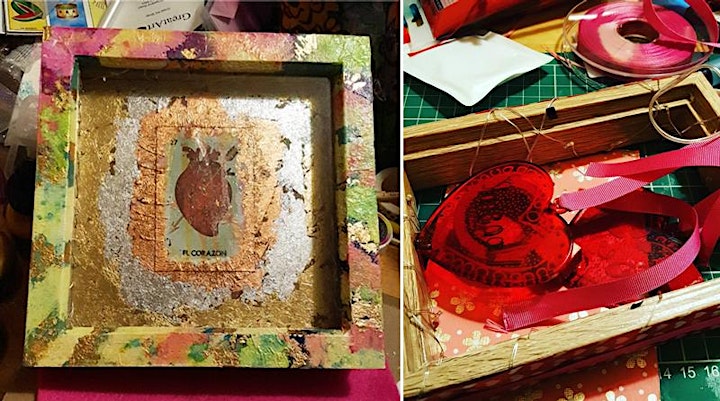 About Monica Sablone
Born and raised in Venezuela, Monica went to University to get an Art degree. Then she became a mum and life did a 180 degree change.
During her life in Venezuela she worked as a Secondary public school teacher and also in the public sector teaching workshops and how to projects.
It was only when she arrived in London that she started practising photography, which became her main form of expression for around ten years. Her passion for Street Art made it possible to meet people and artists dedicated to that field.
Her story about how she began to create her own art pieces is connected to her health. For her, art became her therapy,  Monica discovered that when she was creating she was totally happy and pain free! Her art philosophy could be summarised as Healing through the freedom of creation.
She started with crafts, then acrylics and now she mostly she works with watercolours. She started teaching workshops and became an 'art explorer. Now she mainly works on teaching herself, making mistakes that help her find her own way of doing things, and once she finds them she loves to share it!