Description
Discover the future of spaces at FRAME LAB through an immersive blend of talks, performances and multisensorial exhibitions in conjunction with the FRAME AWARDS SHOW.

The Gashouder of the Westergasfabriek, one of Amsterdam's most remarkable event venues, will play host to Frame Lab and the Frame Awards. A former gas holder, its unique architecture and exceptional height ensures an extraordinary experience with a sweeping circular walkway designed by XML Architects. Interactive and engaging, Frame Lab exhibitions and brand presentations as well as the live judging for the Frame Awards will take place on this elevated installation, ensuring each exhibition is seen by every visitor through literal circulation of the space.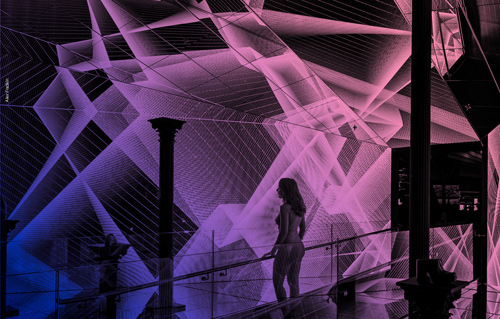 FRAME LAB
With an exciting two-day programme, Frame Lab explores the future of spaces. The world of design is approached from four different angles in the four Labs that surround the auditorium.
Please note that Frame Lab is not wheelchair accessible.

Me Lab
How does design make experiences more personal, tailoring products or services to the individual?
We Lab
How does design support collaboration and connection in co-working and co-living?
World Lab
How does design impact the environment and society for the better?
Wellness Lab
How does design enhance human wellbeing in every aspect of the built environment?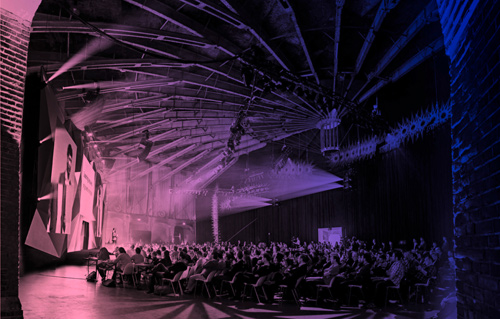 FRAME AWARDS
Throughout the morning and afternoon of 21 February, the international jury of experts across multiple creative fields and all stakeholders in the interior design industry will judge the nominees and select the winners of the Frame Awards 2018. The judging process is open to the public, with Frame Lab tickets, come and observe as the jury make their evaluations and the nominees defend their work.
In the evening, the central auditorium will unfold into the grand stage for the Frame Awards Show. The winners will be announced and the prizes will be given out while a grand dinner is served. Come party with the best and brightest in the global industry!
PROGRAMME 21 FEBRUARY 2018
09:00 - 12:30 | Live Judging Frame Awards 2018
10:00 - 10:30 | How Entrepreneurial Architects Guarantee Sustainability
10:40 - 11:10 | Do We Want This Future? Technology vs the Human Race
11:20 - 11:50 | How Spaces Can Heal People
12:00 - 16:30 | Hackathon: What Remains From the Analogue World?
12:00 - 12:30 | Shaping Tomorrow: What It Takes To Be A Future-Proof Creative
13:00 - 13:45 | Panel discussion: What Retail Can Learn From Hospitality
14:00 - 14:30 | Workshop: Biophilic Design: How to Make Green Buildings Even Greener
14:00 - 14:45 | Panel discussion: Getting Experiential: How to Bring Show to the Store?
16:00 - 17:00 | Cocktail reception
19:30 - 22:30 | Frame Awards Show and Prize-Giving Ceremony
22:30 - 01:30 | Afterparty
PROGRAMME 22 FEBRUARY 2018
09:00 - 16:00 | Hackathon: What Remains From the Analogue World?
09:00 - 09:30 | How To Design Human Interaction
09:45 - 10:15 | Workshop: Biophilic Design: How to Make Green Buildings Even Greener
09:45 - 10:15 | How Mobility Will Change the Way We Live and Work

10:30 - 11:00 | Can We Work Alone Together?
11:15 - 11:45 | Will We Live in 3D-Printed Houses?

12:00 - 12:45 | Panel discussion: How To Bring Wellness to Work
12:30 - 14:00 | Workshop: How VR Can Create the Perfect User Experience
13:00 - 13:45 | Panel discussion: Can Hotels and Offices Learn From Cars?
14:00 - 15:30 | Workshop: Illuminate Me: How Light Can Personalize Space
14:00 - 14:30 | Why Co-living is the Way Forward
14:45 - 15:15 | Hybrid Spaces: Does the Digital Kill the Real?
16:00 - 17:00 | Live Judging of Hackathon: What Remains From the Analogue World?
17:00 - 18:00 | Cocktail reception
Please note that the Programme is subject to change