Description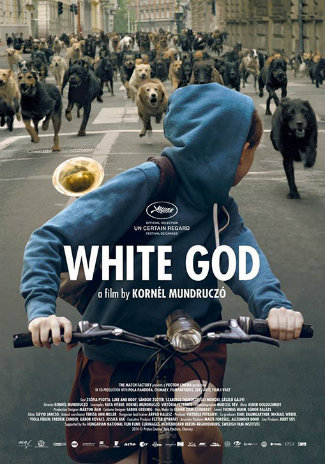 "Framing Interdisciplinarity" is a film festival on environment, society and development. It is based on the concept that cinema renders simplicity to complex interdisciplinary themes, making them vivid and understandable. The aim of this film festival is to help students understand how to unpack various interdisciplinary themes embedded in popular cinema. This in turn aims to inspire students to explore the use of story telling tools to communicate complex nature-society issues. Given the fractious nature of politics globally, it is increasingly becoming important to engage with popular media to reach out to wider audiences. This event recognises the power of the cinematic form, its transformative potential and the need for nurturing a closer relationship with academic discourse.

Supported by the Global Environment and Society Academy (GESA), University of Edinburgh; The Leverhulme Trust Perfect Storm Scholarships & Cultural and Historical Research Group, School of GeoSciences; the festival will screen four internationally acclaimed films from India, China, Laos & Hungary.

The last fim of this festival, White God is a highly acclaimed Hungarian film, which won the Prize Un Certain Regard at the 2014 Cannes Film Festival and was Hungary's official entry to the 87th Academy Awards. The film explores the dark side of human-animal relations, and builds on a storyline that evolves when dog owners are taxed for keeping mixed breeds. It leads to mass dumping of pets. Finally, the unwanted dogs revolt and brings a city to a standstill. An unsettling take on human-animal relations, the film is rated R for violent content including bloody images, and language. Viewer discretion is advised.
The screening is followed by a panel discussion, which aims to decode and discuss the key elements of the film. A moderated Q&A session after the panel discussion will allow students and other attendees to tap into the experience and opinion of the panelists. The panel will be moderated by Dr Rebecca Marsland, Head of Social Anthropology; Senior Lecturer, School of Social and Political Science, University of Edinburgh. The panelists include Dr Andrew Gardiner, Senior Lecturer, Royal (Dick) School of Veterinary Studies, The University of Edinburgh and Dr. Krithika Srinivasan, Lecturer in Human Geography, School of GeoSciences, University of Edinburgh



SCHEDULE
5:30 P.M : Registration (with Tea/Coffee and Snacks)
6 P.M -8 P.M: Flim Screening
8:00 P.M - 8:30 P.M : Panel Discussion
Please do take your seats by 5:50. We start at 6 P.M sharp.
-------------------------------------------------------------------------------------