Framing the Future Mini Conference A New Kingdom Era
About this Event
We are pleased to invite you to our mini conference Framing the Future, which we are holding on Saturday 23rd January 2021.
As a new page turns for the United Kingdom and against the current tumultuous background, God is calling His people to rise up and look to the future, and to recognise that wherever all this began, He is using the uncertainty and chaos, to open a way for a re-set to take place across many sectors of our society. From the economy to the Education system, from small business to large corporations a dismantling has taken place. Now is the time to recognise the relevance and significance of this Kingdom Era and the call on us, His People.
This is, in part, a follow-on conference to Crystal Clear: A Kingdom Vision For the Nation, which we held in September 2020. In September, we spoke about it being Time For Vision; to Equip and for Hope. We are going to continue to build on the themes of Ecclesia and Kingdom, as well as the specific call on the UK, as we look towards the future.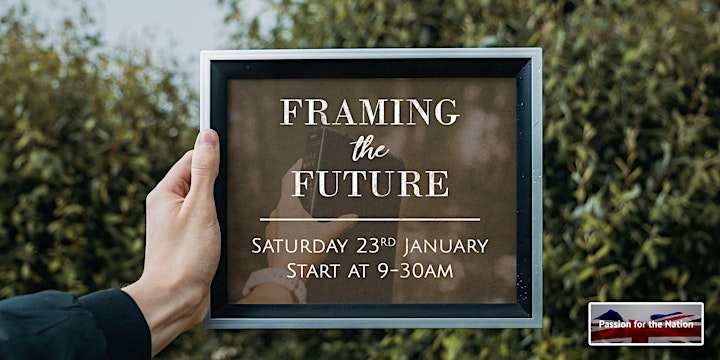 Provisional Programme Guide
Saturday 23rd January
Approx. timings:
9:30am Welcome
9:50am Worship
10:05am Session 1 – Suzanne Ferrett
10:45am Session 2 - Rachel Hickson
11:15am Break
11:30am Session 3 - Suzanne Ferrett
12:30pm Prayer and Declaration
1:00pm Conference Wrap Up
Focus on Suzanne Ferrett, Founder of Passion for the Nation and Main Speaker
Suzanne Ferrett is the founder of Passion for the Nation and believes that God has a heart for Nations - all Nations, but the United Kingdom remains the focus of her call.
She believes passionately that God is releasing an opportunity for an awakening within this land, and her desire is to partner with churches and prayer groups to see God's desire fulfilled.
"It is a time for individuals and the church as a whole, to move into the fullness of all God has created them to be, governing in prayer in the Spiritual realm and bringing influence upon the earth so that the Kingdom of God can be built within this land"
Suzanne and her husband Frank live in Windsor. They have 3 sons and 7 grandchildren.
To find out more about Suzanne and the work of Passion for the Nation click here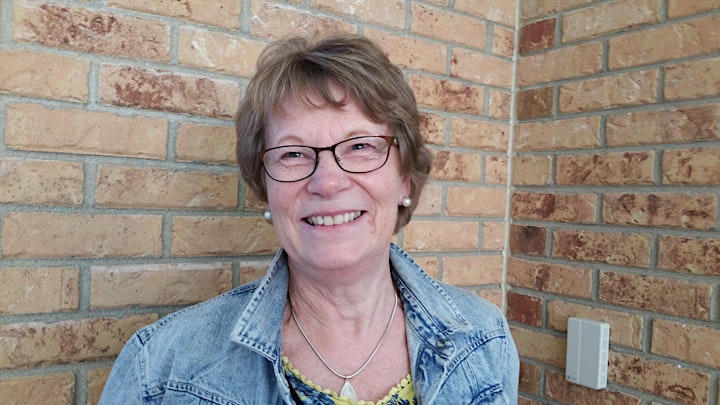 Resources
Suanne has published 2 books of Declarations and crafted Prayers for use by individuals and groups and these are available in our shop on the website.
If you want to hear more from Suzanne and Passion for the Nation you can sign up for the weekly Declarations over the Nation which is again on our website.
Rachel Hickson
We are very pleased and privileged to have Rachel Hickson join us for a short time during the conference. Rachel is the founding director of Heartcry for Change, an international minister, conference speaker, teacher of the Word and the author of a number of books on prayer, the prophetic gift and devotional guides. She is known and loved by many in this nation.
To find out more about Rachel and the team at Heartcry click here.