Description
With a combined turnover of £17.2 billion from over 48,500 units of franchised businesses in the UK*, it is not surprising that more and more businesses across many different sectors are turning to franchising as an effective and successful method of achieving growth.
NatWest, Hamilton Pratt Solicitors and The Franchising Centre are delivering a FREE event for business owners, giving a detailed introduction to franchising including:
What is franchising and what are the benefits of a franchise model as a growth strategy?

Would franchising be right for your business?

What does 'good' franchising look like?

What are the legal requirements and implications when you franchise your business?

How can the costs of your franchise growth strategy be funded?

Q&As
Whether you have already considered franchising your business or if you want to learn more about if could be part of your business plan for the future, we welcome you to join us on Wednesday 23rd October.
*Source: The British Franchise Association / NatWest Franchise Survey 2018
Event Speakers
John Pratt obtained his law degree from Oxford University and afterwards successfully completed a doctorate course in comparative law at the Universite d'Aix- Marseille. He is the senior partner of Hamilton Pratt, Europe's largest specialist franchise law firm. He is the immediate past Legal Advisor to the British Franchise Association and a past Chair of the International Bar Association's International Franchise Committee and Director of the American Bar Association's International Franchising Division. He is currently Chair of Euro Franchise Lawyers. He has written "Franchising: Law & Practice", "The Franchisor's Handbook" and contributed chapters to a number of franchise publications.
He is the joint editor of a recently published American Bar Association publication on franchising in Europe. Who's Who Legal in September 2017 and September 2018 rated John as Europe's leading franchise lawyer. At the American Bar Association's Franchise Forum in October 2018 he was awarded the John Baer Award for International Civility and Professionalism. John is the first non-US lawyer to be given this prestigious award.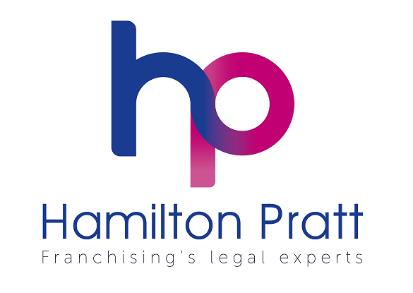 Bill Hendrie Bill has been active in franchising since 1994 working with both franchisees and franchisors. His business background covers a diverse range of sectors from retail to recruitment with his roles encompassing customer service, training, sales and marketing. As Franchise Director of a national recruitment company he has been instrumental in numerous successful 'green field' start ups.
As an independent consultant within the Franchising Centre, Europe's largest consultancy, Bill's methodology to help successfully grow a franchise is a mixture of 'inspiration and perspiration' A combination of creative thinking and hard work is his recipe for developing successful businesses.
Bill is an active member of the British Franchise Association having held both regional and main board positions. He is also the former chair of the Franchise Group for Scotland his native country. As a holder of the bfa's Qualified Franchise Professional certification Bill is an advocate for ethical business format franchising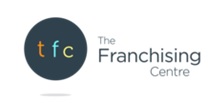 Andrew Styles has worked within NatWest Business Banking since 2010 and is the Bank's Franchise Development Manager for the Midlands and East of England. Andrew maintains relationships with new and existing franchise concepts to ensure the Bank's teams have up to date information and are ready to positively support the UK franchising sector.
In addition, Andrew assists franchisees starting new businesses or expanding existing businesses with different franchise brands with access to funding and other banking solutions tailored to the needs of new and growing business owners.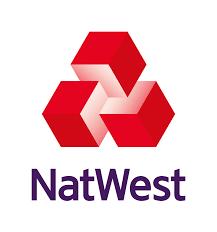 Disclaimer
All information used in this presentation you are registering for is produced for information purposes only and is for the sole use of the attendees at the presentation.
Whilst we feel this topic is beneficial to business owners, the views expressed are not intended to be and should not be viewed as individual advice or as a recommendation by RBS, NatWest or any third party. You should seek independent advice in respect of issues that are of concern to you.
To the maximum extent permitted by law we expressly disclaim all representations, warranties, or assurance of any kind, expressed or implied, that are made to the accuracy or completeness of the information contained in this presentation and do not accept any obligation to update or correct any information contained herein.
During the event photographs may be taken on behalf of the host with a view to posting on social media to promote services offered to customers. If you do not wish to be included in the photographs please notify us.
For the avoidance of doubt RBS/NatWest does not produce the materials for all presentations. This disclaimer applies equally to any materials or presentations produced by a third party.
By registering for this event you agree that you have read and expressly agree to the use of your personal data submitted as part of your event registration by Eventbrite in accordance with their: