Description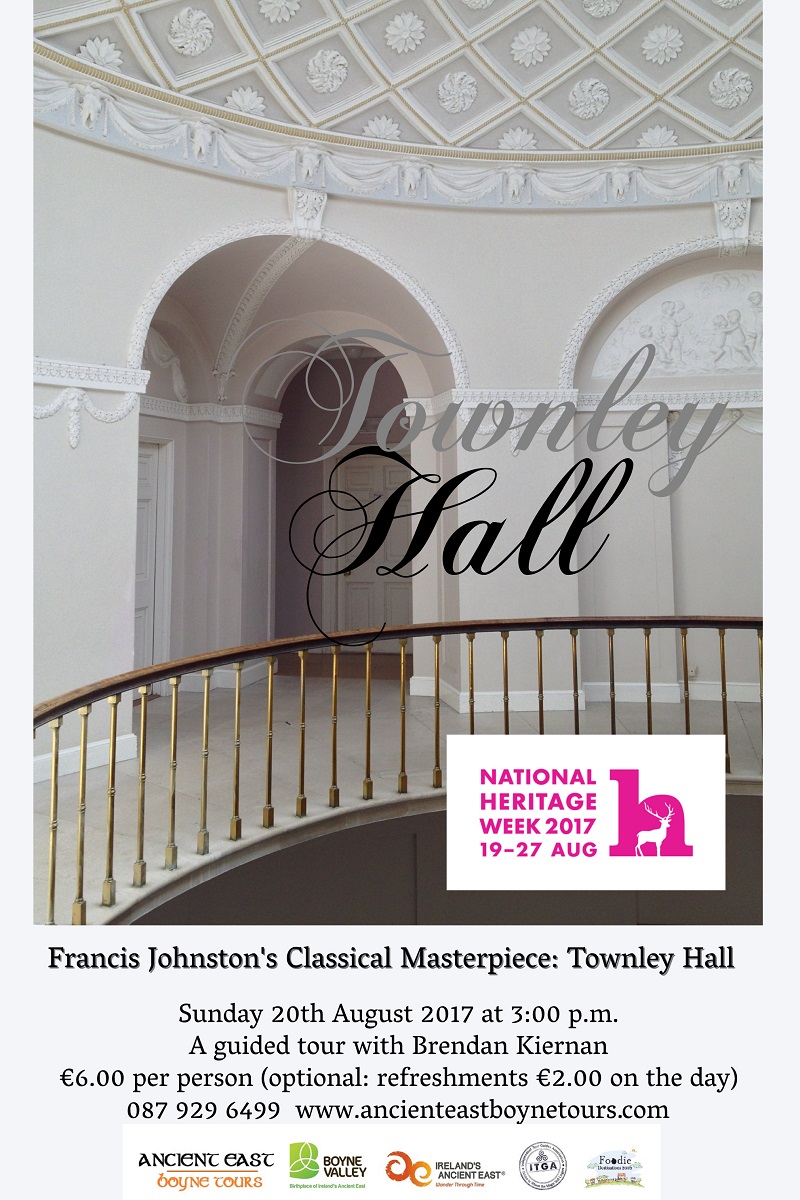 Townley Hall is a magnificent Georgian mansion built just over 200 years ago on a hilltop setting.
Today it is surrounded by 60 acres of rolling parkland overlooking the Boyne Valley, very close to the site of the famous battle. The location is strikingly beautiful and peaceful.

The House is an architectural jewel. It is renowned for its exquisite interior, wonderful proportions, the quality of the materials and craftsmanship used in its construction and, in particular, its magnificent staircase.
Take a leisurely Sunday afternoon walk around the house in the company of the knowledgeable Brendan Kiernan.
Refreshments are an optional extra at €2.00 per head.