Photographer Frank McElhinney will discuss the making of the 'Adrift' series and the process of development personal themes in his work
About this event
Frank McElhinney is a fine art photographer whose work deals with contemporary issues such as migration, conflict and national identity usually through the lens of history. He is interested in history as a process and the ways in which history is used as a material. Frank graduated from the Fine Art Photography course at Glasgow School of Art in 2014.
'Adrift' is a series of aerial photographs of abandoned settlements made throughout the highlands and islands of Scotland using a kite and drone. The series was begun in response to the 2015 'crisis' of people precariously crossing the Mediterranean (a process which is ongoing). Many of the sites photographed were abandoned during the highland clearances.
In this talk, Frank will cover the Adrift series and the legacy of internal migration within Scotland. He will also discuss his process for making work. In particular he will examine the ways in which one project leads to another and themes addressed years earlier tend to flow through the work and resurface. Frank is now working on the theme of migration from Ireland to Scotland prompted, in part, by the potato blight that affected both countries.
His own ancestors came to Scotland from Donegal and Mayo.
https://frankmcelhinney.blogspot.com
Instagram @frankmcelhinney2018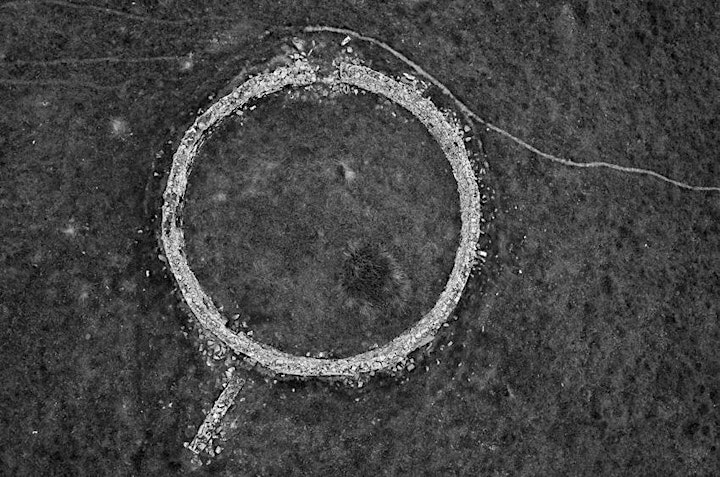 Photograph: Old sheep fank in Broubster, Caithness. Courtesy of Frank McElhinney
Organiser of Frank McElhinney: Adrift - The Legacy of Internal Migration in Scotland