Location
Victoria Park Plaza
239 Vauxhall Bridge Road
London
SW1V 1EQ
United Kingdom
Description
Everything in your life...Relationships, Work, Well-Being is a direct reflection of your consciousness.
You are either living Powerlessly because your Unconscious Mind is in Control or....
You are Empowered in your Superconscious Mind so that you can Create what you Truly want in Life.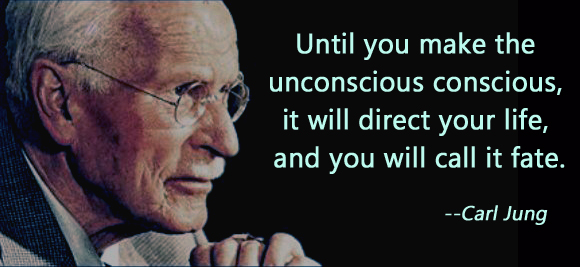 Your unconscious mind is where your identity exists and your identity is designed to keep you safe, secure and survive. Your identity is made up of your limiting beliefs, assumptions and definitions, which you have accumulated from the past. And this is where your thoughts and feelings come from. The problem is that you have been educated at school and personal development seminars to use your thoughts and feelings to make decisions, which determine the actions you take and the life you create. Your thoughts and feelings are a reflection of your past and so if you continue to rely on them to make decisions, you will simply be recreating your past. Hence, your identity is sabotaging you from what you want, limiting your full potential and creating a compromised life. At this one-day workshop you will learn how to stop your identity from sabotaging your Genius and Mastery.
Your superconscious mind is where your Genius exists which, includes your innate abilities like intuition, imagination and highest levels of creative frequency. Your Superconscious mind is where your unique Genius exists. Your unique Genius may be in music, business, humanitarianism, parenting, sports or writing. The bottom line is that you have been put on this earth with a very specific purpose. But the problem is that you have not been taught how to unleash and master your unique Genius. We are also lead to believe that our thoughts and feelings are our intuition. This is not true. Your intuition is only accessed through your Superconscious mind. When you unleash and master your unique Genius you will literally be able to create a life beyond your wildest dreams. At this one day workshop you will learn how to unleash and master your unique Genius so that you can be 100% clear about what you truly want and know precisely what actions to take to create an abundant life.

Geniuses do not have any special powers exclusively available to them. They have simply learnt how to neautralize their identity and master their Genius. You have the very same abilities and at this 1-day workshop, you will learn how to unleash your Genius
WHEN: 29 October 2016
TIME: 10h00 - 18h00
WHERE: Victoria Park Plaza, 239 Vauxhall Bridge Rd, London SW1V 1EQ

This is what you will learn about PURPOSE:
- The 5 Steps to Unleashing your Genius
- How to Discover your True Purpose
- How your Wound has been Sabotaging You (and How to Stop It)
- How to Create a Life beyond your Wildest Dreams
- How to leverage your Current Circumstances (good or bad)
- Why Self Help and Get Rich seminars are dysfunctional
- A Revolutionary Powerful Way to Master your Life

This is what you will learn about WEALTH:
- Learn how to Master your Unique Genius
- How to Create substantial Wealth doing what you Love
- How to create a True Vision that will Inspire and Motivate you
- Learn the 7 Levels of High Level Creative Frequency
- Discover why Modeling others will lead to Compromise
- How to be a Powerful Leader and Innovator
- Find out how you Sabotage your Success
- How your Intuition and Imagination will Guarantee Success

This is what you will learn about RELATIONSHIPS:
- Discover the Secret to Unconditional Love and Intimacy
- Learn the 3 Dysfunctional Relationship Modes
- How to be Sovereign and not affected by others
- Discover the leading cause of Relationship Conflict
- Learn the 13 Core Beliefs that make up your Identity
- Identify the root cause of your Anger, Fear and Depression
- Why your Thoughts and Feelings aren't real
- Learn how to Attract your Soul Mate
THIS IS WHAT TO DO NEXT
All you need to do is to register your free ticket to attend this event now. All our past events have been oversubscribed so book your seat now to avoid disappointment.

DRINKS AND MUSIC AFTERWARDS
The training finishes no later than 18h00 after which you are invited to join us for drinks and a dance. You will be able to purchase drinks and food from the hotel bar. Please note that the dance party will only be available to those who have attended the entire 1-day training. When you register in the morning before the training you will receive a wristband. Only those who have attended the full 1-day training and have a wristband will be allowed into the party.
WHY IS THE EVENT FREE AND WHAT'S THE CATCH?
This training is an introductory training to Natural Success. We offer various training and coaching programmes that are priced from £97.
IS THIS GOING TO BE A HARD SELL?
We practice authenticity because that is one of our highest values. Natural Success does not use hard selling tactics because manipulation leads to resentment and guilt, which always leads to failures and stress at some point down the line. If you enjoy the day and feel it so something that can work for you then we can discuss options once you have completed this full day.
HOW IS THIS DIFFERENT TO OTHER SEMINARS?
We believe that if you want something in life, you need to create it. And you are either creating from your unconscious need to fix your past or you are creating from your Genius knowing that you are powerful already. This work is based on Structural Creativity, Alchemy, Superconsciousness and Hermetic Philosophy. There is truly nothing like it available anywhere which is why we make the workshop free, so you test us out and make up your own mind if you want to attend any of our other trainings. We explain this more during this powerful workshop.
MY PROMISE TO YOU
I promise to give you the truth. No hype. No woo-woo. Just the truth about what it takes to Unleash your Genius to create your Purpose, Wealth and Relationships.
I look forward to seeing you there!

Ryan Pinnick
CEO of Natural Success
WHAT OTHERS SAY ABOUT THIS TRAINING
"I arrived feeling skeptical and expecting nothing more than a charismatic self-help preacher. Instead it was a surprising, deeply connected and authentic experience." - Natalie Saunders
-------------------------------------------------------
"The workshop was enlightening and and magically empowering. I urge all those who suspect we might just be more powerful than we give ourselves credit for, to let their curiosity get the better of them." - Patrick Robertson
-------------------------------------------------------
"It was a very insightful and enlightening glimpse into a world of unlimited opportunity that lies within myself, and each and every one of us. Thank you for your humour, vulnerability and genuine caring." - Dave Pahl
-------------------------------------------------------
"From my heart to yours, I can't tell you how much what you and the Natural Success teachings are changing my life at an exponential rate for the better." - Sofia Garcia Ladera
-------------------------------------------------------
"Natural Success has opened up a new world for me. It has connected everything that I have ever learnt from various mentors such as Dr. John Demartini, Wayne Dyer, Bob Proctor" - Ich Loc
-------------------------------------------------------
"Ryan Pinnick is like a breath of fresh air. He certainly knows what he is talking about and when his teachings get combined with a great sense of humour, humility and a strong desire to empower others what you get is so much more than just another self-development seminar."
- Inga Kavoliunaite
-------------------------------------------------------
"Natural Success helps you realise that you are a powerful creator and more importantly teaches you structures to actually achieve your dreams and live your purpose. That's what makes this different to any other personal development program. You don't just uncomfortably high five strangers, get told you're awesome and feel unconvinced by loose motivational messages. Don't take my word for it though, try it for yourself. I promise you won't regret it. Question is, are you ready to find out how powerful you really are?" - Kirsty Carr
-------------------------------------------------------
"Ryan Pinnick is refreshingly insightful as a guide and teacher with simply the most powerful practical techniques to share." - Mark Loach
-------------------------------------------------------
"I am loving what Natural Success is all about - empowering people to make choices that bring about life changing experiences in their world whilst having a ripple effect in our world" - Claire Vetori
-------------------------------------------------------
"A truly beautiful way to realise everything you truly want from an exceptional life. Why haven't we been collectively living life this way sooner??? Amazing and thank you so very much for opening my eyes!" - Austin Letts
-------------------------------------------------------
"Love the team here they will do everything in their power to help you excel and identify things that are stopping you and help you find your genius and bring out your brilliance!" - Francis James Newman
-------------------------------------------------------
"Feeling very blessed for having this opportunity to share time of learning about myself with an incredible man who is sharing his wisdom of how to unleash your genius. This is a training everyone should go on, not only have I met the most amazing people but have been blessed to learn with like minded Geniuses. The vibration and energy that was created yesterday was totally amazing & one that is so hard to describe." - Joti Andrews
-------------------------------------------------------
"This was one of the best investments I've made in my life. I've been to a lot of self development seminars trying to figure out what to do with my life but this was way beyond anything I've ever experienced." - Arush Bakshi
-------------------------------------------------------
"I feel that Ryan's delivery is humourous, authentic and heart centred. I believe he truly wishes everyone to have a great experience and will go to any length to make it happen. Thank you." - Lou Requena
-------------------------------------------------------
"Amazing training! If you want to get clarity about your purpose, to get in touch with the very core of your being, you have to be at this seminar. It will shake the foundations of your reality and when all falls into place, a peace, a calmness settles in and decisions, life itself unfolds effortlessly." - Magdalena Baciu
-------------------------------------------------------
"Absolutely amazing inspirational fresh different exciting and life changing .... And bloody brilliant fun!!!" - Izzie Luczak-Wisniewska
-------------------------------------------------------
"The tools I'm learning through Natural Success are changing my life massively. I have never felt more alive! x"
- Elsbeth van der Poel
-------------------------------------------------------
"I had an awesomely mind blowing experience at an amazing event run by Natural Success, called Unleash Your Genius. Hosted by the CEO of Natural Success, the brilliant Ryan Pinnick. If you ever have the chance to attend one of his events and or trainings, JUST GO!!! You won't regret it. You will nourish your mind and soul to a vibrational frequency of Genius Greatness! Blessings!" - Jenessa Qua
-------------------------------------------------------
"Finally it's all making a bit more sense!! let's do this Ryan!!!" - Jada Ferguson-Duncan
-------------------------------------------------------
"I suppose I will fall short in describing Natural Success with words only but I will try my best by using a metaphor; "Noah's Ark" is what I call it. Its a divine inspired structure where you could literally leave behind you, the world of survival and sail to the world you truly love if you chose to that is. Come on board." - Ensermu Workneh
-------------------------------------------------------
"Recommending this to everyone as the best thing you will ever attend. Better than a week in the sun, you'll be energized, refocused, positive and ready to start an an amazing new journey to change your world :)" - Lucy Nolan
-------------------------------------------------------
"I have finally found what I've been looking for. The possibilities are endless. It's like the beginning of life, of feeling alive . I'm scared and I love it!!!!!" - Shahana Khan

A PERSONAL NOTE FROM YOUR SPEAKER - Ryan Pinnick
Ever since I can remember I have been obsessed with finding what my purpose is, wondering why we are here in this earth and how can I create the best life I can possibly live.
I was incredibly stressed during my last year of school because I had no idea of what I wanted to do when I left school. And so I went to the local university and completed an aptitude test to determine the direction I was going to take in my life. As a result of that test I decided to study electrical engineering.
Some years later I was working in London and even though I was successful in my career I became very frustrated and depressed. So much so that I had developed an alcohol and drug addiction. My desperation lead to me to finding personal development seminars. And whilst personal development didn't help me with my addiction, a whole new world opened up to me.
I attended as many personal development and wealth creation seminars as I could find whilst recovering from my addiction. I quit my job and tried all sorts of ways to make money including investing in property, network marketing, internet marketing and trading stock markets. After a few years I was again frustrated and depressed because despite having attended all these seminars, I was still unhappy, unfulfilled and on a massive rollercoaster of success and failure. I accumulated over £80,000 of debt and I felt like I was in a bigger hole than when I was working in the corporate world.
I was then introduced to Superconsciousness. I was incredibly skeptical believing that I had 'heard all this before' and like all the other seminars I had attended, I expected more hype and empty promises. However, there was something different, I had finally found what I had been searching for all my life. My businesses and investments flourished as a result of applying what I had learnt. My relationships improved dramatically (even with my homeless alcoholic father). Literally every area of my life improved as soon as I started living a Superconscious life.
Over the last 8 years I have been practising and mastering Superconsciousness. I now teach people how to Unleash their Genius using Superconsciousness. Over the last 3 years I have created an audience around the world and taught over 7500 people at various workshops in London. I currently live in West London with my life partner who is following her Genius as a world class dancer. As a serial entrepreneur, I also invest and specialise in business turnaround in companies turning over more than £500k per year whilst working on my first book which is due to be launched in 2017.
ABOUT NATURAL SUCCESS

Natural Success is a training and mentoring provider and was founded by best selling author William Whitecloud who published The Magicians Way and The Last Shaman. William has 21 years experience in teaching this methodology and now teaches the Natural Success Advanced Trainings. He is based in L.A. with his family whilst creating The Magicians Way film. Ryan Pinnick is the CEO of Natural Success and is based in London and he is the lead speaker for the organisation. Ryan teaches the Natural Success Foundation Trainings and has 5 years experience in this unique methodology.
The Natural Success methodology is the revolutionary 5 Steps to Becoming a Genius. Natural success is all about empowering people to unleash their Genius and highest level of consciousness. This groundbreaking methodology based on alchemy, structural creativity and superconsciousness.
Natural Success has a client base around the world and has been running trainings in the UK, Australia, USA, South Africa and Swaziland. Natural Success are also contributors to social projects in Africa and in particular, supporting AIDS orphans in Swaziland where their training centre is based.

IMPORTANT TERMS AND CONDITIONS

- We can't guarantee your seat if you arrive later than the promoted start time. So do your best to be on time.

- This training is only suitable for people who are 18 years of age or above.
- We reserve the right to refuse anyone admission to the event for whatever reason.
- You will be required to register at the event which includes signing in with your full name, email address and mobile number. We are strongly against SPAM and will not pass your data on to anyone else, any other organisation or enterprise. You are always easily able to unsubscribe from our communications which we maintain at a very low level as we respect your privacy and time.
- We do not accept people promoting themselves, other products or services at this event because it distracts the attendees from the focus of the day. Should you be caught promoting yourself, other products or services you will be asked to leave and our legal team will take action against you.
- This event is a comprehensive workshop and it's important that attend all sessions because missing sections of the training will impact the end results promised above as well as compromise your ability to participate in the group.