Description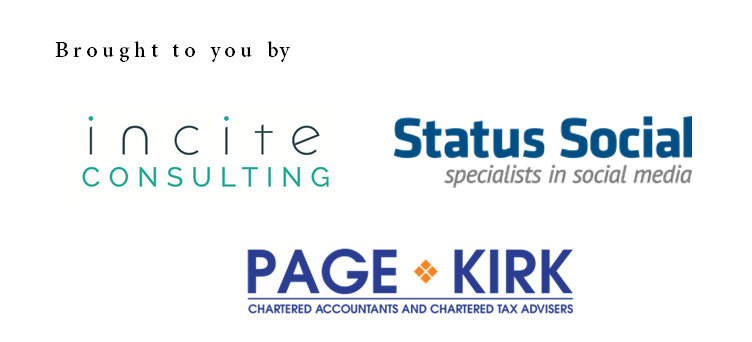 Are you really maximising the true potential of your business? That's the question we'll be asking at a free breakfast briefing on March 22nd at Page Kirk's Gregory Boulevard offices in Nottingham.
Mark Platt from Incite Consulting and Mark Saxby from Status Social – who will demonstrate how to generate more sales and company growth.
Mark Platt will explain the importance of a business development strategy and the need to have the right people and mechanisms in place.
Mark Saxby will provide real-life examples from his own £1m+ business to show how social media can deliver ambitious sales targets. He will explain how an effective social media strategy makes it worthwhile investing time and energy into networks like LinkedIn, Twitter and Facebook.
The session will be introduced by John Wallis of Page Kirk.

Places for this event are free, but limited so booking is essential.
Free parking is available and hot breakfast rolls will be served on arrival.
If you would like any further information about the event please email seminars@pagekirk.co.uk or call 0115 955 5500 and ask to talk to our marketing department.
About Status Social
Status Social is an award-winning, Derby-based social media agency, providing management, strategy and training for businesses across the world. They pride themselves on driving revenue through organic social campaigns. Click here to find out more.

About Incite Consulting
Incite Consulting was created to motivate business leaders to inspire business development within their senior management teams. Success comes in many different forms, and Incite Consulting helps clients to realise their commercial growth ambitions. Click here to find out more.
About Page Kirk
Page Kirk is an independent firm of chartered accountants and chartered tax advisers based in Nottingham. As a firm of the future, what really matters to Page Kirk is building the long-term relationships their clients are looking for and giving them the very best advice. Click here to find out more.