Description
Attention all Entrepreneurs, Creatives and Innovators

If you are looking to Start/Scale your business in 2019 then this is the event for you!


The Theme Of The Evening:
** FROM BURNOUT TO BLISS - ENTREPRENEURIAL JOURNEYS **
3 KILLER REASONS TO JOIN US:
> NETWORKING: Business is all about building relationships. Meeting like-minded people to share new ideas, gain new insights and help refer business to one another.

> 45 SECOND PITCHING: Pitch your business to a room full of Entrepreneurs! This is a great way of getting your business in front of collaborative partners and even NEW CLIENTS!

> EDUCATION: Learn from the Expert! Each month we'll invite various Expert Speakers to share their valuable business insights so that you can learn how to take your business to the next level.

> PLUS: It's FREE!



Join us on 9 October @ WeWork Moorgate for a Networking Event that you don't want to miss.

Simply save your seat by clicking on the REGISTRATION button.
- Once your seat is safe, add the date to your diary so that you don't forget.


YOUR EXPERT SPEAKERS:
KATHLEEN MEZIK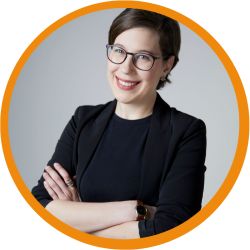 Kathleen Mezik helps burnt out or stressed out people reconnect with the things that energize them through coaching. Her system is simple: prioritize the activities that keep you moving forward in life, in work, and in relationships; remove what's draining you; and create boundaries to maintain a balanced lifestyle.
Kathleen designed the 7 Pillars for Well-being which gets you back on track in a matter of days. Put the system into place and you Break Free, and Stay Free.
TOBY WILDE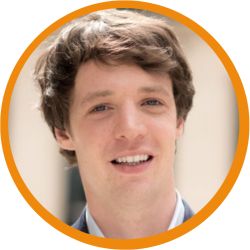 Toby Wilde comes from a family of developers, carving his own path in the property industry after his studies. He started his career in sales as a local estate agency and founded two separate companies in the real estate industry. Today, he is the Commercial Director and Founder of Oparo Ltd, an algorithm-based property investment company.
Toby will join us on 9 October to discuss his own entrepreneurial challenges challenges trying to build a proptech company while trying to manage a healthy personal life at the same time.


STILL WANT MORE VALUE?
As you'll soon discover, we are all about providing you with massive VALUE, which is why we are the gift that keeps on giving.

> KEEP THE PARTY GOING: We have set up a specific Facebook group that encourages all of our guests to continue to Network, Share Ideas, Help each other, Pass Business & Have Fun, in between our events. This way you can connect with the people that you meet on the night PLUS the people that you were hoping to connect with but didn't get a chance to.

> ASK THE EXPERT: Finally, what type of event would it be if you didn't get your questions answered by the expert? Which is why we've asked each speaker to give 5 minutes of their presentation time to answer questions from the audience and join the open networking afterwards so that you can pick their brains!




WANT TO SAVE YOUR SEAT?
Click the registration button now and you'll be able to save a seat for you and your friend.
Remember... this is a free event, so you have nothing to lose by attending but everything to gain.

"Your NETWORK is equal to your NET WORTH"


YOUR HOSTS:

David Johnstone is GM of Masterclass Entrepreneurs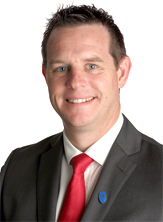 Based in London's Tech City, the hub of the business startup community, Masterclass Entrepreneurs operates an innovative, educational platform and online hub for the Business community.

David's background is in Advertising and Marketing and for a number of years, he ran his own Consultancy business supporting SME's. He also has 15 years of experience in property investment in projects around the globe.
Jeff Spires is Marketing Executive at Masterclass Executives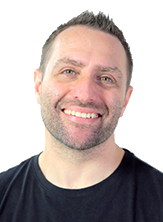 Jeff Spires is a Business Growth Strategist. Over the past 15years, Jeff has helped his clients to develop and scale their business.
His background in Psychology, Marketing and Productivity, has given him a unique edge in the business world which is why Start-ups, Corporates and Celebs want to work with him.

EVENT DETAILS:
Address: WeWork Moorgate, 1 Fore St Ave, Barbican, London EC2Y 9DT

AGENDA:
5.30PM: Doors Open/Networking
6.30PM - 6.35PM: Your Event Host Takes To The Stage
6.35PM - 6.40PM: Business Tips
6.40PM - 6.55PM: First Speaker Takes To The Stage
6.55PM - 7.05PM: Speed Networking
7.05PM - 7.20PM: Second Speaker Takes To The Stage
7.20PM - 7.25PM: Business Tips
7.25PM: Pitch Your Business To The Audience
7.40PM: Network The Room - Make Awesome Contacts
9.00PM: Doors Close

Any Questions, please get in touch.

We can't wait to meet you on the night :)

Kind Regards,
Jeff