Description
Free Business Start Right Programme
Are you thinking about starting up a business, or in the process of setting one up - or even been trading for under a year and would like to re-focus? If so, then Menta has a limited number of spaces on a programme of support funded by the EU (take this opportunity whilst it lasts!).
This is the first of a series of 3 workshops covering Starting your Business - you can also book yourself now onto the Business Start Right Workshop 2: 'Marketing' and the Business Start Right Workshop 3: 'Book Keeping & Self Assessment'.
Overview of Business Start Right Workshop
We cover:
What is it like to be self employed - pros and cons

Legal status - which to choose

Understanding the reality of your business

Legal aspects

Bullet point Business Plan (templates will be emailed after the workshop)

Financial forecasting (not as scary as it sounds, templates will be emailed after the workshop!)

Free further support options

The next stage
Remember that once booked on this workshop - go ahead and book yourself on the Start Right Marketing and Book Keeping workshops as well!
Teas, coffees and biscuits are provided, but please bring snacks if you wish. Workshops finish at 1:30pm.
Delegate quotes include:
'A very worthwhile series of courses which has given me a great start for my business to succeed. I was utterly terrified of book keeping, but now feel confident to tackle my tax return!'
Phil – Commercial Photographer
'Relaxed, informative environment. Courses delivered by friendly, experienced, approachable and highly qualified people. A great 'start' for anyone wanting to develop a new business.'
Jill - Florist
'I found these workshops invaluable to starting up my business. Very informative, lots of help and advice to assist my business.'
Natasha - Virtual Assistant and Book Keeper


Course Trainer: Jo Garden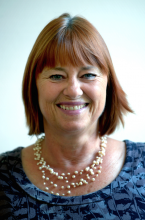 Jo has been a part-time Business Advisor within Enterprise Agencies for over 12 years. Since the early 1990's she has also been self-employed, during which time she established 5 quite diverse businesses. Three have been sold and are still in operation.
Jo's first business started after she became redundant from a 16-year career with a pharmaceutical company. She then attended some of the very early Menta business planning workshops and has kept in touch with Menta over all these years. Her presentation style tends to be non-academic (being diagnosed with Dyslexia in her 20's!) and she encourages a simple approach to moving a business idea forward