FREE BUSINESS WORKSHOP by Campfire Communications at The Yorkshire Business...
Description

How to get publicity for your business – effortlessly – even if you're just starting up
Join Campfire Communications for a free business session hosted at The Yorkshire Business Festival, Cedar Court Hotel, Harrogate.
Hosted by Melissa Talago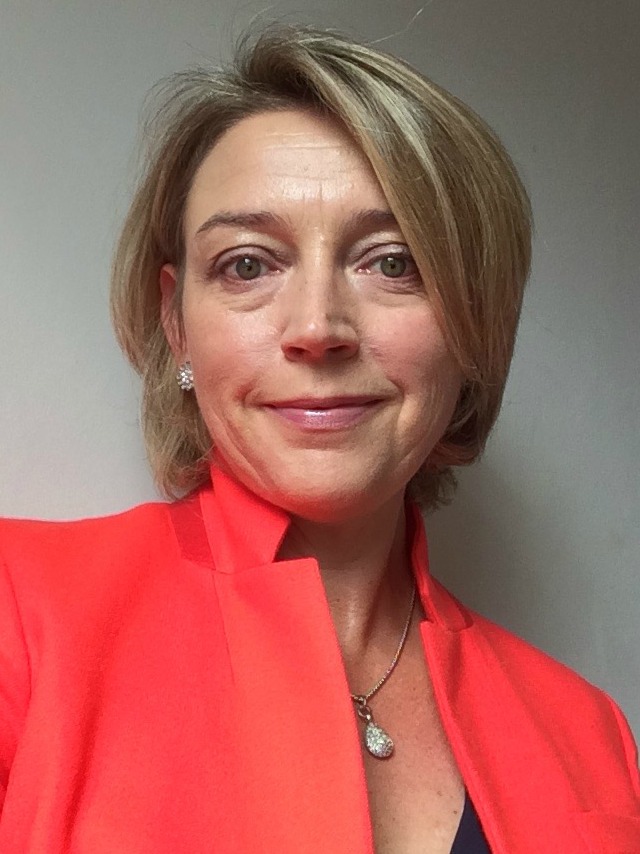 Melissa Talago is founder and Chief Firestarter at Campfire Communications. Over 20 years ago, Melissa started her career in public relations working on some of the world's biggest tech brands like IBM and Microsoft. Originally South African, her career took her to Boston, New York and London. But when her first son arrived 13 years ago, she became self-employed. She set up her own PR business focused on the parenting sector. Despite having no contacts or experience in this consumer space, she went on to win industry awards for the results she got for her clients. After selling her business as a going concern and relocating to York, she set up Campfire Communications helping small business owners and solopreneurs to tell their stories more effectively. She helps them get clarity on what they want their business to be and where they want to take it. Next she writes their web copy – and any other materials they need – to effectively tell their story. She offers on-on-one marketing coaching and she teaches people how to get in the press with her Publicity for Solopreneurs course. If you need someone to help bring your brand story to life, you need to chat to Melissa. P.S. In her spare time, Melissa is the founder of Glamoraks, a group for women around the world who love walking - visit Glamoraks: http://www.glamoraks.com
---
The Workshop
How to get publicity for your business – effortlessly – even if you're just starting up
In February this year, I set up a walking group for women. It was nothing more than an idea. But it has since been featured in Top Sante magazine, Healthy magazine, the September issue of Good Housekeeping Magazine, BBC Radio York, and the Mutton Club. My Campfire business has been featured in Psychologies magazine, the Telegraph, the Guardian, Huffington Post, Talented Ladies Club, Yorkshire Post, Working Mums, Small Business Sisterhood, Mum to Millionaire, Vale Radio and others.
And I achieved all of that simply by doing a few simple things that took minimal effort. There are press opportunities available to small business owners every single day, if you just know where to look and how to respond to them. In this workshop I am going to show you – with step by step examples – how I did it and how you can do the same. You will leave and immediately see the opportunities available to you and you'll have a really good idea of what the press are after. It doesn't matter if you've been in business years or are just at the idea stage of your journey, you can use publicity to grow and appear much bigger than you are.
Think of this workshop as a campfire chat – relaxed, honest, friendly – and hopefully it will fire you up to get out there and start grabbing the headlines.
---
If you would like to find out more information about this FREE business workshop please contact Campfire Communications
http://www.campfirecommunications.co.uk
http://www.publicityforsolopreneurs.com
Facebook: https://www.facebook.com/campfirecommunications/
Twitter: https://twitter.com/melissatalago
LinkedIn: https://www.linkedin.com/in/melissatalago/

---
ABOUT THE YORKSHIRE BUSINESS FESTIVAL
Following on from the success of last year's South Yorkshire conference we are pleased to announce that the Yorkshire Business Festival celebrating women in business is being hosted in North Yorkshire at The Cedar Court Hotel, Harrogate on 13th September, 2017. Over 600 delegates are expected - Join us for a free day of networking, education and motivation. Delegates will have the opportunity to network and purchase products with over 60 exhibitors showcasing well-known brands and services. You can also register for 5 FREE business workshops being hosted throughout the day.
TICKET INFORMATION
Delegate Registration: Open from 10.00am until 3.30pm:
All business workshops are being hosted at The Yorkshire Business Festival. You must have a general conference admission ticket to gain entry to the event and separate tickets to your chosen business workshop. Business workshop sessions are FREE TO ATTEND. All business workshops must be pre-booked on Eventbrite or through our Yorkshire Ladies Links website prior to the conference, if you haven't booked a ticket you can still attend a session if we have availability, we just kindly ask you to wait for all delegates with tickets to be seated.
YORKSHIRE BUSINESS FESTIVAL general admission ticket link https://yorkshire-business-festival-harrogate.eventbrite.co.uk
EXHIBITORS
Exhibitor area: Open from 10.00am until 3.30pm
VENUE
The Cedar Court Hotel in Harrogate stands as the spa towns first purpose built hotel, dating back to 1671. Overlooking the famous 200 acre Stray, the magnificent hotel building is unique, and Grade II listed, with bags of character to complement the convenience of its prime North Yorkshire location. With all the modern facilities you'd expect of four star accommodation, yet all the charm and elegance you'd associate with a 17th century building, the hotel is perfect for family getaways, romantic retreats, conferences and events.
FREE internet available throughout the hotel
FREE Onsite parking
---
Contact Yorkshire Ladies Links:
Please email if you would like to receive information on exhibiting or sponsorship opportunities: events@yorkshireladieslinks.co.uk
or telephone our event organiser Melanie Malcolm on 07801 072222
To find out more about Yorkshire ladies Links Conferences and events please take a look at the Yorkshire Ladies Links website http://www.yorkshireladieslinks.co.uk/
Twitter @LadiesLinks https://twitter.com/LadiesLinks
Facebook www.facebook.com/yorkshireladieslinks
Linkedin www.linkedin.com/groups/Yorkshire-Ladies-Links-7447355

You can also find Yorkshire Ladies Links on Pinterest, Instagram and Google+