FREE BUSINESS WORKSHOP by Julie The Money Coach at The Yorkshire Business Festival

Wednesday, 13 September 2017 from 12:30 to 13:15 (BST)
Event Details
MYTH BUSTING and 5 STEPS TO FINANCIAL FREEDOM -The Stock Market doesn't have to be scary.
Join Julie The Money Coach for the third free business session of the day hosted at The Yorkshire Business Festival, Cedar Court Hotel, Harrogate.
Hosted by Julie R. Feuerborn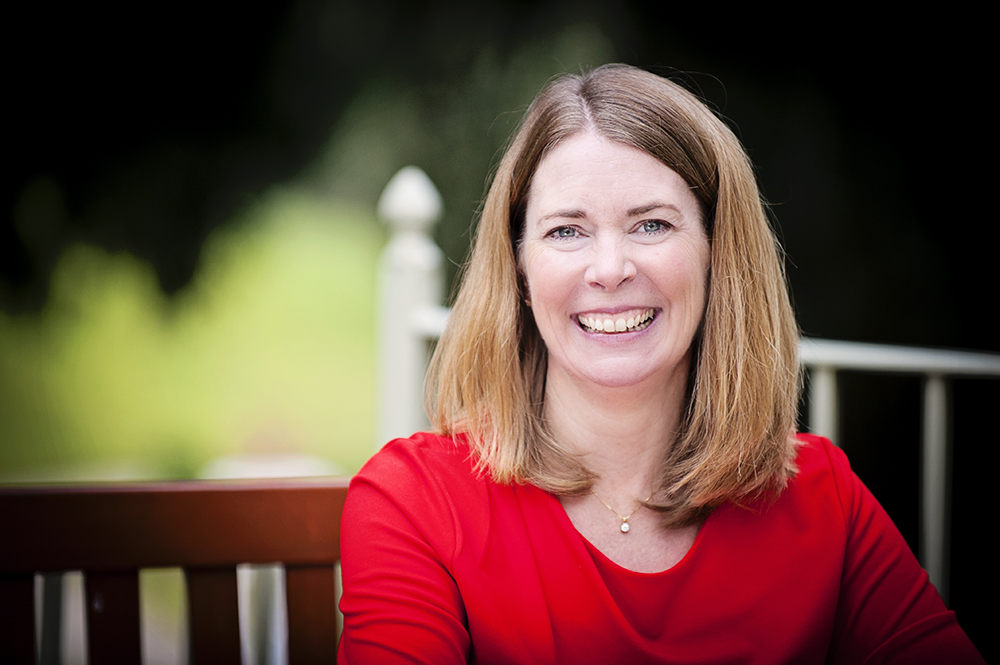 Julie Feuerborn, CFP© is Julie The Money Coach  the business she founded to empower women to take control of their financial destiny. 
Julie recognises how many women struggle with financial confidence simply through a lack of knowledge. Passionate about addressing this issue, Julie uses a mixture of education and mentoring to give women the tools needed to make financial decisions, from how to manage everyday money to long-term saving and investing, thus creating financial confidence and increased self-esteem. Julie loves it when a client understands the role money plays in her life because it creates peace of mind and because it adds a whole new level of possibilities for her clients to live the life they deserve.
Julie is a published author with 30 Days to Learn – Winning Money Mindset cards.  She works with women via live workshops, online courses and as VIP clients adapting to what each client needs at that time as she moves along on her financial journey.  Julie's goals is for each her clients to achieve financial freedom.
Julie has followed her dream, and since 1994 she has divided her time between Colorado and the UK with her husband and their four children.  Julie currently lives in rural England where she enjoys going for long walks and watching the sheep in the fields.  Her other passions include international travel, reading, yoga, meditation, hiking and camping.
BSc with honors – Finance – University of Illinois at Urbana-Champaign
---
The Workshop
MYTH BUSTING and 5 STEPS TO FINANCIAL FREEDOM - The Stock Market doesn't have to be scary.
This workshop will dispel the top 10 myths surrounding investing in stocks and shares. You will learn basic investing vocabulary and foundation principles of investing in the stock market. Take the first steps to understand why the stock market is the place to get your money working for you. Financial freedom is the goal and knowledge is the tool.
Guaranteed to not be a boring "blue suit" type of lecture!  Simple language…no jargon! Taught by a woman who has achieved financial freedom using these steps.
You will learn:
• The truth about investing in the stock market.
• 5 simple steps to investing. It's not complicated!
• Why investing is the most powerful force in the universe.
• End the overwhelm surrounding stocks and shares and pensions

---
If you would like to find out more information about this FREE business workshop please contact Julie The Money Coach at: www.juliethemoneycoach.com
Facebook: https://www.facebook.com/JulieTheMoneyCoach/
Twitter: https://twitter.com/JulieMoneyCoach
LinkedIn: https://www.linkedin.com/in/juliethemoneycoach
---
ABOUT THE YORKSHIRE BUSINESS FESTIVAL
Following on from the success of last year's South Yorkshire conference we are pleased to announce that the Yorkshire Business Festival celebrating women in business is being hosted in North Yorkshire at The Cedar Court Hotel, Harrogate on 13th September, 2017. Over 600 delegates are expected - Join us for a free day of networking, education and motivation. Delegates will have the opportunity to network and purchase products with over 60 exhibitors showcasing well-known brands and services. You can also register for 5 FREE business workshops being hosted throughout the day. 
TICKET INFORMATION 
Delegate Registration: Open from 10.00am until 3.30pm: 
All business workshops are being hosted at The Yorkshire Business Festival. You must have a general conference admission ticket to gain entry to the event and separate tickets to your chosen business workshop. Business workshop sessions are FREE TO ATTEND. All business workshops must be pre-booked on Eventbrite or through our Yorkshire Ladies Links website prior to the conference, if you haven't booked a ticket you can still attend a session if we have availability, we just kindly ask you to wait for all delegates with tickets to be seated.
YORKSHIRE BUSINESS FESTIVAL general admission ticket link https://yorkshire-business-festival-harrogate.eventbrite.co.uk
EXHIBITORS 
Exhibitor area: Open from 10.00am until 3.30pm 
VENUE
The Cedar Court Hotel in Harrogate stands as the spa towns first purpose built hotel, dating back to 1671. Overlooking the famous 200 acre Stray, the magnificent hotel building is unique, and Grade II listed, with bags of character to complement the convenience of its prime North Yorkshire location. With all the modern facilities you'd expect of four star accommodation, yet all the charm and elegance you'd associate with a 17th century building, the hotel is perfect for family getaways, romantic retreats, conferences and events.
FREE internet available throughout the hotel
FREE Onsite parking
---
Contact Yorkshire Ladies Links:
Please email if you would like to receive information on exhibiting or sponsorship opportunities: events@yorkshireladieslinks.co.uk
or telephone our event organiser Melanie Malcolm on 07801 072222
To find out more about Yorkshire ladies Links Conferences and events please take a look at the Yorkshire Ladies Links website http://www.yorkshireladieslinks.co.uk/
Twitter @LadiesLinks https://twitter.com/LadiesLinks
Facebook www.facebook.com/yorkshireladieslinks
Linkedin www.linkedin.com/groups/Yorkshire-Ladies-Links-7447355

You can also find Yorkshire Ladies Links on Pinterest, Instagram and Google+
When & Where

Cedar Court Hotel
Park Parade
HG1 5AH Harrogate
United Kingdom


Wednesday, 13 September 2017 from 12:30 to 13:15 (BST)
Add to my calendar
Organiser
Welcome to Yorkshire Ladies Links
Bringing together women to share & inspire...Yorkshire Ladies Links is a non membership women's networking organisation, supporting professional business women from all sectors both online and offline through networking conferences and events. We welcome professional women, working mums, startup business owners, or those who simply want to support local events and charities. 
Please join us at:
Be Inspired Conference, 8th March, 2018, Wetherby Racecourse, Wetherby, West Yorkshire.
Now taking stand bookings and sponsorship for all our events.
Like us on Facebook & join our Facebook group Yorkshire Ladies Links, follow on Twitter @ladieslinks, Join our LinkedIn group, follow on Pinterest, Instagram and Google+
Yorkshire Ladies Links is a trading division of Bespoke Networking Ltd