FREE BUSINESS WORKSHOP by Why Marketing at The Yorkshire Business Festival
Description
THIS WORKSHOP IS NOW FULLY BOOKED
Marketing With Meaning: It Starts With Why.
Join Why Marketing for the second free business session of the day hosted at The Yorkshire Business Festival, Cedar Court Hotel, Harrogate.
Hosted by Abi Pick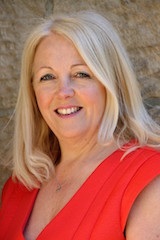 An accomplished marketer, sales leader and business developer, Managing Director Abi Pick founded Why Marketing with the aim of helping businesses to achieve sustainable growth through innovative marketing.
Having worked with businesses all over the world, Abi is passionate about giving her clients a personal approach, well aware of the fact that every business encompasses a unique set of ambitions and objectives.
An expert in strategic planning, Abi believes that every strong marketing plan starts with one important question: Why? By getting to the heart of her clients' needs and priorities, she's able to find the how that enables businesses to achieve their goals.
Guest Speaker Rick Armstrong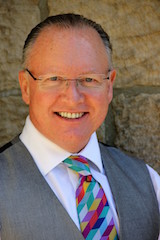 Non-Exec Director of Why Marketing, Rick Armstrong has an extensive global background in marketing, advertising, business consulting and motivational speaking. As Managing Director of Mentor Group, he's committed to helping clients achieve business growth and personal development, through tailored coaching and consulting.
Rick is also the Area Director for BNI West Yorkshire and North Yorkshire - the world's largest referral network with over 200,000 members worldwide. Why Marketing is proud to be a member of BNI.
---
THIS WORKSHOP IS NOW FULLY BOOKED
The Workshop
Marketing… Who needs it? What does it include? How does it help? Where do we start?
It always starts with why…
Over the past two years alone, we have worked with over 300 businesses, the common position amongst these clients has been - an understanding of the need to 'do marketing' - but a fear of not doing the right activities, the associated costs and time it takes. Frequently this is true when thinking about social media or embracing digital marketing activities. The jargon tied up with marketing speak can make anyone feel like it's a dark art.
Our marketing workshop is designed to allay your concerns, help you focus on what your business needs and demonstrate how to measure the return on any investment you make, be it monetary or your personal and corporate resources.
This session will cover;
Let's start with why?

Who am I talking to?

The foundations of success – getting the basics right

What considerations should I bear in mind when planning my online strategy?

Do I need a website – should I replace the website I already have?

SEO/PPC/Content Marketing/Digital Marketing… what does it all mean?

Let's talk social

Multi-channel marketing

Back to why….
Whether you are a brand-new business, or part of a marketing team looking for inspiration, register now for this event for which places are limited. We look forward to meeting you!
---
If you would like to find out more information about this FREE business workshop please contact WHY Marketing at: www.whymarketing.co.uk
Facebook: https://www.facebook.com/whymarketinguk

Twitter: https://twitter.com/whymarketinguk
LinkedIn: https://www.linkedin.com/company/why-marketing
---
ABOUT THE YORKSHIRE BUSINESS FESTIVAL
Following on from the success of last year's South Yorkshire conference we are pleased to announce that the Yorkshire Business Festival celebrating women in business is being hosted in North Yorkshire at The Cedar Court Hotel, Harrogate on 13th September, 2017. Over 600 delegates are expected - Join us for a free day of networking, education and motivation. Delegates will have the opportunity to network and purchase products with over 60 exhibitors showcasing well-known brands and services. You can also register for 5 FREE business workshops being hosted throughout the day.
TICKET INFORMATION
Delegate Registration: Open from 10.00am until 3.30pm:
All business workshops are being hosted at The Yorkshire Business Festival. You must have a general conference admission ticket to gain entry to the event and separate tickets to your chosen business workshop. Business workshop sessions are FREE TO ATTEND. All business workshops must be pre-booked on Eventbrite or through our Yorkshire Ladies Links website prior to the conference, if you haven't booked a ticket you can still attend a session if we have availability, we just kindly ask you to wait for all delegates with tickets to be seated.
YORKSHIRE BUSINESS FESTIVAL general admission ticket link https://yorkshire-business-festival-harrogate.eventbrite.co.uk
EXHIBITORS
Exhibitor area: Open from 10.00am until 3.30pm
VENUE
The Cedar Court Hotel in Harrogate stands as the spa towns first purpose built hotel, dating back to 1671. Overlooking the famous 200 acre Stray, the magnificent hotel building is unique, and Grade II listed, with bags of character to complement the convenience of its prime North Yorkshire location. With all the modern facilities you'd expect of four star accommodation, yet all the charm and elegance you'd associate with a 17th century building, the hotel is perfect for family getaways, romantic retreats, conferences and events.
FREE internet available throughout the hotel
FREE Onsite parking
---
Contact Yorkshire Ladies Links:
Please email if you would like to receive information on exhibiting or sponsorship opportunities: events@yorkshireladieslinks.co.uk
or telephone our event organiser Melanie Malcolm on 07801 072222
To find out more about Yorkshire ladies Links Conferences and events please take a look at the Yorkshire Ladies Links website http://www.yorkshireladieslinks.co.uk/
Twitter @LadiesLinks https://twitter.com/LadiesLinks
Facebook www.facebook.com/yorkshireladieslinks
Linkedin www.linkedin.com/groups/Yorkshire-Ladies-Links-7447355

You can also find Yorkshire Ladies Links on Pinterest, Instagram and Google+