Description
Roots Pod Academy is a community project started by Althea Blake. They support young people in Harlow, Essex + surrounding areas through interactive workshops and guest speakers.
We are excited about our second three-day workshop coming up this February 2018. We will have guest speakers hosting workshops on a variety of subjects including:
- How to start up a business
- Branding
- Digital Marketing
- Presenting & pitching
+ Interactive games
LOCATION:
Committee room 2a or 2b
The room is in the Gibberd Gallery (Mezzaine Level) in the right-hand corner.
Look out for our banners
For more information please do not hesitate to contact us and tell us your availability.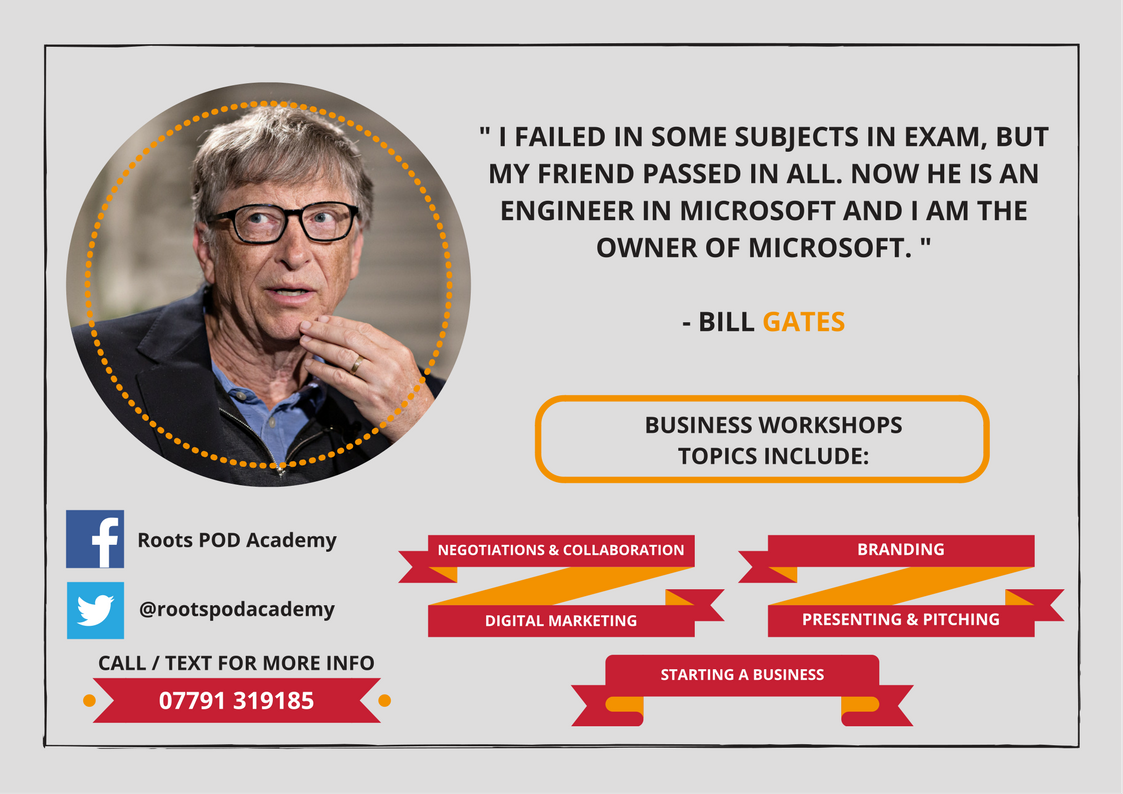 Empowering teenagers with the knowledge, skills, and experience to become successful business people is the aim.
"It takes a community to raise a child!" So, ROOTS POD Academy welcomes the support of business owners, professionals, qualified coaches and parents to assist young entrepreneurs.
* Ages 18 - 24 *