Sales Have Ended
Registrations are closed
Unfortunately the tickets have sold out for this event. Please add your name to the waiting list or get in touch with us by sending an email to contactus@gtscholars.org
Sales Have Ended
Registrations are closed
Unfortunately the tickets have sold out for this event. Please add your name to the waiting list or get in touch with us by sending an email to contactus@gtscholars.org
Description
Is your child aged between 11-18? Would you like to get impartial information about different careers? apprenticeships? university? Do you live in an inner or outer London borough?
The GT Scholars annual careers day will be running on Saturday 18th March aimed at giving young people a chance to meet graduates and young professionals from a range of careers. Parents are encouraged to attend.
We have a panel of professionals speaking on the day and you'll have a chance to ask questions about some of the careers that you may be considering.
You'll get impartial information about apprenticeships and university degrees.

Learn what it takes to get into a competitive career or university.

Find out about how to get into a career in finance, law, accounting, medicine, entrepreneurship and technology.

Meet some of scholars on the programme as well as the staff and volunteers that support the programme.
Here are some of the speakers that will be on the panel: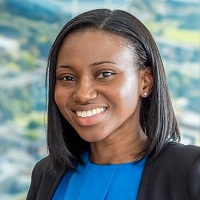 Temi - Temi has a Masters in Civil Engineering. She started her career as an engineer and did a short stint in investment banking before deciding to pursue a PGCE in Mathematics Education at the University of Cambridge. She taught in state and independent schools prior to setting up GT Scholars CIC, a not-for-profit social enterprise that helps young people get excellent grades at school, get into top universities and enter competitive careers. Temi writes and speaks about growth mindset and she is passionate about social mobility and educational equality. Having grown up in a single-parent household in council housing in South London, she has a personal interest in seeing more young people from lower income homes get into top universities and higher income careers.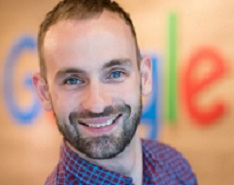 Tony - Tony has worked in a variety of roles across a diverse range of sectors: he has taught in schools, led teams and projects in a charity (PeacePlayers International), and has worked in advertising, people development, and recruitment in a technology company (Google). Tony has also spent time living in Sweden, New York, Singapore, Dublin, and now London. Tony is passionate about basketball - he has competed for the Northern Ireland Universities team and he has also coached a semi-professional women's team in Sweden's top league.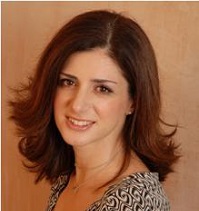 Doulla - Doulla went to an all-girls comprehensive school in North London and was their first student in 10 years to go to Oxbridge when she went to Cambridge to do a Geography BA degree. After graduation, she moved into a graduate internship at an insurance company in Surrey, before moving into another graduate scheme with an JPMorgan. She moved into another global investment bank, where she was a Chief of Staff for their global Equity Derivative Operations. Doulla was a volunteer "Games Maker" at the Olympic Games and then transitioned into the public sector and has worked with a London Local Authority, to help them implement new systems and online technologies that could be used in their schools and libraries. She now works across both local government health and charities.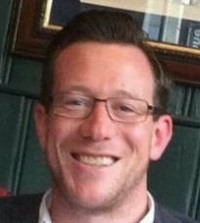 Mark - Mark comes from a working-class background, and he did reasonably well at school and college but his results were not outstanding as he did not work as hard as he could have done. After dropping out of his first degree in Accounting, he tried a variety of roles, before enrolling on a Foundation Degree in Business with the Open University. He enjoyed that so much that he decided to continue his studies with some study in the area of law. When he started studying law, it was almost like a "lightbulb moment" when he discovered what he wanted to do, and since then he has worked harder than ever to achieve his goal of becoming a solicitor in the city.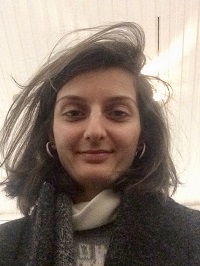 Rea - Rea was born and raised in SW London, before heading up to Warwick University to study maths. In her third year at university, Rea studied abroad in Paris for the year, and completed a summer internship in finance during the holidays before her final year began. Upon graduating, Rea went back to the investment bank where she completed my internship, and she has been working there ever since. Her main interests are reading (she likes to read about anything and everything!) and music - both listening and playing.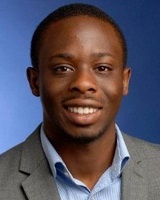 Tolu - Tolu has gained project management expertise from his time working for companies such as SapientNitro, Accenture Interactive and KPMG. Having served as a project manager in said firms, he is committed to delivery and execution with a fervent passion for job creation and digital. His unorthodox journey of landing his career has inspired him to make the process easier for the emerging generation through his commitment to mentorship and setting up various social enterprises.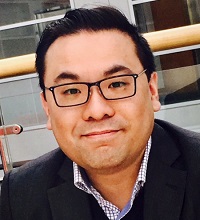 Jason - Jason's parents were refugees from the Vietnam War, he was raised in a strict family and lived in poverty for most of of his life. Jason briefly attended university before deciding to drop out and start his professional life earlier. He worked his way through several temp jobs before becoming an administrator in the NHS. He now works at NHS England, at the headquarters of the Department of Health, holding CEOs, Directors and major leaders in healthcare and education accountable to the taxpayer as a Senior Contract Manager. Jason now lives in Croydon, and has spent the last 3 years dedicated to promoting equality and fighting social injustice at his place of work and at home in his local community.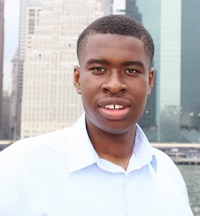 Ivan - Ivan is a 3rd-year medical student at UCL, which currently stands as the 9th best medical school in the world. His focus of study this year has been in Global health, looking at topics from behaviour change to anthropology. Ivan grew up in South London, from parents who migrated to the UK from Sierra Leone. Beyond this, Ivan has found two start-ups one in the education space and the other in wellness technology. To date, one of his achievements was becoming one of the youngest people in the UK to be named of the Top 10 black students in the UK at 19. His ambition now is to complete surgical training and co-found a world leading consumer health tech company.
Lunch will be provided. Please let us know if you have any special dietary requirements.
Please note that there will be photography at this event.
There are a limited amount of tickets available for this event and tickets are on a first come, first served basis.
****You may still be able to get tickets by adding yourself to the waitlist and you'll be informed if/when a ticket becomes available.****