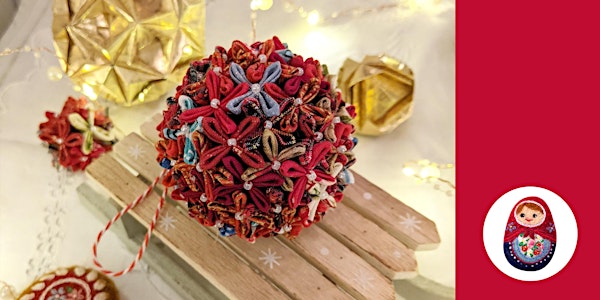 Free Christmas Decorations Craft Party - using fabric scraps
Its been a rubbish year. So my gift to everyone is a free online craft party that you can do with textile scraps you already have at home.
About this event
International times for this craft party Saturday 19th December 2020
•1600 4pm GMT / UTC (UK time)
• 1100 11am EDT
• 0800 8am PDT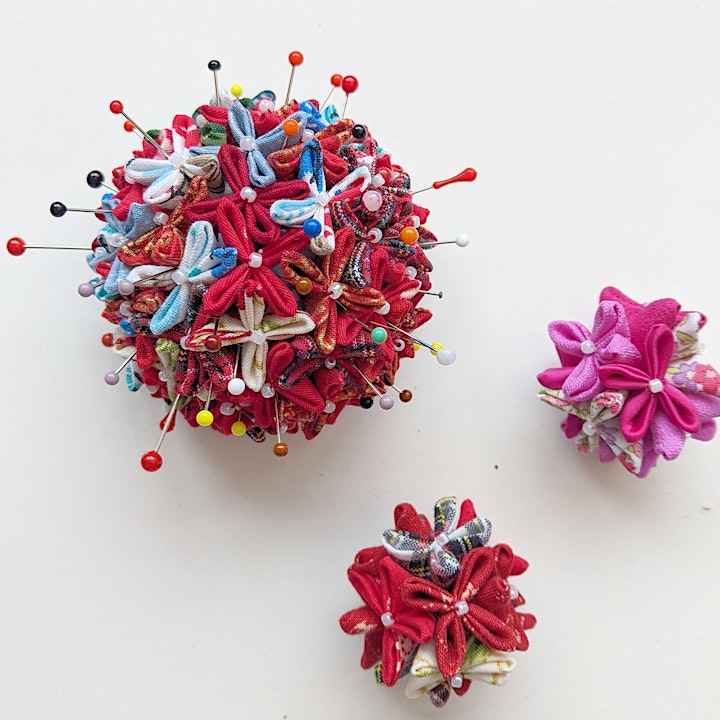 This activity can be done with materials you already have at home.
Materials needed
Fabric scraps cut into 3 inch squares
Scissors
Needle & thread
Ruler
Pins
Ribbon, string or thread to make a hanging loop
If you want to make a BIG ornament
Tinfoil to make a ball with.
Glue gun
Optional materials
Beads, buttons, bells or other decorative bits.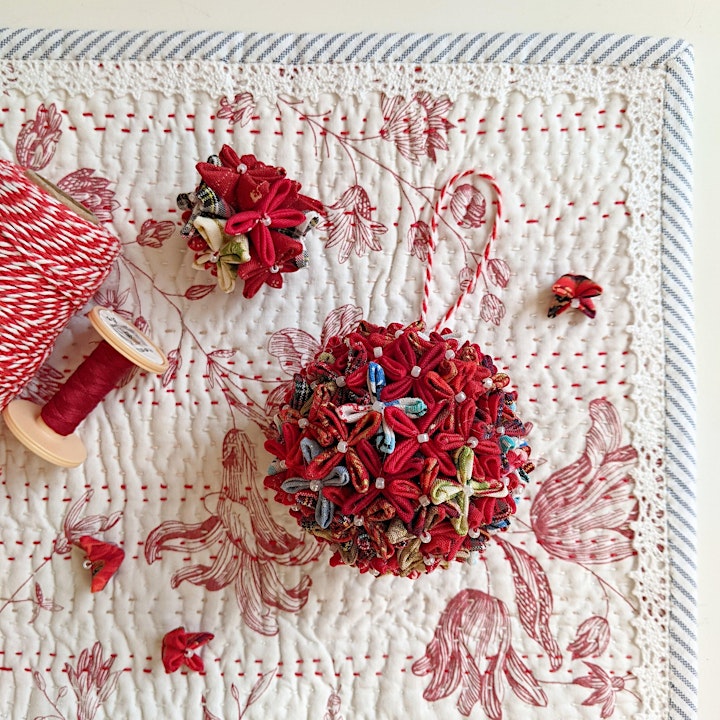 This is a fun and friendly online event led by Jessica Corlett - long time experienced crafty workshop host.
FREE Event
There are no ticket prices because...
... many of us can not be with all our loved ones this year. So this is my gift to you to spread some fun and joy this winter. Please invite any friends that you can not be with this Christmas who love to be creative. And lets all have some crafty good times together.
I was making these ornaments using traditional Japanese tsurushibina and kanzashi techniques when someone pointed out that my bauble looked like ..... you've guessed it.... Covid-19. I promise you this was a complete accident.
Well there is no way I can charge tickets for a 'covid christmas tree ornament' activity. So this is a free event. I hope your finished bauble acts as a future momento of Christmas 2020 when we couldn't all be together.
* if you don't want it to look like a virus (which would be understandable) I suggest making it in green or gold or some colour that isnt red.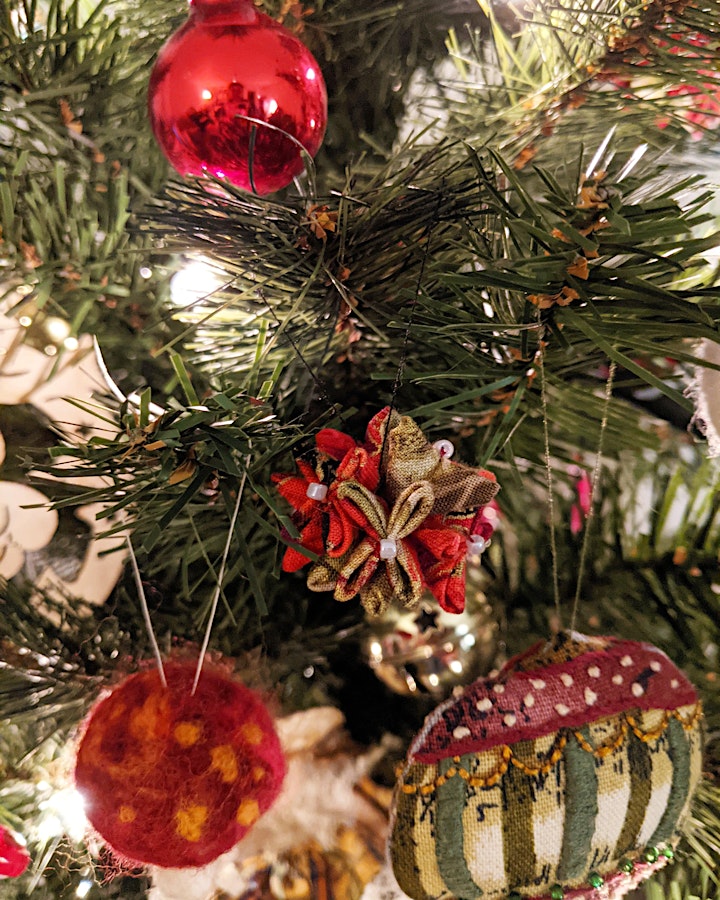 Difficulty Level:
If you can do basic hand stitching you can do this activity. Beginner crafters welcome.
If you have a child that would also like to join in they are very welcome and should be accompanied by an adult.
Japanese Crafts
I mentioned before that this craft uses traditional Japanese techniques. Its a bit like origami with fabric. I'll tell you lots more about this in the workshop, along with other ideas for things you can make using the techniques we will learn.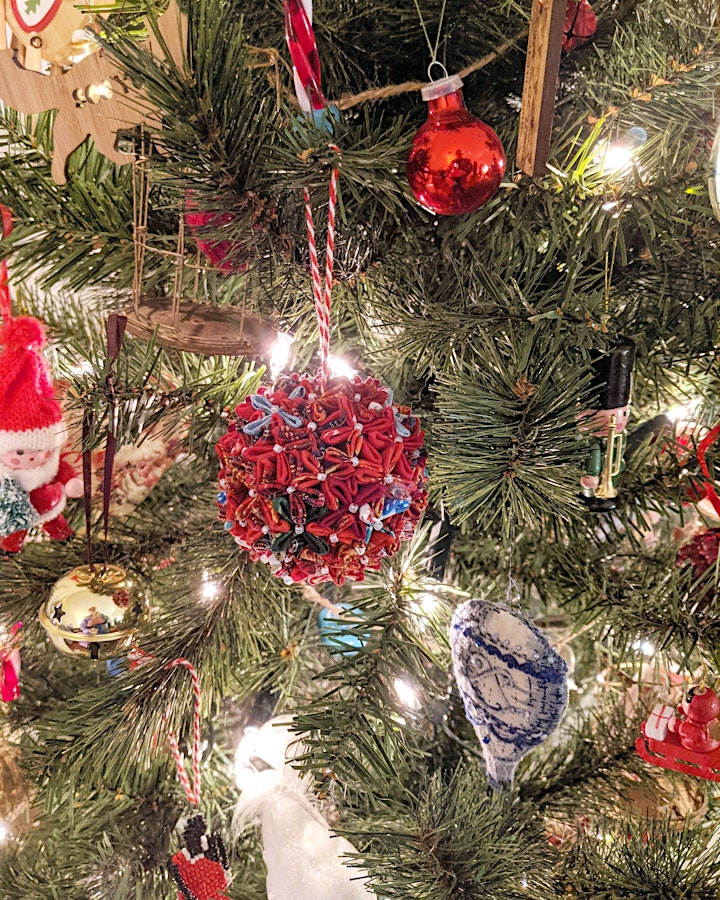 The Teacher:
Jessica Corlett is a full time professional Arts & Events Coordinator based in London, UK. She has worked in film and television for the likes of Disney, Warner Bros and the BBC as well as for theatre and the UK fashion industry. Her specialism is textile and fashion workshops and events with historical and cute concepts. She manages her small business Flapjac Fashion-craft Events.
Jessica also runs the Otome Sewing Bee which is a J-fashion and pretty vintage crafts and dressmaking club.
Feel free to drop her a message if you have any questions about this event.