Event Information
Location
The Liquor Rooms
Wellington Quay
D2 Dublin
Ireland
Description
The Twisted Comedy menu is :
Standup Comedy with Maxine Jones, Lisa Casey, Gary Lynch, Donal Vaughan, Rob Coyle !!!!
Screenings of series, comedy sketches and cocktails (Not included:))
Maxine Jones is taking her fourth show to Edinburgh. She is in this year's BBC Radio Comedy Awards and features in RTÉ's Comedy Showcase. 'Outstandingly funny' entertainment.ie 'Top ten feminist fatales' Chortle
Lisa is one of the most unique and fastest rising new comedians on the scene. She has supported David McSavage in his Irish tour of "McSavage Dreams of Murder." Winner of the HardyHar comedy competition 2015. Budweiser dream job finalist 2015 "Mischievous" -Tommy Tiernan "So weird she makes me feel normal. Very funny." -David McSavage "With clever punch lines, silly impressions and musical whimsy all to her name, Lisa has what it takes to make you laugh. A worthy champion of our stage!" -Hardy Har Comedy Club
Gary Lynch : Ireland's Leading Mid-Life Crisis Comedian. Regularly performs at the top clubs in Ireland, UK and Scandinavia. Holds the Edinburgh Fringe record for 114 appearances in 25 days. 'Fantastic - Weaves Every Comic Thread' - Broadway Baby.
Donal Vaughan is an award winning, Dublin-based comedian who has been performing for 3 years and gigs all over the UK and Ireland. He also regularly travels around the Isles performing his unique comedy science talks and shows.
Some of his accolades:
Winner – 2014 Tedfest 'Toilet Duck' Comedy Award
Runner up – 2014 Show Me the Funny Competition
Runner up – 2013 Capital Comedy Club New Comedian of the Year
Finalist – 2013 Leicester Square Theatre New Comedian of the Year
Festivals :
Edinburgh Fringe Festival
Belfast Bellylaughs Festival
Glasgow International Comedy Festival
Forbidden Fruit Festival
Galway Comedy Festival
"Donal Vaughan owned the stage with his sharp, punchy lines that never failed to hit home" entertainment.ie
Comedian, Actor, Renaissance man in training, Philosopher, Husband, Porn Enthusiast and Superstitious Atheist. Bob Coyle is not like anyone else. Bob has been performing stand up for five years all over Ireland and the U.K. You can catch him every Saturday until the end of June doing his solo show "Being Wrong is Right" which is a mixture of comedy and philosophy - (philomedy or comosophy) it's a very seriously sexy show. Open minds only please.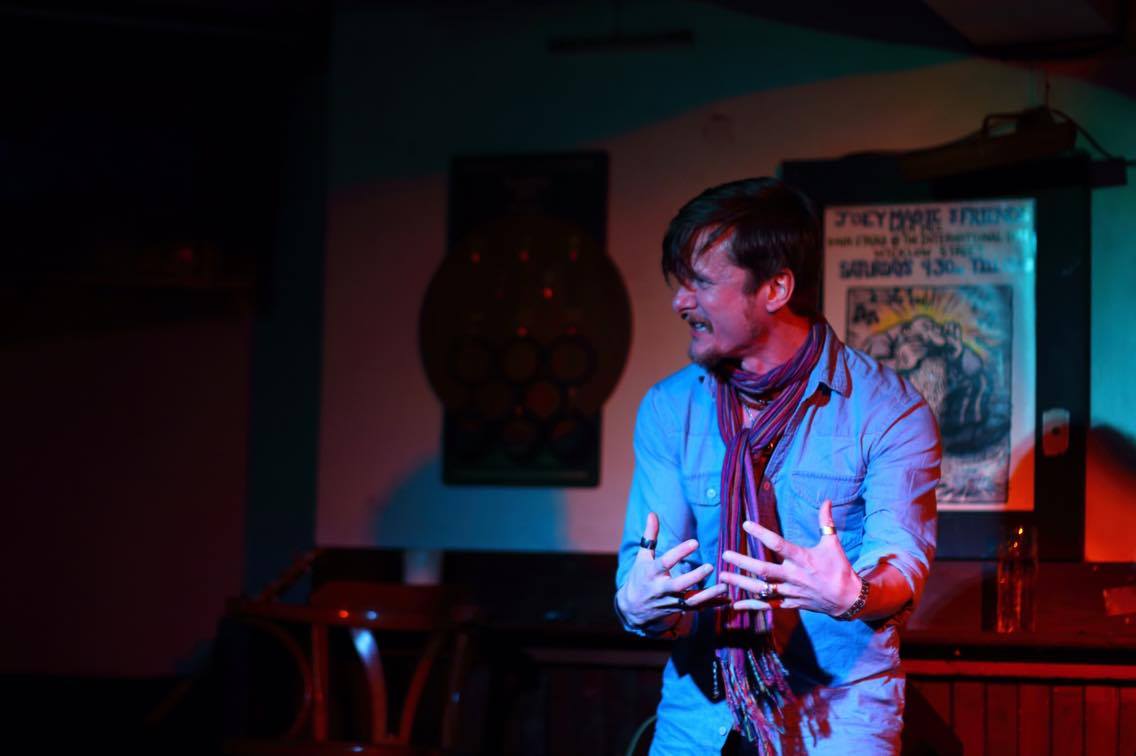 Date and time
Location
The Liquor Rooms
Wellington Quay
D2 Dublin
Ireland