FREE CONCERT: 'Songs Of The Light' - Preview the performance coming to Sali...
Description
This December, we'll be installing 'The Light', a giant illuminated globe in Salisbury Cathedral. To launch the art installation, we'll be performing an immersive concert of pop and choral music called Songs Of The Light.
Ahead of the performance, we're putting on an open rehearsal of the music and projections. It's a completely free event and we'd love to showcase our plans for the project in Salisbury.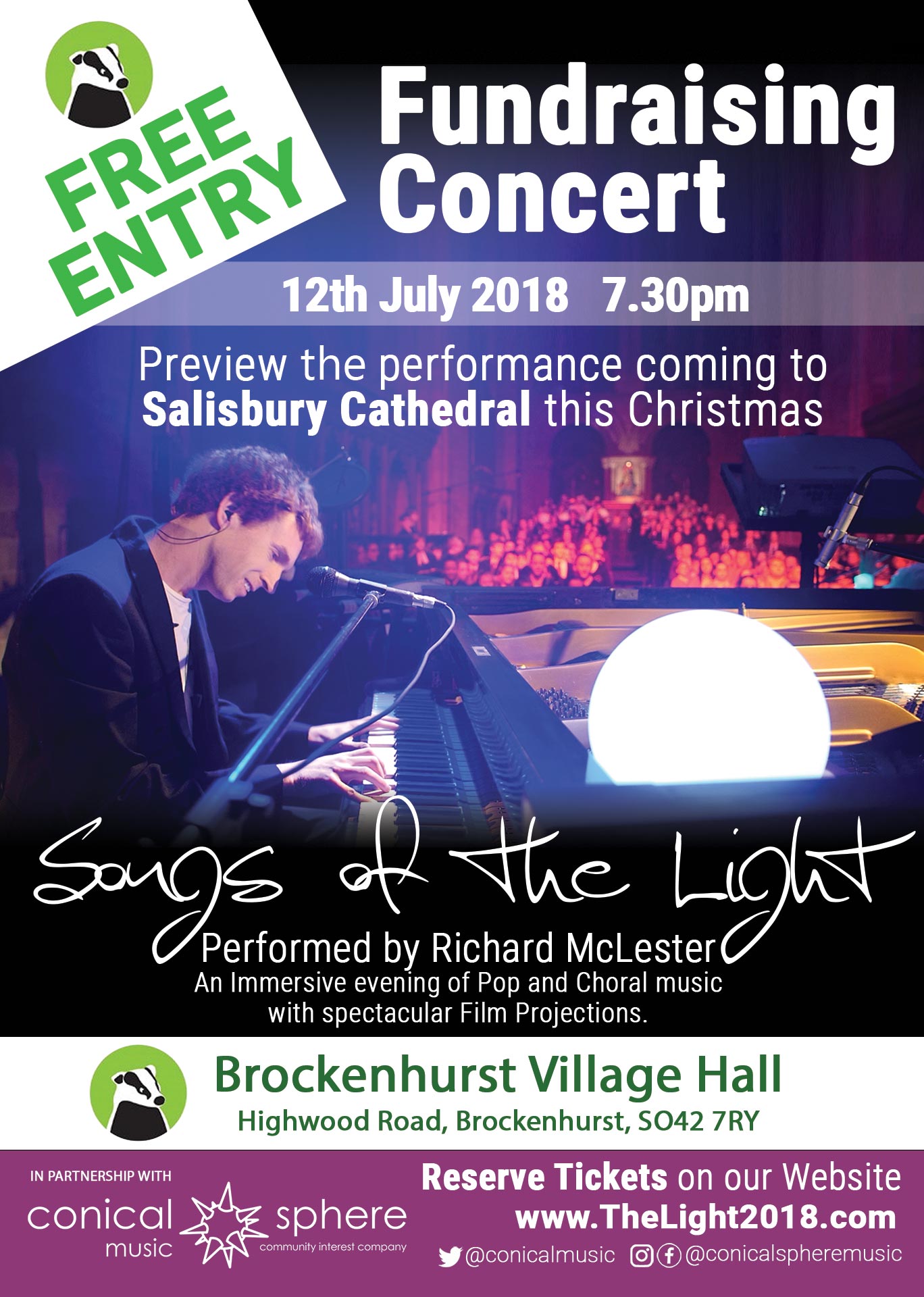 Venue
Brockenhurst Village Hall is a large community building with a large stage and full disabled access. Free WiFi is available for all our users.

Address: Highwood Road, Brockenhurst SO42 7RY
Phone: 01590 622580
Website: http://brockenhurstvillage.org.uk
There will be a retiring collection - all donations will be gratefully received. Any funds raised will be going towards supporting the work of Conical Sphere Music Community Interest Company and their community work with The Light in 2018.
--
ABOUT THE PROJECT - SALISBURY CATHEDRAL
The Light is an art installation coming to Salisbury Cathedral this Christmas. A huge illuminated globe designed by artist Richard McLester and built by students from Poole, Dorset.
This has involved building a giant lightbulb with over 80 metres of LEDs, a suspended projector system that allows for wireless 360deg projections from inside the globe, as well as the globe itself.
THE LAUNCH EVENT- Wednesday 5th December 2018
To launch the globe, we'll be putting on an immersive evening of music and light on Wednesday 5th December 2018, involving a choir of 150 singers performing Songs Of The Light with Richard.

During the performance we'll also be projecting film clips exploring what Light means to people. These Stories Of The Light are very moving journeys & memories, and naturally explore issues surrounding our mental health.
About Conical Sphere Music
The event is hosted by Conical Sphere Music CIC (Community Interest Company). We are a not-for-profit organisation based in Poole, Dorset. For more information, please visit our website: https://music.conicalsphere.com.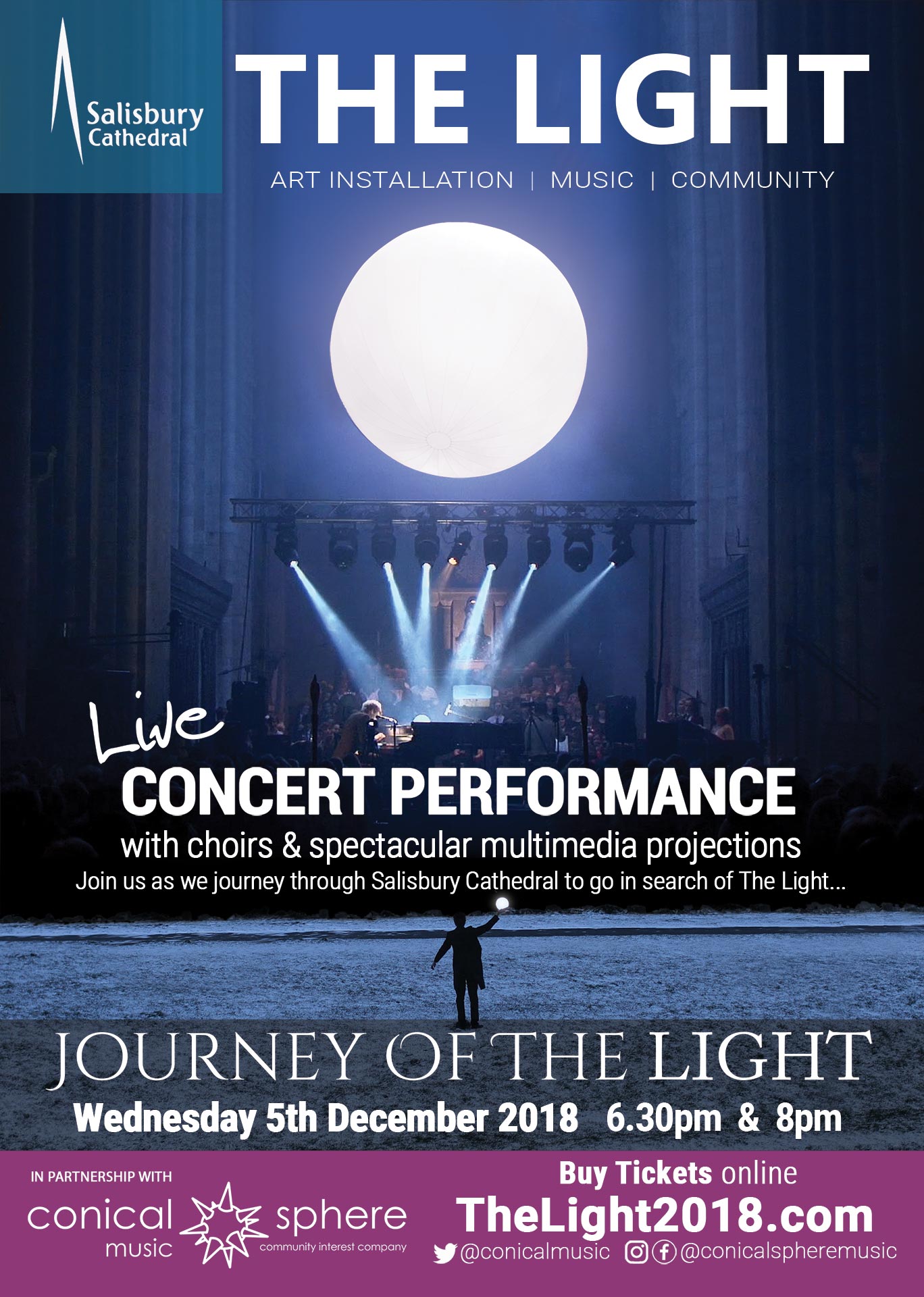 Organiser of FREE CONCERT: 'Songs Of The Light' - Preview the performance coming to Salisbury Cathedral this Christmas
We highlight artists, stories & locations through live music.
Over lockdown, we have been live-streaming music performances from unique locations. As lockdown eases, we'll be continuing with live events from some of the coolest places we can find...
We hope you can join us in person or online!
-
Facebook: https://www.facebook.com/onecityonelight
YouTube: https://www.youtube.com/onecityonelight
Twitch: https://www.twitch.tv/onecityonelight
Instagram: https://www.instagram.com/onecityonelight/