FREE CONFERENCE: Art of Happiness Series : The Mysteries of Shambhala

Saturday, 17 June 2017 from 19:00 to 20:30 (BST)
Event Details
According to the legends, Shambhala is believed to be an amazing place where all the inhabitants are enlightened, a land where only the pure of heart live, a place of light - where love, happiness and wisdom reigns and where suffering, poverty or old age does not exist. It is also referred to as a mythical paradise spoken of in ancient texts, including the Kalachakra Tantra. As with several concepts in the Kalachakra, the idea of Shambhala is said to have external, internal or alternative meanings. Irrespective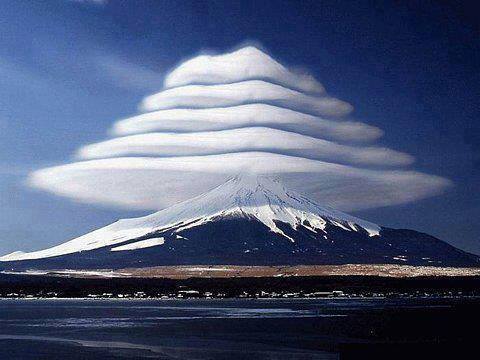 of these, the essential and remarkable message of Shambhala is that spiritual supreme realization, ultimate spiritual liberation, is not an abstract, untouched goal but it can be reached through sincere aspiration and spiritual effort sustained right here and now. Shambhala can be considered a spiritual Sun around which the entire planetary wisdom is gravitating: the greatest religions, the greatest spiritual traditions, the esoteric divinely inspired currents, all authentic spiritual schools and paths are inspired by Shambhala. From this perspective Shambhala represents the Spiritual Centre of our planet. The lecture will contain spiritual testimonies and will include a short meditation that is relevant to its content.
Do you have questions about FREE CONFERENCE: Art of Happiness Series : The Mysteries of Shambhala?
Contact Irina E Childs
When & Where

Weybridge Library Hall, Elmbridge Museum Entrance
Church Street
Weybridge
KT13 8DE Surrey
United Kingdom


Saturday, 17 June 2017 from 19:00 to 20:30 (BST)
Add to my calendar
Organiser
About the presenter: Irina E Childs has stared yoga in 1992 in Bucharest and continued her yoga studies in London. 
Irina has started teaching yoga in London, during spring of 1999. In 2008, following 2 years of further specialization she acquired the Teacher diploma from the ATMAN. During 2008-2009 she coordinated yoga teacher training groups on behalf of ATMAN Federation in London, and has held various yoga classes as well as individual one to one lessons. Irina was one of the Founders of Natha Yoga Therapy Center - first centre of its kind that opened in Denmark, in August 2009. Whilst in Copenhagen Irina has held business yoga classes at Microsoft for the R&D department and at the Municipal Hospital for doctors and nurses. Over the past 4 years, Irina has continued to practice, teach and also publish in the field of Yoga, her recent articles being available in ASANA - the International Yoga Journal, http://www.asanajournal.com/
Irina specialised in Integral Yoga a yoga method comprising of Hatha Yoga, Laya Yoga, Pranayama, Tantra Yoga, Jnana Yoga, Karma Yoga, Bhakti Yoga, Kundalini Yoga, Yoga Nidra, Maha Vidya Yoga and Bhakti Yoga, Irina is also an experienced practitioner of Yoga Therapy and a self transformation practitioner registered with ATMAN and Tara Yoga Centre. 
All ATMAN Teachers have a minimum of 5 years yoga training completed with a year of scientifical research in the field of yoga and modern sciences, they are also subject to vetting and yearly approval based on their performance and self transformational power - making this school both unique and alive.
The International Federation of Yoga and Meditation – ATMAN is a non-profit organization. We believe in the unity between science and spirituality and we consider that yoga is a spiritual science which provides the methods to realize this Unity inside us and also in the outer world.
Tara Yoga Centre is a registered charity that aims to promote and reveal the yoga science and methodology in its traditional forms, teaching not just physical techniques, but including the essential and fundamental theoretical principles behind the yoga system. As one understands more fully how and why yoga works – yoga then becomes a valuable daily tool to be used for the complete transformation on all levels of the human being.
FREE CONFERENCE: Art of Happiness Series : The Mysteries of Shambhala