Description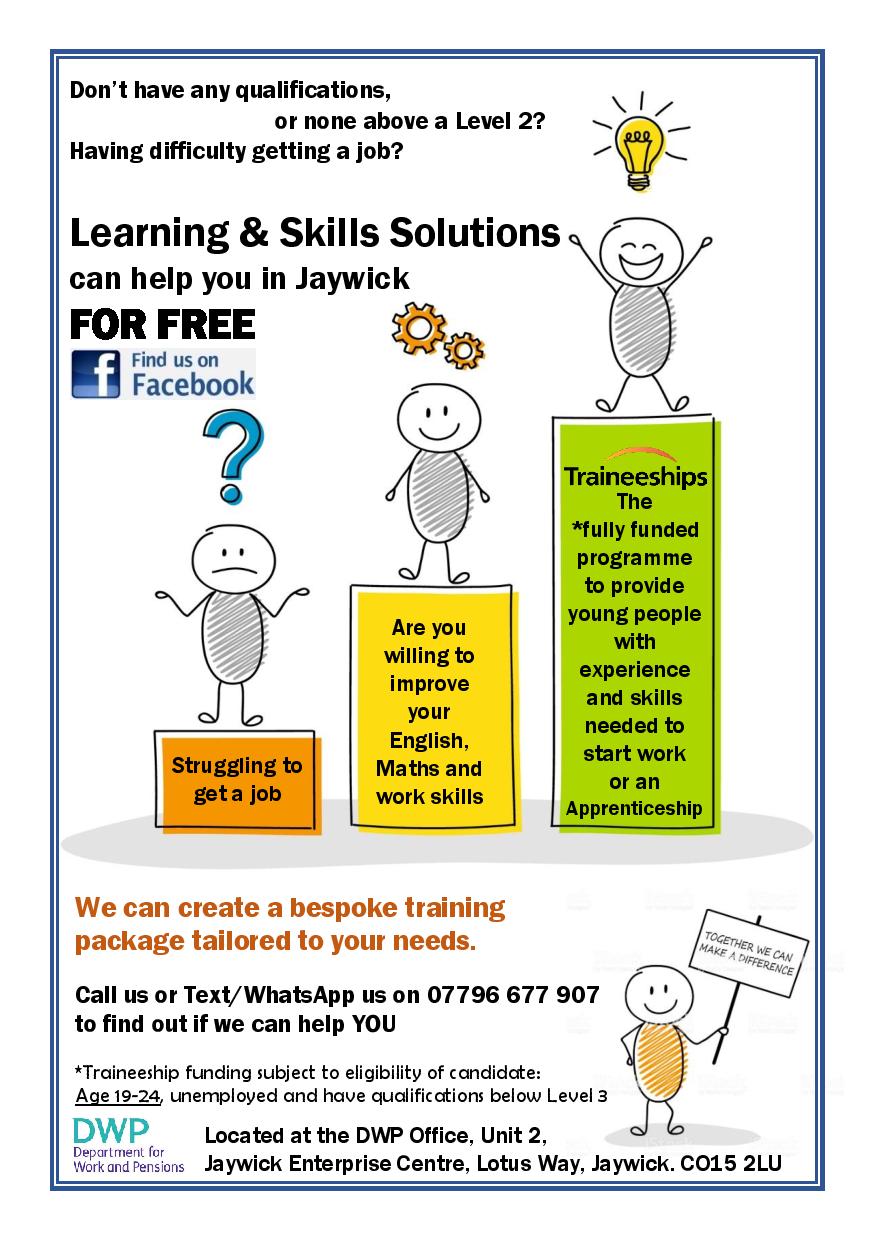 We are at Jaywick Enterprise Centre every Thursday morning.
TRAINEESHIPS are a great way to get your skills up to date and get ready to start work - for FREE
The course dates listed on EventBrite are for the information/induction sessions. Times and dates of attendance will be agreed with you at the first meeting.
Or pop in for a chat to see how we can help!