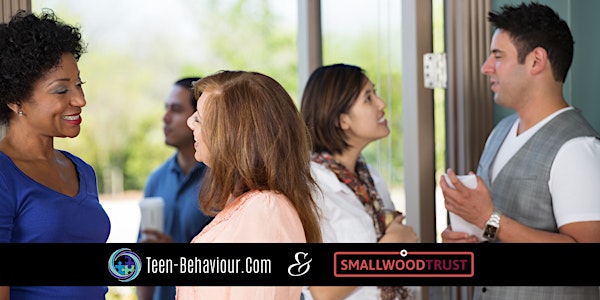 FREE CPD - LINE MANAGEMENT 'Create a Working-Parent Culture of 'BELONGING'
Location
The Ingenuity Centre
The University of Nottingham
Triumph Road
Nottingham
NG7 2TU
United Kingdom
How hard are teenagers hitting employee productivity? It makes good business sense to support your working parents who have older children.
About this event
How does teen-behaviour impact on your bottom line?
Well, 40% of parents dip in their own mental health as their first child hits adolescence.
What most organisations are unaware of is how this impacts on the productivity, absenteeism and retention rates of their employees.
Help your working parents achieve work-life balance
If you are part of senior leadership or are in a line management position then this FREE CPD course will ensure that you are equipped to begin effectively supporting your working parents who have adolescent children aged between 9-19yrs.
Feel free to cascade information about this event throughout your organisation.
Please check T&Cs below.
COURSE OUTCOMES
Understand the issues that your employees face when raising adolescent aged children aged 9-19yrs
Calculate the financial impact that negative adolescent behaviour has on your business or organisation
Learn how you can identify issues and empower your working-parents to take positive steps at home.
Design your first small step to policy change and add 'Belonging' to your Equality, Diversity & Inclusion workplace initiative.
All attendees who complete the course will gain 'The Connectedness Approach' certification.
TERMS & CONDITIONS
This course has been kindly sponsored by The Smallwood Trust in conjunction with Teen-Behaviour.Com.
The Smallwood Trust is a charity with aims to help women to overcome financial difficulties and improve their social and emotional well-being.
Teen-Behaviour.Com supports working parents to address the challenges of raising adolescent-aged children.
This course is open to those who manage departments that employ 50% or more women.
Of those women, 50% or more must fall at or below an income of £16,500 per year.
NB: If are unable to attend after your place has been confirmed and you fail to give 7 days notice, your organisation will be subject to the full cost of this course which is £270.00 per person.
You can change the named person who attends from your organisation. Please give notice of this.
A booking form will be sent for you to complete before your seat is held.
We welcome a conversation. If you have any questions about the course please contact:
anika@teen-behaviour.com