Location
Hygge - Community Store & Cafe Rotherham
18 High Street
Rotherham
S60 1PP
United Kingdom
Join us for an hour of creativity, we'll connect, create and celebrate Rotherham!
About this event
What to expect?
This workshop is part of the Challenge Rotherham programme, part of journey to Children's Capital of Culture 2025.
What is it: A fun and relaxed creative workshop. In this workshop we'll explore what creativity means to each of us. We'll connect through creative activities and collaborate on challenges to be part of the programme.
Where is it: Hygge - Community Store & Cafe Rotherham, 18 High St, Rotherham S60 1PP
When is it: Friday 15th July 1pm - 2pm (GMT)
Who is it for: Anyone aged 15 - 25 years old
What to bring: Yourself!
Capacity: There is a maximum capacity of 12 participants, so the event will run on a first come, first served basis via this Eventbrite sign up.
The workshop will be facilitated by Young Producer, Eleanor.
What is Challenge Rotherham?
Every Monday a new creative challenge is shared, for you to do on your own, or with the people around you. A creative challenge is a playful and accessible prompt to inspire creative action. An opportunity to try something new or learn more about the people and places around you.
All of the challenge ideas in the programme are designed by children and young people in Rotherham. Although the challenges are for everyone to take part in, no matter who you are or how old you are!
Check out previous challenges here.
Read more about the Children's Capital of Culture here.
Sign up to receive a creative challenge every Monday here.
Join us and inspire creativity across the Rotherham and beyond!
Accessibility
The venue, Hygge, is wheelchair accessible. The workshop room is located on the ground floor, with access to a disabled toilet and baby changing facilities.
There may be further accessibility considerations we have not included. If so, please let us know, and we would be happy to make arrangements for any requests. Contact: yashoda@64millionartists.com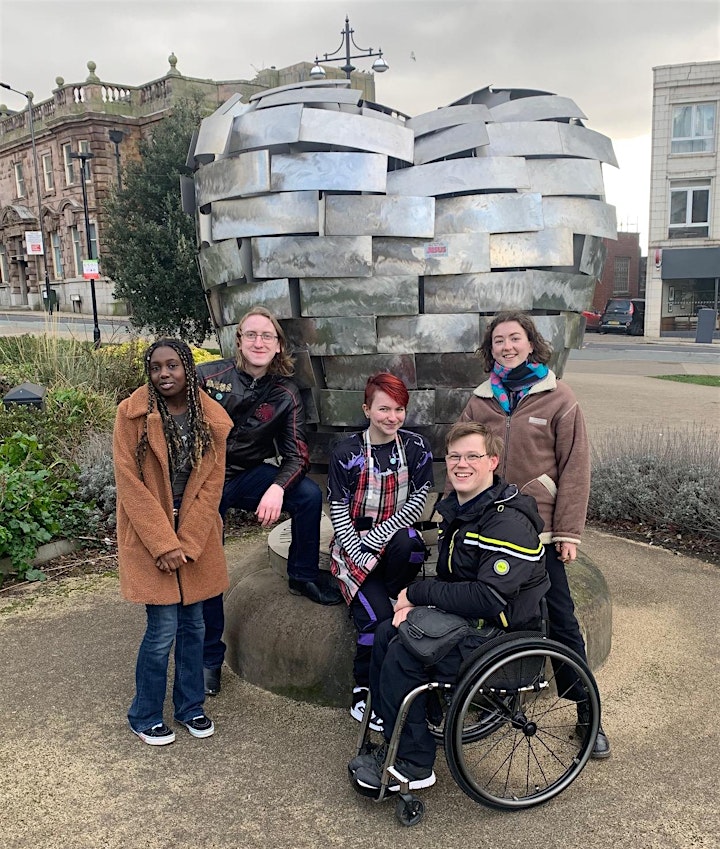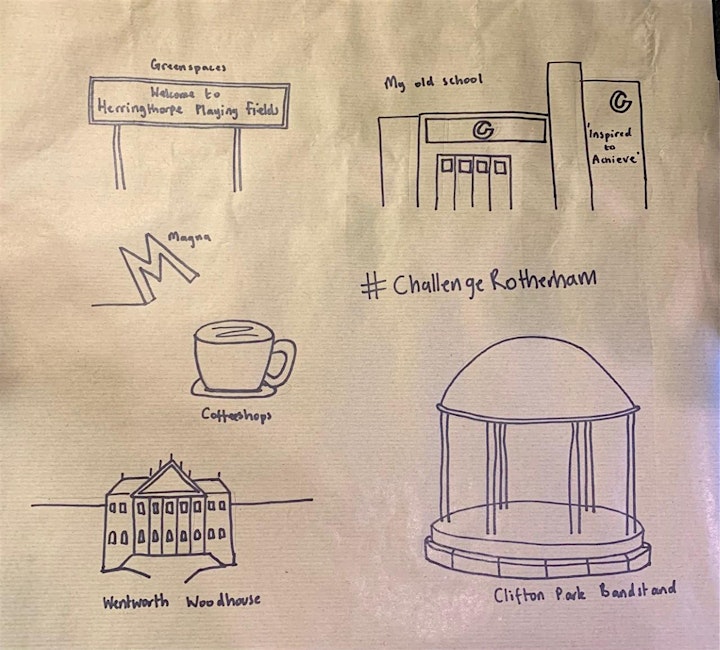 Image Descriptions
Picture 1: A photograph of five Children's Capital of Culture Young Producers standing together outside a metal sculpture.
Picture 2: A black drawing on brown paper of a different locations around Rotherham. Including, Clifton Park BandStand, Magna and Wentworth Woodhouse.