About this Event
We will follow the guidance of the British government and run this event only if it is safe to do so. If not we will postpone the event.
I'm going to reveal a system on how I went from a shy, socially awkward tech-geek to attracting the most gorgeous women you can imagine… seriously... we are talking about the 9's and 10's here.
Discover the secrets to attracting and connecting with beautiful women without cheap tactics, gimmicks, or time-wasting manipulations that don't work in the long run anyway.
Over the last nearly 4 years I've helped thousands of men become more confident and far more successful in attracting the women of their dreams. In that time, I've come to the conclusion that absolutely any man can build great confidence and charisma that attracts women and opportunities… even if you think that's not me or the women are far beyond your reach.
You simply need to understand how the science and law of natural attraction work and stop doing the things that get you friend-zoned or turn women off. Most men are not aware of this consciously as they cannot see their own blind spots.
And now I've put some of my most explosive secrets together in a 1-day value-packed live FREE seminar in Central London.
These are just a few of the things you will learn:
The Secrets Most Men Will Never Know About Women and Dating
Secrets to Starting Conversations & Getting A Date
Being The Strong Attractive Masculine Man That Drives Women Crazy
Benefit with:
Anxious Free Dating Success.
Effective Approach to Attraction.
Be Confident in Any Encounter.
Flirt Without Being Creepy or Needy.
the Surprising Way to Make the First Move and Keep Her Attraction.
Stand Out From the Crowd.
Be Desirable and Rejection Proof.
Develop a Strong Masculine Foundation.
Build a Thriving Social Life.
Banish:
-No More Lonely Nights.
-No More Feeling Unworthy.
Great dates and relationships are now within your reach… join me on Saturday 18th April so you can say goodbye to lonely nights and start saying hello to your dream women.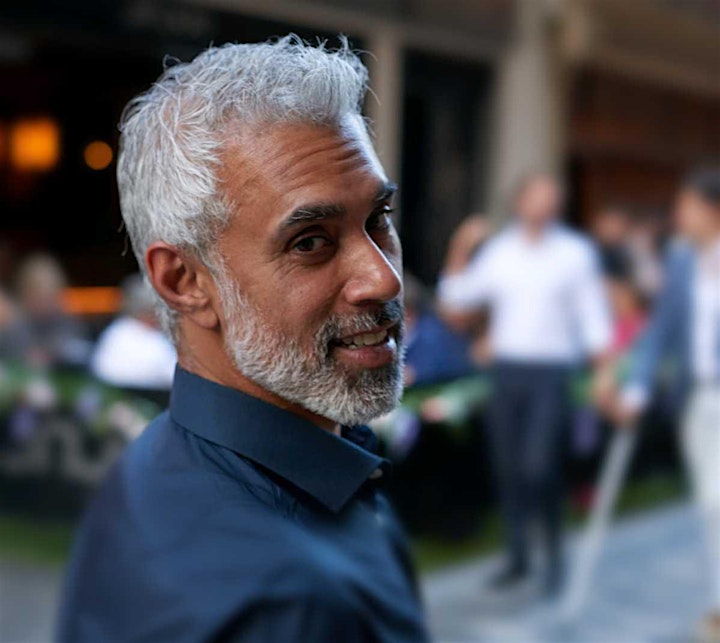 MEET FAISAL KHOKHAR YOUR DATING COACH
I really sucked at human interactions, especially when it involved women. What else do you expect from a guy like me who had spent over 25 years locked behind a computer screen learning the language of data instead of the language of love?
When it came to going up to a girl I fancied for a chat, that never happened. The End.
I wanted to be in a loving relationship like anyone else and enjoy the intimacy. But I just couldn't make it happen and if I did, the relationships would be a struggle.
That felt horrible. I felt worthless and not good enough.
One day I decided to turn around how I showed up as a MAN. Then everything in my world changed. Now you can put me in any environment like a party, networking event, meeting, social gathering, public speaking, I'll rock it (apart from extreme theme parks, no thank you).
Years on, I help men build a solid internal foundation. This permeates into genuine confidence, drives purpose, and forms meaningful connections that result in living a richer life.
I've helped 1000s of people, including European Ministers, Singers, Founders, Investors and many others. I share my wealth of life experience and insights into personal behaviour through many years of 1:1 coaching and seminars throughout Europe and Asia.
Now it's your time to benefit with more confidence, start meeting and dating the girls you want. Stop keep missing opportunities you keep regretting and kicking yourself for it.
WHEN?Saturday 18th April 2020
TIME:
9am-3pm (VIP ends 5.45pm)
LOCATION:
Marylebone, London
Please register at https://datingintensive.co/ for timings, ticket and location.