A free online event (on Zoom) where you will learn exactly what you need to know in order to become a professional hypnotherapist.
About this event
Did you know, anyone can learn to do hypnotherapy?
Whether you're considering learning hypnotherapy in order to escape the rat-race and become self-employed with your own hypnotherapy practice... Or maybe you'd like to help yourself and your friends, or even learn hypnotherapy just as a hobby... This online hypnotherapy discovery event will give you a great idea of what it takes to become a hypnotherapist, as well as teaching you what to look for in a good hypnotherapy training course too!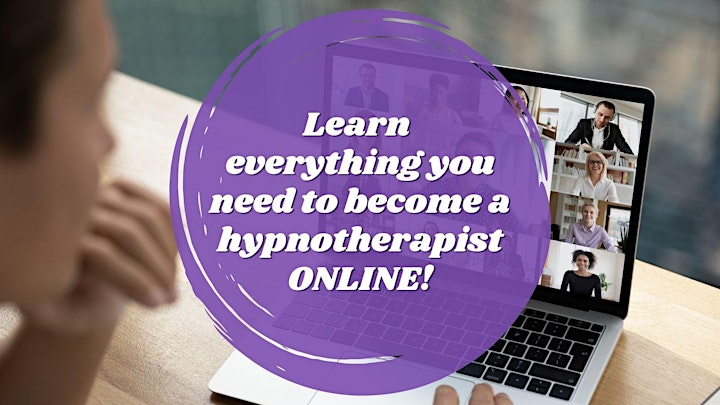 Who is this discovery event for?
This short online event is ideal for absolute beginners through to experienced therapists and anyone considering joining a hypnotherapy course. It's also is a great opportunity to figure out if the Hypnosis-Courses.com Online Hypnotherapy Course is the right choice for you.
Our discovery event gives you the opportunity to meet two of the UK's premier hypnotherapy trainers, Dr Kate Beaven-Marks and Rory Z Fulcher. With over 40+ years experience, Kate and Rory know (pretty much) all there is to know about hypnosis and hypnotherapy, and they are always happy to share their knowledge.
Am I eligible to attend this event?
Regardless of your age, sex, race or background, anyone is welcome to join our hypnotherapy discovery event.*

Absolutely no experience required
You don't need to know ANYTHING about hypnosis or psychology
You are not obliged to sign up to any further training with us after the event (but if you choose to, you'll get a HUGE event-only discount!)

*If you have psychological disorders (such as psychosis, clinical depression, schizophrenia, etc), significant learning disabilities, or uncontrolled epilepsy/panic attacks, contact us for more details or to check your eligibility before you book.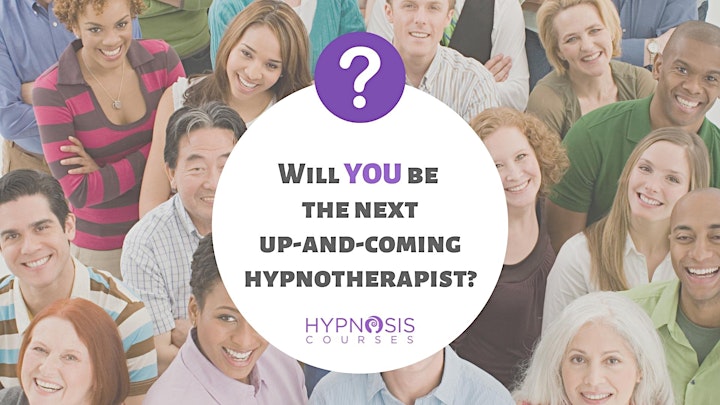 What will I learn about during the event?
Important hypnosis and hypnotherapy facts
What qualifications, knowledge and skills a hypnotherapist needs
Common myths and misconceptions about hypnotherapy
Which professional associations are important as a hypnotherapist
How a hypnotherapy session is structured
The different types of hypnotherapy (and the different types of training courses that are out there)
What you'll be able to help people with when you're a fully-qualified hypnotherapist
How to ensure you get the best hypnotherapy training
How does the online session work?
You'll be joining us on Zoom, the online conferencing platform, where you'll get the opportunity to chat with Kate and Rory directly. So, as well as benefitting from our years of hypnosis and hypnotherapy teaching experience, you also get to ask your own questions too!
Make sure to download Zoom (for free) on your chosen device, and familiarise yourself with the controls, before the online session begins.
Otherwise, if you have any questions beforehand, feel free to contact us.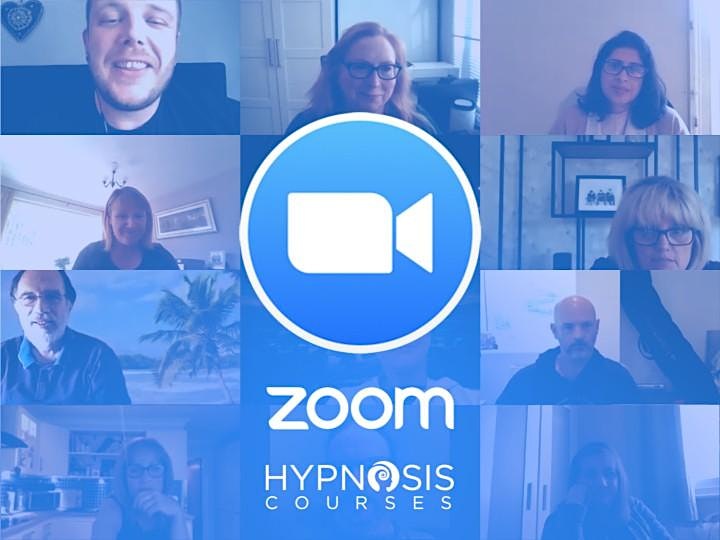 I'm coming, but what can I do in the meantime?
If you're looking for something to do whilst you're waiting for our free discovery event to come around, we have a couple of great options for you.
Firstly, take a look at our vast library of FREE hypnotherapy blogs on the Hypnosis Courses website. They're a fab place to start your hypnotherapy journey!
>>> Click here to read our blogs <<<
Next, our YouTube channel contains a range of hypnosis and hypnotherapy videos on a huge number of topics. They're a great way to meet our tutors, Kate and Rory online, before you meet them in person at the taster day!
>>>Click here to watch us on YouTube <<<
After your fill of YouTube, you might want to check out some of our online hypnosis training courses, which are available to instantly watch/download. This means you can start learning hypnotherapy straight away! Check out our online training website, hypnosis-courses.com, for a full range of courses, from short 1-hour courses, through to a 7-hour intensive introduction to hypnotherapy that comes with a 150 page course manual! 
>>> Click here to browse our Online Courses <<<
Finally, Kate and Rory have also published an ever-growing range of hypnosis and hypnotherapy books which are sure to give you a fantastic introduction to the world of hypnosis and hypnotherapy!
>>> Click here to browse our 'hypno-store' <<<
Otherwise, if you'd like to speak to us personally before you join us at the taster day, or have some questions you'd like answering, you can contact us via our website, www.Hypnosis-Courses.com and even book a call back to speak with us today!