Description
TAKE YOUR SEAT AT THE EMPLOYMENT LAW SEMINAR 2017!
Join us at the Kettering Park Hotel this June to find out everything that you need to know about recent and forthcoming changes to UK Employment Law.
We will provide you with practical guidance on how to protect your business from the risk of employee claims, whilst our expert consultants will be on hand to provide advice on any HR issues that you wish to discuss.
Following the seminar we will also be hosting a networking lunch at the venue, giving you the opportunity to fill up on good food, meet delegates from other organisations and speak to our consultants on a one-to-one basis.
We will be speaking on the following topics:
EMPLOYMENT LAW 2017 OVERVIEW
- Trade Union Act
- Tribunal Processes and Fees
- Increase in Statutory Rates
- Gender Pay Gap Reporting – changes in the regulations
- Apprenticeship Levy
- Work Permits: Changes to Tier 2 Visas
- Public Sector Exit Payments
- General Data Protection Regulation (GDPR)
- Employment Status Review
- Brexit and Trump
- What's New in 2017
- Interesting Cases
We encourage conversation and questions throughout the seminar as it helps our guests to gain a more complete understanding of how the rules apply to them.
Refreshments will be provided throughout the event.
---
ITINERARY
9.00am - Welcome and Refreshments
9.30am - Employment Law Update
11.00am - Break
11.15am - Employment Status Review
12.30pm - Interesting Cases
1.00pm - Lunch
---
DONATIONS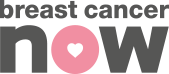 We are running this event free of charge, however we are also taking donations for Breast Cancer Now, the UK's largest breast cancer research and treatment charity. All donations will be gratefully received.
---
NOTE
Please note that this event is not open to other HR consultants or recruitment consultants. HR Solutions reserves the right to decline your registration on that basis.
Tickets are limited to 2 delegates from each company, if you require more please contact us to discuss.
Any questions about the Employment Law Seminar 2017? Contact HR Solutions.
We look forward to seeing you there!