FREE Erasmus+ Course "The Change Starts With Us" 5–10th March 2018 (Turkey)

Monday, 5 March 2018 at 09:00

-

Saturday, 10 March 2018 at 18:00 (GMT)
Event Details
//
2018 Call For Participants!
HAWP Project is happy to announce the approval of our Erasmus+ project "The Change Starts With Us" & are looking for up to 6 participants to take part in the first of 3 Learning, teaching & training activities.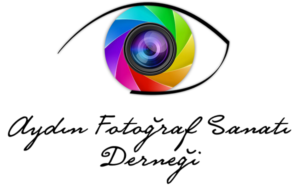 The 1-week learning, teaching & training activity will take place in Kuşadası (Turkey) from the 5th - 10th March 2018 & will be hosted by our partner Aydin Fotograf Sanati Dernegi.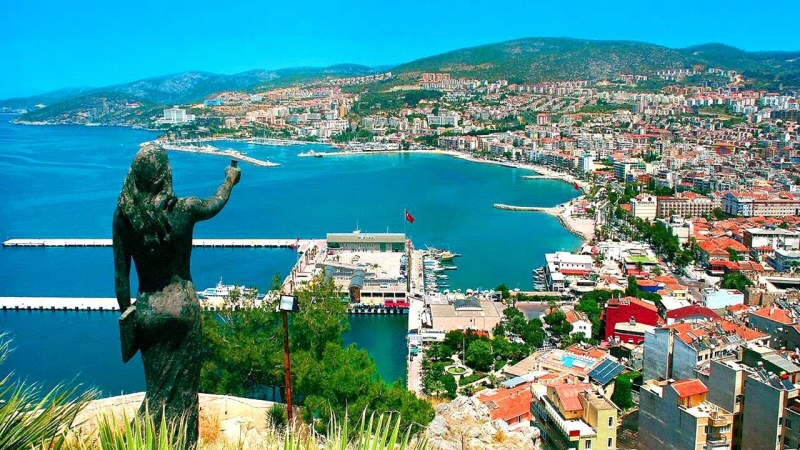 This Strategic Partnership's main objective is the exchange of good practices in tackling ESL (Early School Leaving) amongst young people with disabilities.
The Learning, teaching & training activities are designed:
To enhance the collaboration between students, teachers/youth workers & parents

To improve the integration between those with & without disabilities in an international environment

To promote peer-learning amongst students

To promote intercultural learning

To develop positive attitudes towards cultural differences & diversity through volunteering

To raise participants' interest in intercultural communication by working in multicultural groups

To develop engaging, stimulating & creative ways of promoting children's learning

To promote students' ability to think creatively, work in groups/teams, solve problems, turn ideas into action, to promote active & responsible citizenship
The Learning, teaching & training activity will consist of:
Workshops

School visits

Cultural visits

Talent shows

Stage performances

Creative arts sessions
As this project is funded by the Erasmus+ programme, participants will be reimbursed for the cost of travel.  Food & accommodation will also be provided for the full duration of the course.
For this call for participants, we would especially encourage participants with fewer opportunities, particularly the following:
Participants aged 18 – 30 years old

Youth Workers

Participants with disabilities

Participants actively working with young people with disabilities

Participants from a disadvantaged background

Participants with social and economic obstacles

Participants with geographical obstacles
If you would like to participate, please register your interest first via Eventbrite and then complete our online form below.
https://hawpproject.eu/participants-application-form/
For more information on this and other Erasmus+ projects, please email erasmusplus@hawpproject.eu or visit our page.
---
 Project Information
The Change Starts With Us 2017-1-UK01-KA201-036838
Activity 1
Turkey: Mar 2018
Venue: Sealight Resort Hotel, Boyalik Mevkii, Kuşadasi, Muğla, 09400
Activity 2
Greece: Sept/Oct 2018
Activity 3
Romania: Apr 2018
Project Partners
HAWP Project

CENTRUL SCOLAR DE EDUCATIE

INCLUZIVA

BRAILA

Aydin Fotograf Sanati Dernegi

SOCIACIÓN DE FAMILIAS DE

PERSOAS

CON DISCAPACIDADE PSÍQUICA DAS COMARCAS DO BARBANZA ENOIA "AMICOS"

MANPOWER EMPLOYMENT ORGANISATION

Agrupamento de Escolas Francisco de Holanda
Project Duration
1st of September 2017 – 31st of August 2019
Programme Details
Programme: Erasmus+
Key Action: Cooperation for innovation and the exchange of good practices
Action Type: Strategic Partnerships for school education
Topics: Disabilities – special needs Early School Leaving / combating failure in education  
Do you have questions about FREE Erasmus+ Course "The Change Starts With Us" 5–10th March 2018 (Turkey)?
Contact www.hawpproject.eu
When & Where

Erasmus+ Project In Turkey (HAWP Project) - see description
Suite 8 Park House
1- 4 Park Terrace
KT4 7JZ Worcester Park
United Kingdom


Monday, 5 March 2018 at 09:00

-

Saturday, 10 March 2018 at 18:00 (GMT)
Add to my calendar
Organiser
HAWP Project (part of Hanta Associates LTD) provide work placements, bespoke training and organise Erasmus+ funded projects.
Hanta Associates pride themselves on their quality of service and have successfully sourced both short and long-term work placements for hundreds of young people throughout the UK.
In 2010, after being awarded two contracts by the Department of Work and Pensions (DWP), Hanta Associates went on to successfully coordinate the former government's 'Future Jobs Fund Scheme', a programme designed to reduce the level of unemployment in the UK, specifically targeting NEETS in London and the South East of England.
Hanta Associates successfully place hundreds of Jobcentre referrals aged 18-24 into six-month work placements in a wide variety of sectors. Due to the success of the scheme and the ability to build strong relationships with the businesses, many of the placements that were initially temporary resulted in a high number of the referrals securing long-term employment.
This strong relationship with businesses continued and in 2013 Hanta Associates LTD coordinated 250 work placements for Year 12 A-Level/BTEC students attending a leading Academy in South East London.
Hanta Associates continued to grow from strength to strength moving into the Apprenticeship and Traineeship sector here in the UK as well as establishing links with educational establishments in mainland Europe & Dubai.
Moving into the international arena saw the birth of the HAWP Project, part of Hanta Associates LTD, focussing on providing a comprehensive 360 service for individuals, schools, colleges, universities and businesses both in the UK and overseas. This 360 services not only focused on providing and organising work placements but also the facilities and resources required to enable a smooth transition through the programme.
Since 2015, HAWP Project - Hanta Associates LTD have placed a large number of people into quality work placements, training and long-term employment, sourcing work placements tailored to their client's needs.