Description
Come and spend time in the city giving yourself some space to ground and connect
GO.MA - Grounding Ourselves. Mental (health) Awareness.
At the GoMA.
Enjoy a FREE evening of yoga practices and Sound therapy with live gentle music.
All in support of positive mental health. For you, for others and supporting our transition into autumn.
This is a unique opportunity to come together in the amazing Gallery of Modern Art in Glasgow and afterwards at the lululemon store, just beside the GoMA.
We are supporting the SAMH charity (The Scottish Association for Mental Health) and will have the Yoga Obscura 2018 Charity calendar for sale in support of SAMH at the after event at the lululemon store, just beside the GoMA. Complimentary refreshments and a special closed shopping event will be available.
Can't make it along or can't wait to buy your calendar? Get it now at: www.yoganuu.com £10 + £1.50 p&p or there are yoga studios across Glasgow & Scotland where you can your copy from directly, find full stockist info at: http://www.yoganuu.com/yoga-obscura-calendar-2018.html
Our special line up for the evening includes:
Lesley-Anne owner and teacher at the Yoga Tree Stirling social enterprise (theyogatreestirling.co.uk/FB:yogatreestg),
Mick Gallagher of Magpie Yoga, Glasgow (FB:Magpieyogascotland) Both teachers feature in the Yoga Charity Calendar and
Dan Gronan (FB:danyoga1111) based in Glasgow, who will take us through a journey of sound with transcendental sound vibration and optional mantra/kirtan. Enjoy the Yoga of Sound!
"It's a new season. A perfect opportunity to do something NEW, something BOLD, something BEAUTIFUL"
See you there. Open to all. Tickets are FREE but you need to Register via Eventbrite.
By registering you are agreeing to photographs being taken on the evening and they may be used for publicity. Please contact us at: yogaobscuracalendar@mail.com if you wish otherwise.
Namaste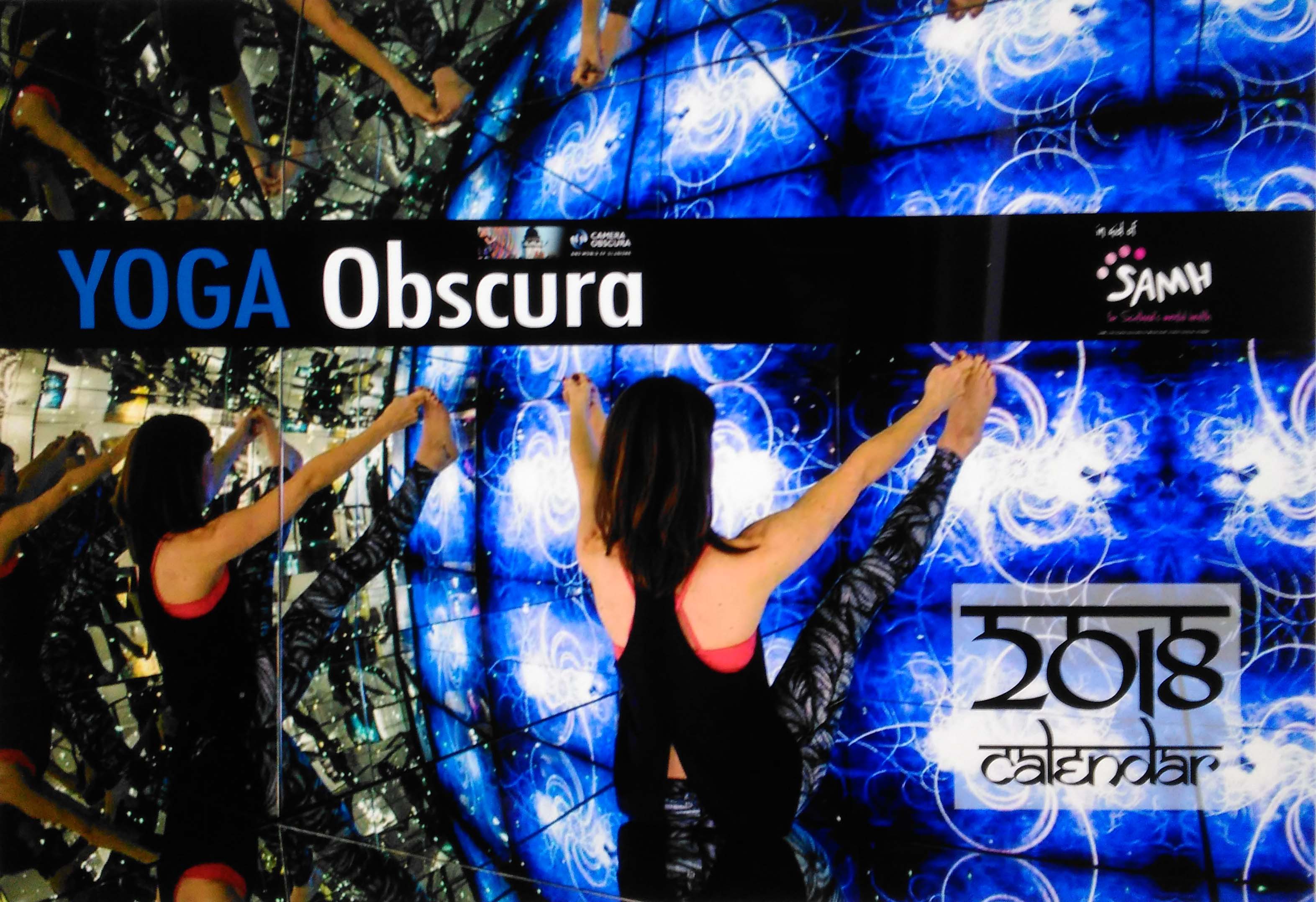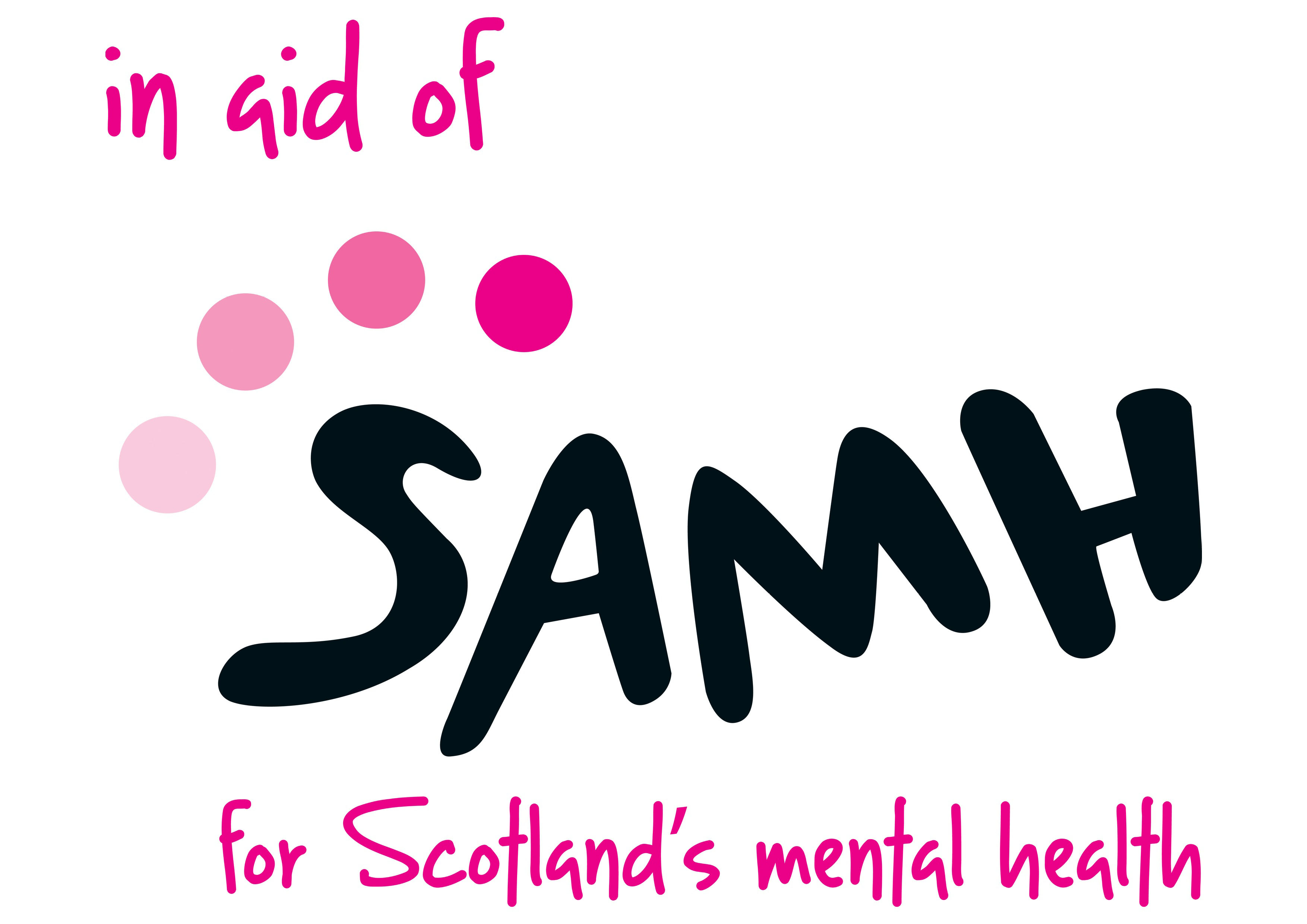 "Every Year 1 in 4 of us in Scotland will experience a mental health problem...Often, small everyday actions can make the biggest difference" - SAMH
Get your calendar NOW at: http://www.yoganuu.com/yoga-obscura-calendar-2018.html
Also a special thank you to the following in support of this event:
- lululemon Glasgow for the loan of yoga mats and hosting the after event
- Merchant City Yoga for the loan of yoga mats
- Sooz of www.soozyogiyoung.com yoga teacher for the loan of yoga mats and support through the event
- Fiona and Cain Patrick for photography support
- The Scottish Youth Theatre, based in Glasgow for kindly loaning us use of a platform for the evening. http://scottishyouththeatre.org