Free event on anorexia, which is a big problem in society today

Sunday, 21 February 2016 from 19:00 to 22:00 (GMT)
Event Details
Our sponsors are aware how anorexia is a big problem in society today. Our sponsors are passionate about you understaning anorexia and  therfore they have decided to make this educational event free, please do attend and bring a friend.
Silent Cries is a black box inspired theatre written & produced by UCDM,
it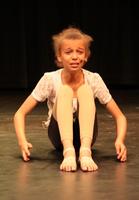 uses modern dance and music throughout the play.
"Silent Cries" is a powerful play that asks a lot of tough questions, especially about parenting and mental health. The play presents a glimpse beneath the surface of the complex interactions that make up family life, interactions that are even more complex in a confused and divided family. 
On the surface, the daughter gives the impression that everything is going well; she striving to be the best in her studies at school and her sporting activities, as well as having some strong friendships. However, her mother is concerned about her hectic schedule and is also starting to worry about her eating habits.
Memories from the mother's own childhood come flooding back to her, along with an obsessive fear that her daughter is starting to repeat her own frightening behaviour. Past and present become progressively more intertwined in her mind, leading to an ever-increasing fear that threatens to overwhelm her.
What impact will the mother's fears have on her daughter? How does experiencing childhood mental health issues impact on one's parenting? And how important is it, for both mother and daughter, to have a sense of control? 
The present-day part of this potent play is fictional, but the past is based on the actual diary entries of a 12-year-old girl struggling with anorexia.    
Where we get an insight from the child´s perspective how it is to grow up in a world where it is hard to be in control. The play portrays what can be the consequences of a child that do not know how to place its feelings. Is sensitivity to mental illness inherited? This is a fictional story inspired by true events. 
We meet a divided family where the daughter does everything to be the best at school, sports and friends. She gives the impression that everything is fine, but her mother is concerned about the girl´s hectic schedule and bad eating habits. Memories from her own past is catching up to her and we join her on a travel in time where memories and feelings get mixed up with present time. 
"Silent Cries" is based on actress Siri Sjaastad Jøraas diary entries when she was 12 years old and suffering from anorexia.
Related topics: Eating disorder, self-harm, divorce, parenting, anxiety, teen pressure, adolescence.
Recommended lower age limit: 13 years
Contains screaming, shouting, cries, self harm.
Teachers, teaching aids counsellors, social workers, psychology students or anyone who is interested in learning about the impact of childhood mental health and its impact should attend. 
At the end of the play there will be an opportunity to ask questions. This will be facilitated by Lucia Hall MSc, MBACP, EMDR-UK, UKPTS who is Director of ICS Ltd, Lecturer, Psychological Therapist, European Psychotraumatologist, EMDR Practitioner and Clinical Hypnotherapist.
When & Where

Woodley Theatre

RG5 4JA Woodley
United Kingdom


Sunday, 21 February 2016 from 19:00 to 22:00 (GMT)
Add to my calendar
Organiser
email: counselling@gmx.com
telephone: 01189 89 2399
ICS offer specialist training for  individuals or groups. See website for further details:
http://www.counsellingcentre.net