Location
Abbey Centre
34 Great Smith Street
London
SW1P 3BU
United Kingdom
An event for those who are interested in improving their public speaking confidence and technique.
About this event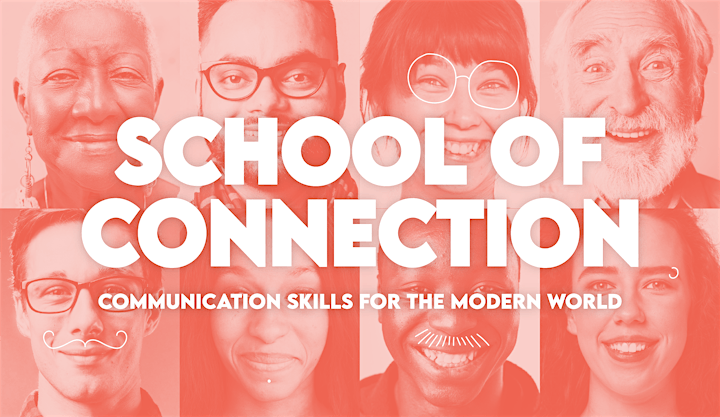 COVID-19 Safety Measures:
We have diligently worked with the Abbey Centre to ensure the government COVID health and safety regulations are met. Extra hygiene measures will take place, hand sanitisers will be provided, 1m social distancing will be followed.
Group Size
The group will be capped at 12 participants.
Location
We will be in the Booth room in the Abbey Centre, Post Code: SW1P3BU.
FREE PUBLIC SPEAKING WORKSHOP
(Limited number of places available, please note that to guarantee a place in this event you have to book a place)
Workshop overview:
The workshop is all practice-based, starting with voice and breathing exercises, improvised speaking exercises and opportunities to deliver off-the cuff speeches.
Group discussion will take place to highlight the existing strengths of the speakers, followed by potential areas for improvement.
Our principles are grounded in authenticity. Our approach to helping people overcome their fears is done through encouraging participants to drop the personas they wear in their day-to-day lives in order to express themselves with honesty, and discover their natural speaking style.
We're big fans of embracing vulnerability and strongly believe it's a strength, not a weakness. Only through vulnerability do we drop our guard and communicate in a way that truly connects to others.
The Session will include:
Technique training according to the '8 fundamentals of a confident public speaker':
- Breath and pace
- Voice projection
- Physicality (body language and eye contact)
- Content (structure)
- Intention
- Emotions and tone variety
About our teachers:
We have been running workshops since 2014. We have trained 10,000+ people. Our teachers compete in public speaking tournaments, have a mixture of traditional and improv acting training, studied various meditation and mindfulness techniques and are passionate about human psychology and behaviour.
Testimonials from past students:
Definitely the best public speaking workshop I have been on! It's much more than just improving your public speaking skills, it takes a deeper look into the subject, in terms of fears, and humanity. Mike's approach and techniques is really about to gain a deep understanding to unlock your authentic self. It was transformative! Highly recommended! - Kristīne Šica
Highly recommend this course! The teaching and approach is incredible and it works! I come so far in so many ways during the course of these workshops and been an incredible investment. Cheers Mike & Team - Jezz Williams
Fore more reviews: https://www.facebook.com/SchoolofConnection/reviews/
More on Our Philosophy:
Our mission is bigger than just helping people become better at public speaking, our mission is to help create a more transparent and connected society.
Our society celebrates extrinsic success; confidence is presented to be smooth, slick, suave and charismatic. Because of this we neglect parts of our personality, our feelings, our idiosyncrasies, our uniqueness, our quirkiness and ultimately our vulnerability in pursuit of becoming confident, according to what society deems as confidence. However, we risk becoming 'well-rehearsed robots' and not sincere individuals, who aren't afraid of expressing their humanness. Our approach offers a very non-conventional way of become an empowering and inspiring communicator.
Our Previous Brand (Public Speaking London):
https://www.youtube.com/watch?v=Rl7dAKFp1qs&t=98s
https://schoolofconnection.org/
Email: hello@schoolofconnection.org
Mobile: +447515377896