Description
Do you want to learn affiliate marketing?
If yes you are in the right place and all who attend our flagship workshop around the globe in February 2018 will receive free access to our best selling online program that will allow you to study at your own pace. This is our Valentines gift.

Learn the strategies of Affiliate Marketing to quickly and easily profit through selling other people's products!
If you want to make money online, there are tons of techniques you can learn on the internet but if you want to get started quickly, selling other people's products our workshop is a good way to start.
There are already many people who are very successful in making money online without selling their own product and we will show you how and provide access to mentors and online support group.
How they do it? Well, at our workshop you will learn these strategies of affiliate marketing, so join us.
And, the best part is, you do not have to spend a dime to start making your 1st dollar in affiliate marketing if you attend this workshop in February, you will get access to an online course for free, normally $49.
So,
Register for your free ticket Now, And Let us Help You Make Your First Dollar on The Internet.
Who is this workshop for?
Anyone who wants to make money online

Bloggers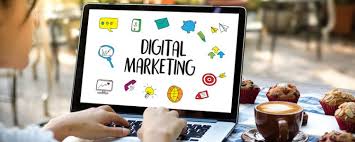 Come to one of our free events to find out how you can achieve success through affiliate marketing.
FREQUENTLY ASKED QUESTIONS & ANSWERS:
Q: Do I need any experience in order to understand what is being taught at the Workshop?
A: No, we will teach you exactly and step by step how to generate a full-time income in your spare time.

Q: Does my age, education background matter?
A: No, it doesn't. Our oldest student 72 years "young" and definitely not computer savvy.

Q: Is this event really free?
A: Yes, it is absolutely free to come and learn at this event.