Free Shinrin Yoku ( forest bathing ) walk in support of Mental Health Awareness Week in collaboration with Mental Health Foundation
About this event
For all of us this has been a very taxing time, whether it's dealing with illness, uncertainty, isolation and loneliness, financial hardship, exhaustion and a whole range of other events, emotions and circumstances beyond our control, we need a break. We need to breathe again, we need to connect to something stable, invigorating yet calming, and full of vibrant energy reflecting back to us the hope and joy of Nature.
To celebrate Spring and Mental Health Awareness Week's theme this year 'Nature', we at Nature and Therapy UK are offering 100 free forest bathing walks all over the country. These slow, sensory walks are just the tonic we all need to reconnect to what is alive and nourishing, and to notice the way that nature offers us the magic of simple beauty that has been shown to be so good for improving our mental health.
For this Bournemouth walk, your guide will be Amanda Jones.
This is an opportunity for healing through forest therapy / nature therapy.
I invite you to step aside, let go and share a quiet time of listening and being, amongst the trees and nature.
We have become separated from nature.
But deep inside we feel the connection and find time in nature very rewarding.
Forest therapy isn't just a walk in the woods. We actively immerse in the natural environment, taking in the shapes, smells and sounds.
Forest therapy has been proven to
*Reduce stress
*Improve mood
*Increase ability to focus
*Improve sleep
*Boost the immune system by increasing natural killer cells
I will guide you on a walk within the park through the senses.
You will experience feelings of well being, feeling a better connection to nature and with a deepening knowledge and clarity on any issues you may have at the moment. The time in the woods can truly change your life.
We meet at the entrance to Shelley Park at 11am
If it needs to be cancelled due to adverse weather conditions such as a weather warning, you will be notified in advance and will be able to book on to a subsequent date.
I have a COVID risk assessment and will be carrying out the session in accordance with government guidance.  Groups are small, so limited spaces available.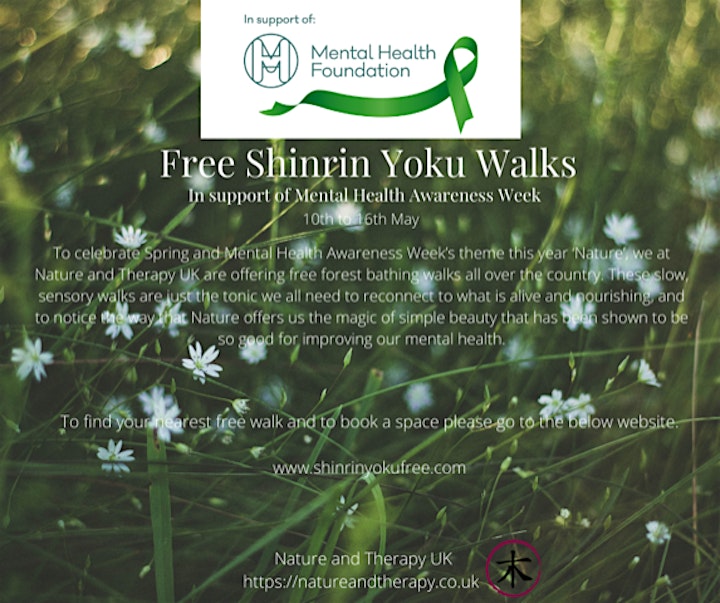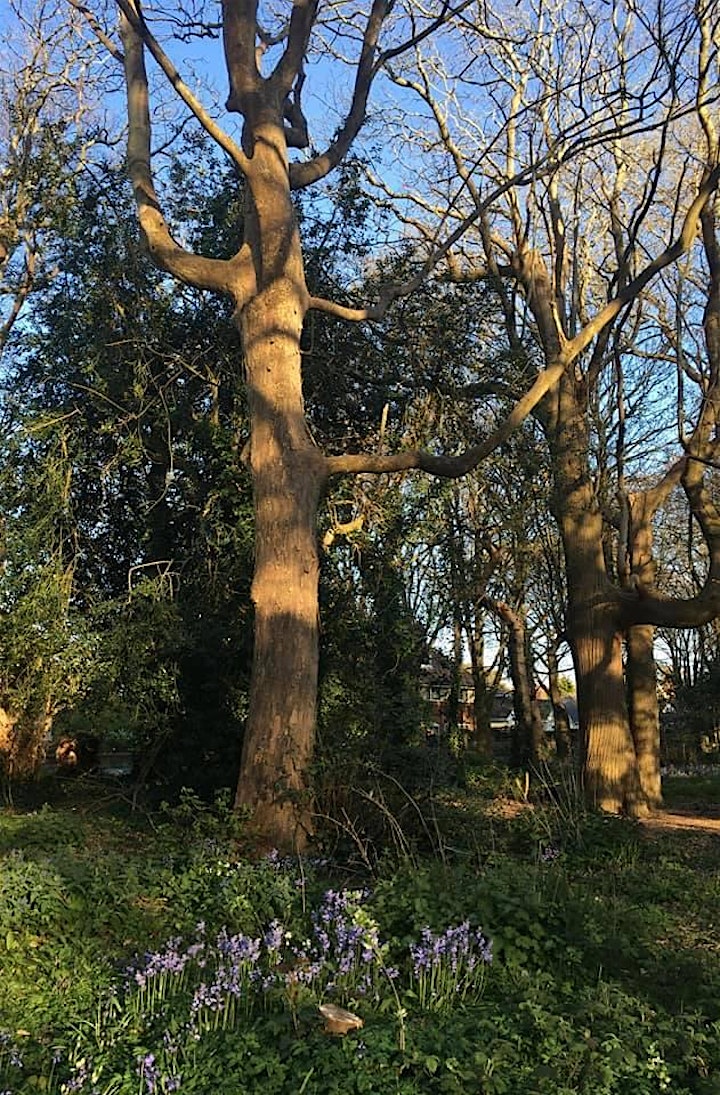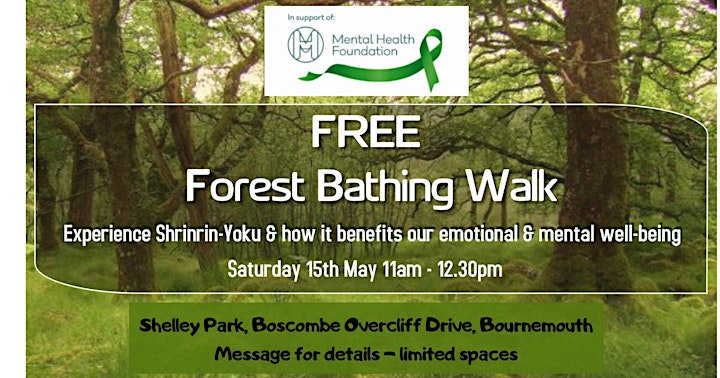 Organiser of Free Forest bathing Walk for Mental Health Awareness Week