Description
To mark its publication, join the authors of Free From Fear to explore how victims of abuse can regain their identity, worth and freedom in Christ.
Abuse comes like a thief in the night, robbing an individual of their identity and hope. It can be easy to focus on the symptoms of abuse, which are often all too evident, without fully considering the underlying damage caused by distorted perceptions of identity and worth.
New title Free From Fear explores the true freedom that comes from knowing Jesus and accepting our identity as a child of God. With bitesize sections, real life stories, practical tools and questions throughout, this book helps individuals to explore their unique experiences.
During the session (choose your preferred time of either 10am–12pm or 7–9pm), one of the book's authors, Colin Bennett, will talk through the book, exploring the issues raised and pausing to consider reflective questions on the way. Ideally suited to anyone working with victims of domestic abuse, expect a time of shared advice, personal contemplation, and group discussion.
Every attendee will receive a complimentary copy of the book at the start of the session (£10 RRP).
"As someone who has experienced domestic abuse firsthand, and having walked with friends who have also suffered, I think this is a great tool—either to work through independently, or to use in a mentoring situation with others."
Zoe, aged 23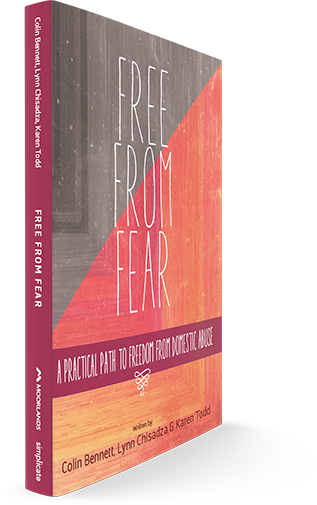 -----
The small print: our refund policy
Provided you let us know a minimum of 28 full days before the day an event starts, you will be refunded 100% of the face value of the ticket. If you let us know between 28 and 7 full days before the day an event starts, you will be refunded 50% of the face value of the ticket. No refund can be made for fewer than 7 full days' notice, nor for non-attendance. To request a refund, please reply to your order confirmation email or choose 'Request a Refund' from within your Eventbrite account.
Normally you may opt instead to send another person in your place for no additional charge, any time up to one full business day before the day an event starts. Please contact us at events@moorlands.ac.uk to update an attendee's details.
If Moorlands College has to cancel an event in its entirety, for any reason, you will be entitled to a full refund of the face value of the ticket.