Full Moon Ceremony in October - Reset and Balance Your Needs - Shamanic Circle
About this event
THIS EVENT IS A FREE GIFT TO THOSE INTERESTED IN MY WORK. I am launching a new way to serve healing work called Forever Alquimia, and this is event is open to all in celebration of that.
You are invited to join us for a for a night of Moon Magic... A Full Moon Ceremony with Energy in the sign of Aries. Shamanic Medicina Woman, Nancy, an experienced practitioner, will be holding space from The Amazon, via Zoom to help you destress and rebalance.
A Full Moon is a time of intensity and heightened emotions. This cosmic spotlight gives us the chance to take an inventory and let go of what no longer serves us.
We will start by connecting and grounding our energies before diving into what energies are supporting us at this potent time of time.
WHAT TO EXPECT
Forgiving and letting go, Channelled Astrology / Energy Interpretation, Journal Prompts, Shamanic Journey, Activations.
If you can't make the date / time you can purchase the ceremony to listen to at your leisure by emailing ForeverAlquimia@Protonmail.com
Please check your email settings so that your Zoom link doesn't get sent to your junk/spam. The notifications will come from Eventbrite. If you can't find the Zoom login information please email Nancy via ForeverAlquimia@Protonmail.com before the ceremony.
JOIN THE COMMUNITY
Contact - https://linktr.ee/ForeverAlquimia
If you are not already a member of the NEW Forever Alquimia groups, please join here:
FB - https://www.facebook.com/groups/ForeverAlquimia
IG - https://www.instagram.com/ForeverAlquimia/
THE MOON
Nancy holds New and Full Moon ceremonies every month in tune with La Luna who waxes and wanes, reminding us that we too are cyclical beings. By honouring the Moon and our true nature (Moon rituals are one way to do this) we can both grow and restore ourselves regularly and rhythmically with nature herself. This creates harmony within, which inevitably ripples outwards bringing balance to other areas of your life and your relationships. Nancy welcomes you, with an open heart, to experience the magic for yourself.
You've found this event for a reason. Do you feel called to reconnect with the Moon, re-remember your divine nature and make space for your truth to arise? Then you're in the right place...
WHAT TO BRING
• Yourself, an open heart and mind
• Headphones are recommended
• Writing materials
• You are welcome to bring sacred objects, candles etc.
IMPORTANT POINTS
• Once the ceremony has started, guests will not be granted access once 10 minutes has passed in order to protect the sacred nature of the circle, so please be on time.
• This event is entirely online.
• Participant cameras and microphones will remain off to allow you to fully immerse yourself remaining undistracted.
• You may not always have the opportunity to verbally share your experience, but the chat box is available to share and ask questions if required.
• Please note: This event is a sacred and safe space. Please arrive on time and sober to respect the participants and sacred nature of this work to receive maximum benefits.
MEET NANCY
A great opportunity to work with an experienced Shamanic Practitioner Nancy. A Medicine Woman, Alchemist, Creatrix and therapist, Nancy lives in the Amazon working with sacred plants and holding plant and Moon Ceremonies.
She has worked with a number of Shamans and wise people over 20 years and has become an accomplished Medicine Woman in her own right. She has been a channeller since childhood and incorporates this into her work. Her primary focus is to reconnect you with your inner wisdom, light and strength, re-remembering and re-membering your own divine nature.
Pease don't forget to follow on Eventbrite to keep up to date with all our online events.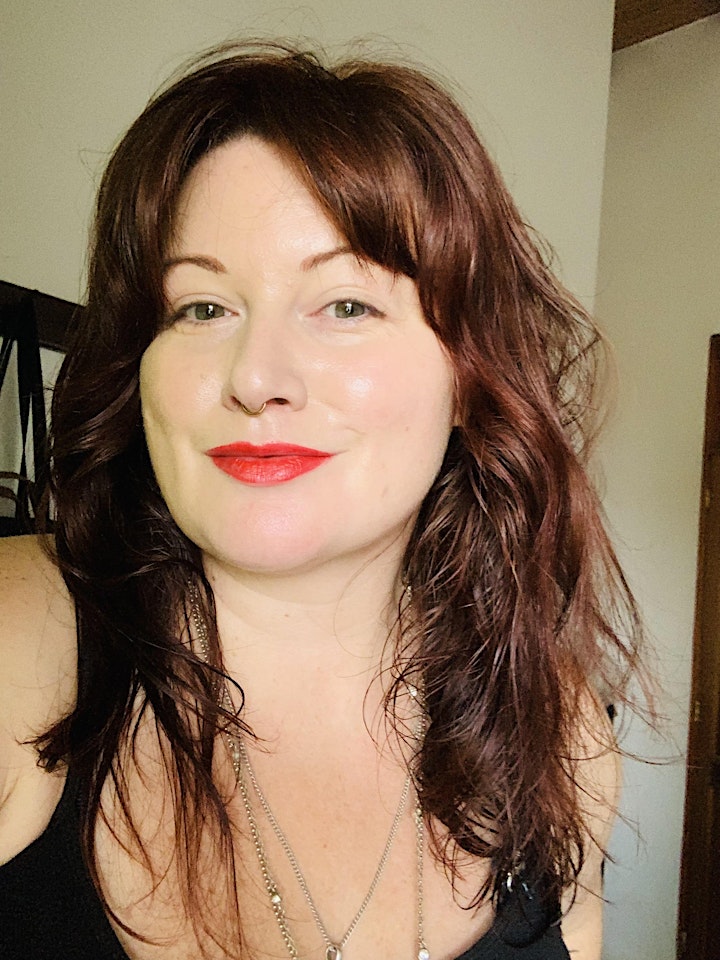 Date and time
Location
Refund policy
Organiser of FREE Full Moon Ceremony for October with Medicine Woman
Some Forever Alquimia offerings are available on Eventbrite, while some remain excuisve to subscribers. All of our services are presente dand hosted by Alquimista, Creatrix, Medicine Woman Nancy, an experinced Shamana with over 20 years of experince in the Healing Arts, Magic, Therapy and Psychic Phenomena.
We know from experience that Ceremony and Ritual help us greatly in our lives, in varied ways, and this is why I want to bring these services to you. The Moon Ceremonies on Eventbrite are a Divine Design from Powers on High that help people get clear and into alignment, activating participants into a higher frequency, which assists in shifting any heavy, outdated progams from the past. This means that you are free to create what you want with your life. Who doesn't want that, right? Many of us have become disconneced and feel disempowered in our own lives... This is what I am here to help you remedy. Dive into the magic and see for yourself.
Nancy El Amor, Xx