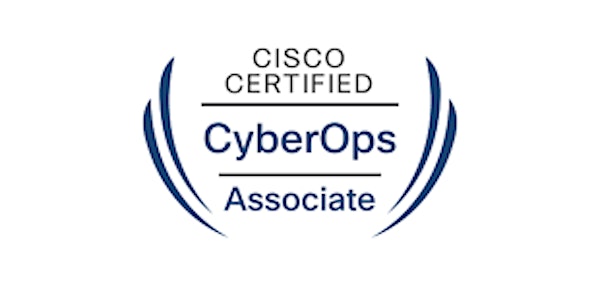 Free (funded by SAAS) Cisco Certified CyberOps Associate Course @ Edinburgh
Location
IT Professional Training (ITPT)
62 West Harbour Road
Edinburgh
EH5 1PW
United Kingdom
IT Professional Training are offering you the chance to join this free (fully funded by SAAS) Cisco Certified CyberOps Associate Course.
About this event
*Please note that you must be a resident in Scotland to join this course and use SAAS part-time funding. To be able to acquire course funding applicant has to be living in Scotland and fulfil residency criteria. Please note that we do not provide sponsorship for any of our courses. More information on this below.*
IT Professional Training are offering you the chance to join this free (fully funded by SAAS) Cisco Certified CyberOps Associate Course. This part-time course is free for students who qualify for SAAS part-time funding and you will not need to pay this back to SAAS.
General SAAS funding eligibility criteria:
1. You have to be living in Scotland
2. Either employed and earning less than 25k a year or can be unemployed as well
3. I have not used the SAAS funding in this Academic Year.
Check your eligibility here: https://www.itpt.co.uk/funding-eligibility/
Course Schedule:
Scheduled Start Date : Saturday30th July 2022
Day : Every Saturday for 18 weeks (additional time will be added if needed)
Time : 01:30pm to 05:00pm.
Introduction:
This course concentrates on learner's knowledge of associate level cyber operations including security concepts, security monitoring, host-based analysis, network intrusion analysis, and security policies and procedures. The restructured Cisco CyberOps Associate training and certification program prepares you for an associate level job role so you can prevent, detect, and defend against cybersecurity threats.
Prerequisite:
 There are no formal prerequisites for CyberOps Associate certification;
 A basic understanding of using operating systems, TCP/IP protocols, networking security concepts and Ethernet would be an advantage but not essential.
If you unsure whether you meet the prerequisites? Then please arrange an appointment either in person or via telephone with our course adviser who will be happy to guide you accordingly.
Course Outline:
In this course, you will be introduced to the following topis;
 Security Concepts
 Security Monitoring
 Host-Based Analysis
 Network Intrusion Analysis
 Security Policies and Procedures
For detailed course outlines, please request via email.
Hands' on:
This CyberOps training course will prepare you to successfully attain this in-demand certification with hands-on practical work in the form of virtual/live Scenario based labs and software tools..
SQA's Framework;
This CyberOps course has been organised in conjunction with the PDA Cyber Security at SCQF Level 8 so the Learners will have an opportunity to earn 40 SQA credit points & received a certificate from Scottish Qualification Authority if successfully passed all relevant unit exams.
Please visit our website for further information on the course:
https://www.itpt.co.uk/course/cisco-certified-cyberops-associate/
Modes of Learning:
You have the option of undertaking this course via following learning modes:
1.) Face to Face Classroom based Learning: You will attend the class each week on the day and time mentioned above.
2.) Virtual Learning: Live traditional face to face class will broadcast to all virtual learners each week on a specified time.
3.) Blended Learning: Mixture of Face to face and Virtual learning (must inform when joining the course).
Ticket Description:
This ticket logs your interest to join this course.
To study this course free, ITPT requires all interested students to complete SAAS PTFG application and ITPT course registration form. Please contact us to book your appointment to enrol you in the course.
How to Apply For the Course and Its Funding:
Step 1 - Funding Eligibility Self Assessment:
Check your funding eligibility here to make sure you are eligible for the funding to study for totally freehttps://www.itpt.co.uk/funding-eligibility
Step 2 - Get Registered :Registration involves completion of application forms. To apply and register for this course please book an appointment for course registration.
To Book course registration appointment online, follow the link below:https://tinyurl.com/yc8offyo
Our appointment hours are Mon – Fri (9-5pm) , In person Drop-in times Mon-Sat(9-5pm). If you cannot book an appointment , we can send you the forms and information on how to complete the forms via email.
Contact:
Phone: 0131 552 5800
Email: info@itpt.co.uk
Website: www.itpt.co.uk