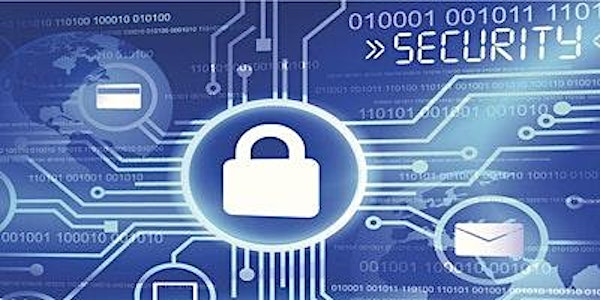 Free (funded by SAAS) Cyber Security Essentials (Cisco) Course
IT Professional Training are offering you the chance to join the free (fully funded by SAAS) Cyber Security Essentials (Cisco) Course.
About this event
*Please note that you must be a resident in Scotland to join this course and use SAAS part-time funding. More information on this below.*
IT Professional Training are offering you the chance to join this free (fully funded by SAAS) Cyber Security Essentials (Cisco) Course in Glasgow.
This part-time, tutor led course is free for people who qualify for SAAS part-time funding grant. 
For SAAS funding eligibility:
1. You have to be a resident of Scotland
2. Either employed and earning less than 25k a year or can be unemployed as well
3. Have not used the SAAS funding in this Academic Year.
Please note that you can also attend this course as a virtual student/ blended learning or a eLearning / self paced student. If you would like more information on the different modes of learning that we have then please contact.
Introduction:
The Introduction to Cybersecurity course stresses the broad topic of cybersecurity in a way that matters to you. Learn how to protect your personal data and privacy online and in social media, and why more and more IT jobs require cybersecurity awareness and understanding.
Cybersecurity Essentials course covers foundation knowledge and essentials skills in all security domains in the cyber world to tackle cyber-crime such as information security, systems security, network security mobile security, physical security, ethics and laws, related technologies, defence and mitigation techniques use in protecting businesses. Through interactive, multimedia content, lab activities, and multi-industry case studies, students build technical and professional skills to pursue careers in cybersecurity.
Prerequisite:
 No prerequisite required to join this course, just ease of commuting use is recommended.
 It will be an advantage to have a basic networking knowledge but not essential
 This course sits at SCQF level 7 so it is available for beginners.
 Any combination of National 4's of which one should be in Maths, if you are a school leaver
 We also consider applications on individual's qualifications/work experience and personal statement basis. If necessary we ask applicants to sit an aptitude test to judge their existing knowledge.
Course Outline:
Module 1: A World of Experts and Criminals
Module 2: The Security Cube
Module 3: Cyber Security Threats, Vulnerabilities and Attacks
Module 4: The Art of Protecting Secrets
Module 5: The Art of Ensuring Integrity
Module 6: The Five Nines
Module 7: Protecting a Cyber Security Domain
Module 8: Becoming a Cyber Security Specialist
Course Schedule :
Start Date: Sunday 12th December 2021
Day: Every Sunday for 16 weeks (additional time will be added if needed)
Time : 09:00am to 12:30pm.
Modes of Learning Available:
You have the option of undertaking this course via following learning modes:
1.) Face to Face Classroom based Learning: You will attend the class each week on the day and time mentioned above.
2.) Virtual Learning: Live traditional face to face class will broadcast to all virtual learners each week on a specified time.
3.) Blended Learning: Mixture of Face to face and Virtual learning (must inform when joining the course).
Ticket Description:
This ticket logs your interest to join this course. To study this course free, ITPT requires all interested students to complete the SAAS PTFG application and ITPT course registration form.
How to Apply for the Course and Its Funding:
Step 1 - Funding Eligibility Self-Assessment (Optional):
Check your funding eligibility here to make sure you are eligible for the funding to study for totally free
https://www.itpt.co.uk/funding-eligibility
Step 2 - Get Registered (Mandatory):
Registration involves the completion of application forms.
To register, please state clearly the course name when replying to this advert via email/messenger. We will send you the application forms which can be filled electronically. Forms can be submitted via email to us.
You can also download the application forms by following the link below:
If you cannot complete the forms electronically you can also book an appointment at our centre for course registration. Our appointment hours are Mon-Sat (9-5 pm)
To Book a course registration appointment online, follow the link below:
Our appointment hours are Mon-Sat (9-5pm),
For more information, please visit our website or contact us. If you do not qualify for SAAS you have the option of self-funding the course fee.
Contact:
IT Professional Training
62 West Harbour Road
Edinburgh
EH5 1PW
Phone: 0131 552 5558
website: www.itpt.co.uk
Organiser of Free (funded by SAAS) Cyber Security Essentials (Cisco) Course
Contact:

Email: info@itpt.co,uk
Phone: 0131 552 5558;0131 552 5800
 
For more info visit www.itpt.co.uk