Free Funded - MCSA Server 2012: 70-410 Installing and Configuring Windows S...
Description
***Please read ticket description at the bottom***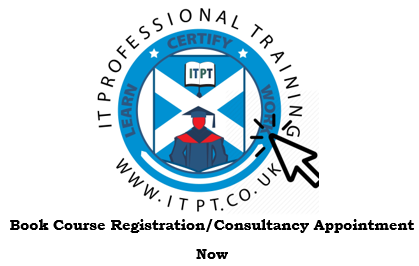 ---
Introduction

This course is designed to provide the student with the necessary tools and skills required to attain first part (70-410) of MCSA: Windows Server 2012 Certification. The MCSA certificate is designed to accommodate a wide range of students, from pure novices in the realm of Windows Server Implementation to experienced Administrators looking to add this certification to their portfolio to aid towards their career ascension.

Courses Covered AND Progression
In MCSA Server 2012 each individual course has an exam which upon completion provides the student with a Microsoft Certified Professional (MCP) Certificate. In order for the student to attain a MCSA: Windows Server 2012, successful completion of all three exams (70-410, 70-411, 70-412) is required.
This course covers the 1st part of MCSA Server 2012: (All Modules of MCSA Sever 2012 are funded and are delivered individually. Contact us to know starting dates of 70-411 & 70-412 Modules)
MCP: 70-410 = MCP: Installing and Configuring Windows Server 2012
Modes of Learning:
1. Tutor Led
2. Study From Anywhere(Distance Learning, Online Learning)
Hands on Experience(Tutor Led Classes)
All Microsoft labs contain/adhere to the following:
Microsoft official training content
Hands-on labs
In-depth training
Instructor question answers sessions
Classroom-based course
The labs are presented in a virtual format as compressed Virtual Machines (VM). Usually, each Microsoft Unit would have around 12 VMs you would have to download, import, configure and run scripts using PowerShell. The VMs are run either in:
• Microsoft Hyper-V
• VMware Workstation
• Oracle Virtual Box
Tutor Led-Course is scheduled to begin on Sunday 26th May 2019 @ Edinburgh and the classes will commence at our training centre in Edinburgh on every Sunday from 1:30pm to 5:00pm for 16 to 18 weeks.
For Distance Learning course start dates are flexible. Our online learning includes Videos, Online Study Resourses,Web based virtual labs and Test Practices.

Further Recruitment Help:
We will provide you with all the tools you need to succeed and with our dedicated career support and we also help students in finding jobs with our recruitment partners.
Course Funding:
This course is funded by SAAS and it will be totally free for eligible students. In general residents of Scotland earning less than £25,000 or unemployed are eligible for the funding. You can use our online calculator to self-access yourself as well. The link of funding eligibility calculator is below:
https://www.itpt.co.uk/funding-eligibility
So, if you are keen to get started today in one of the fastest growing industries worldwide! Click APPLY now and fill in our online contact form so we can start to support you every step of the way.
---

Ticket Description:
This ticket logs your interest to join this course.
To study this course free, ITPT requires all interested students to complete SAAS PTFG application and ITPT course registration form. Please contact us to book your appointment to enrol you in the course.
Note: This course is fully funded by SAAS part-time funding and only eligible students will be able to join this course for free, please see below for the eligibility. If you are not eligible to get the SAAS part-time funding please contact us to discuss other options.
To check your eligibility click on this link( Check your eligibility ).
To request for application forms contact us( itpt.co.uk/contact-us/ ) and write your message mentioning the Eventbrite's event.
---
Course Enrolment:

To make an appointment to enrol in this course, click here to Book Course Registration/Consultancy Appointment
---
Contact:
0131 552 5558 | 0131 552 5800
Email: info@itpt.co.uk
website: www.itpt.co.uk
Go to contact us page
For more info visit www.itpt.co.uk