Sales Have Ended
Registrations are closed
You're brill! I hope you're as excited as I am, but I don't think that's possible.
Sales Have Ended
Registrations are closed
You're brill! I hope you're as excited as I am, but I don't think that's possible.
Description
Rowling is the most influential woman in Britain. She transports us with wonderful art and through her tireless charity work makes the world better. I want to extend the magic, celebrate and spread the gospel of Harry. A bible for the 21st century.
It's a privilege and delight to be able to do these tours, except when it's raining, sleeting, or snowing. Then it's a wet delight, frosty delight, white delight respectively.
The tours are going well, or at least I'm treading water, doing something I enjoy and is perhaps helpful to some. In addition, if you're a writer, or studying literature, please tell me, because I have extra bits I can include which may be instructive.
For those who don't backpack 'Free' is travel lingo for tips - I hope to be deserving of a tip, and they are most welcome. I need to title the tour 'free' because that's what people search for on Google, when they mean 'for-tips'; it's a popular tour selling point, perhaps because it encourages guides to give 100%. The tour was written by me and I care that you get the most out of the experience possible.
Itinerary Preview
---
Old College and golden boy, Neo-classical opulence
Nicholsons Cafe where she wrote much of the Philosopher's Stone
The dreaming dome of McEwan Hall
Greyfriars Kirkyard - you know who's grave
Wake Peeves at George Mackenzie's Mausoleum
George 'Hogwarts' Heriot's School
The Elephant House cafe
Victoria St AKA Diagon Alley
Rowling's toils beneath the dome of Carnegie's lavish central library
Riddle's Court where the sun seldom reaches
Lady Stairs Mansion House and the prisoner of Azkaban
The Baxter's Dragons
Palatial Balmoral hotel & the Deathly Hallows
Show solidarity with Harry at the Heart of Midlothian
Rowling's gilded Edinburgh award
More sights, more learning, more inspiration. Make a memory.

If desired bring money for Scottish ice cream. £2.
Check out my facebook reviews. Many kind people.
We meet by the William Chambers monument, outside the National Museum of Scotland. Which is free, and has a cafe tucked just inside the entrance beside William. William the seagulls best friend, is below.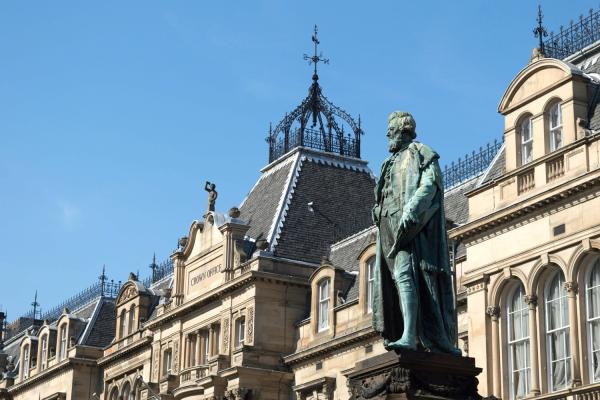 We have free wifi, login to: EdiFreeWiFi

Watched the films? Read a book? Grab your jacket and jump aboard the express, Hagrid's boats ain't gonna wait.